Jeff Carter
Haida Co-Photographer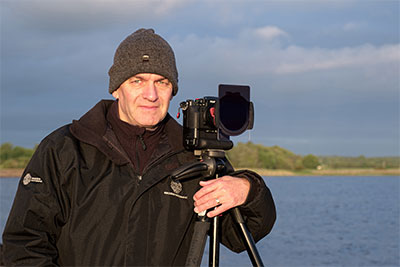 About Jeff Carter
Jeff Carter has been a professional photographer since 1996 when he set up MacLean Photographic, specializing in landscape, portrait and sports photography. In 1997 he gained a Licentiate to the British Institute of Professional Photographers.
Jeff has carved a reputation for his landscape and fine art photography in and around his home in Dunbar, Scotland, where he runs a series of workshops. His work has appeared in many magazines including BBC Countryfile, Scottish Field, the Sunday Times, BBC Spring Watch and several other high-profile media outlets both in the UK and abroad.
The MacLean Photographic workshops have attracted clients from all over the UK to South East Scotland where Jeff teaches the finer points of shooting long exposures and black and white landscapes while visiting castles, beaches and woodland that can be found in abundance in East Lothian and the Scottish Borders.
Alongside his landscape and fine art photography, Jeff is also a leading motorsport photographer, working for the world governing body of motorsport, the Federation Internationale de l'Automobile for over ten years. He currently works on the FIA World Endurance Championship, which includes the world-famous 24 Hours of Le Mans, and the FIA European Historic Sporting Rally Championship.
For more information:
Website: www.macleanphotographic.com
Instagram: https://www.instagram.com/maclean_photo/
Facebook: https://www.facebook.com/MacLeanPhotographic/
Representative Works