NanoPro Filters for The New DJI Air 2S!
Last year, we launched NanoPro ND-PL Kit and Clear-Night Filter for DJI Mavic Air 2. This year, DJI launches the new DJI Air 2S which meets all imaginations of aerial travel photography. The one-inch image sensor, superior smart capture feature, and lightweight (about 600g) help you to take DJI Air 2S everywhere! In this case, suitable filters for this lens are icing on the cake!

Today, we're going to bring two types of filters for DJI Air 2S, NanoPro ND-PL Filters and Clear-Night Filter!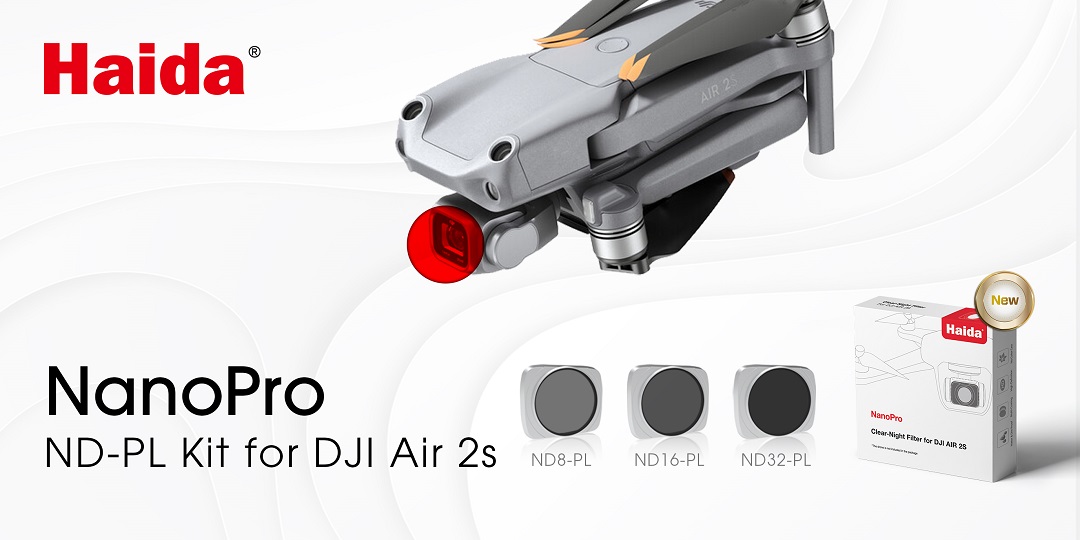 The ND-PL filter is combined two functions into one filter. The ND (Neutral Density) slows down the camera's shutter speed, while PL (Polarizing Lens) aspect removes unwanted reflections from non-metallic surfaces and saturates colors providing better contrast.

Waterproof, dustproof, anti-scratch, anti-oil, dual-side Nano coating makes you get the best images while shooting outdoors. And there are three stops of ND filters in total in this kit!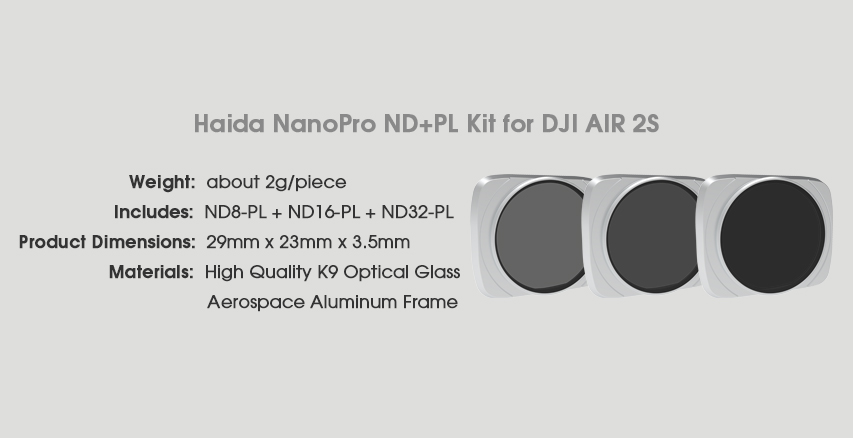 When you want to use DJI Air 2S at night, you must get the clear-night filter. With it, you can obtain clear and beautiful nightscape pictures!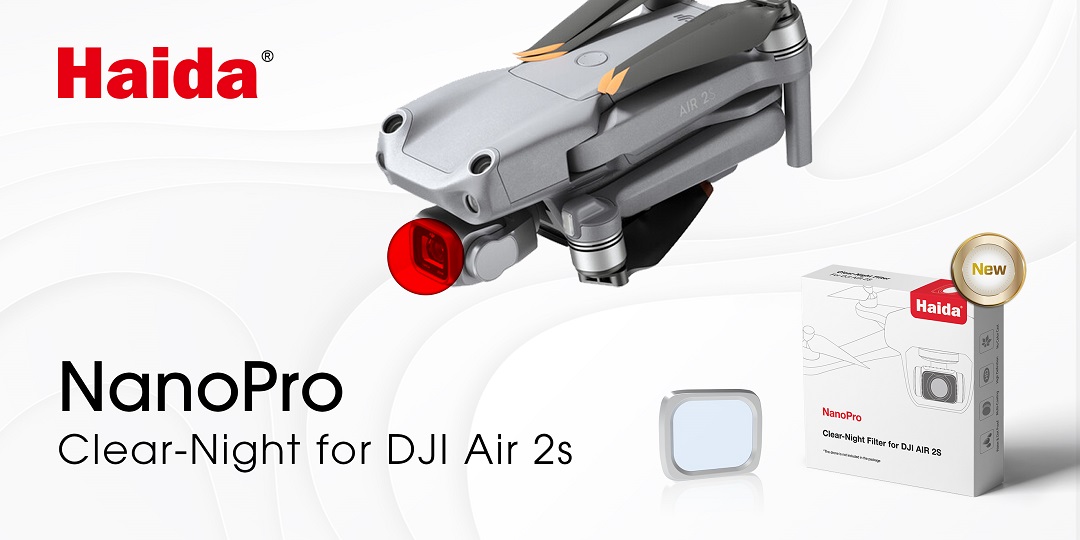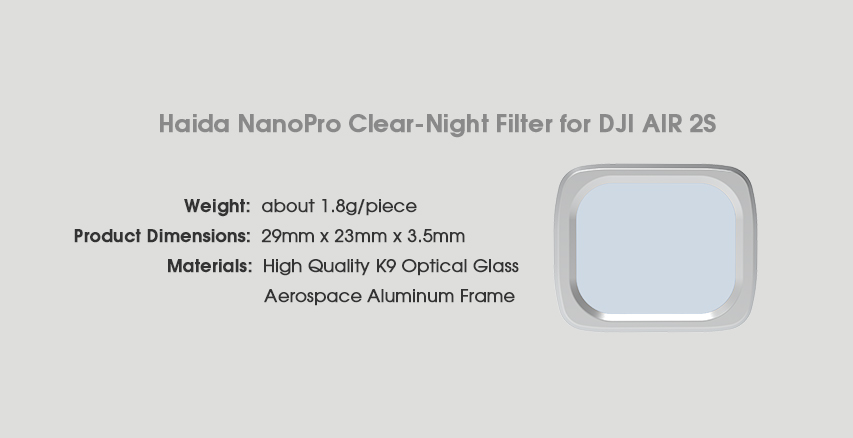 They are the best partners for DJI Air 2S!

Now, Haida NanoPro ND-PL Filters and Clear-Night Filter for DJI Air 2S are on sale now and learn more details from our distributors!
---
The rule of this giveaway is extremely simple!
You only need to share any post about Haida 7th Summer Photo Contest on Instagram or Facebook or Twitter
then you have the chance to win the prizes!
We'll choose the winners on July 14th, 2021!


Here are the prizes for Instagram, we'll choose 2 winners!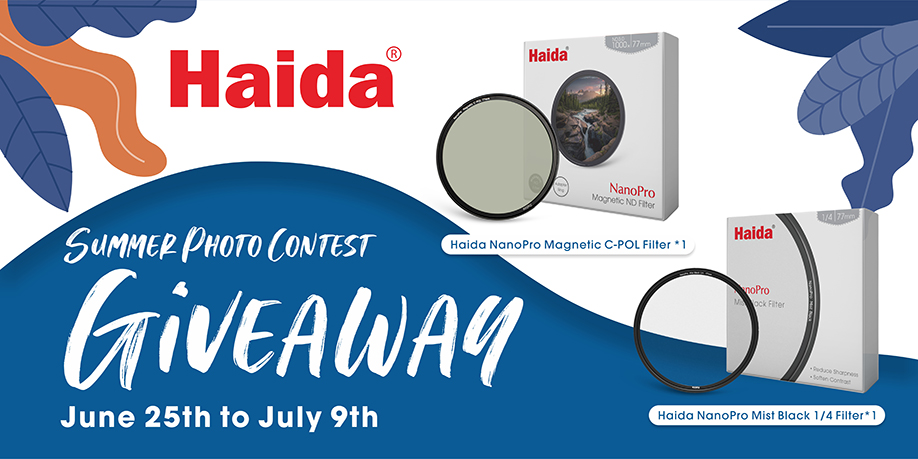 Here is the prize for Facebook, we'll choose 1 winner!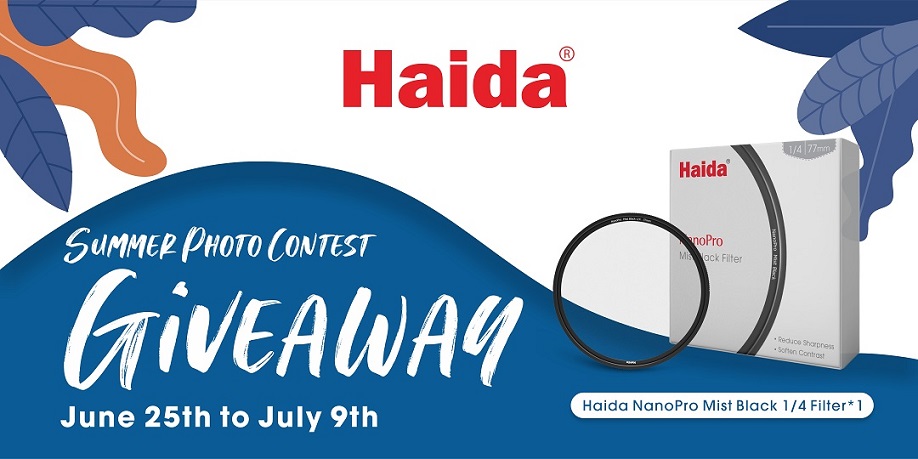 Here is the prize for Twitter, we'll choose 1 winner!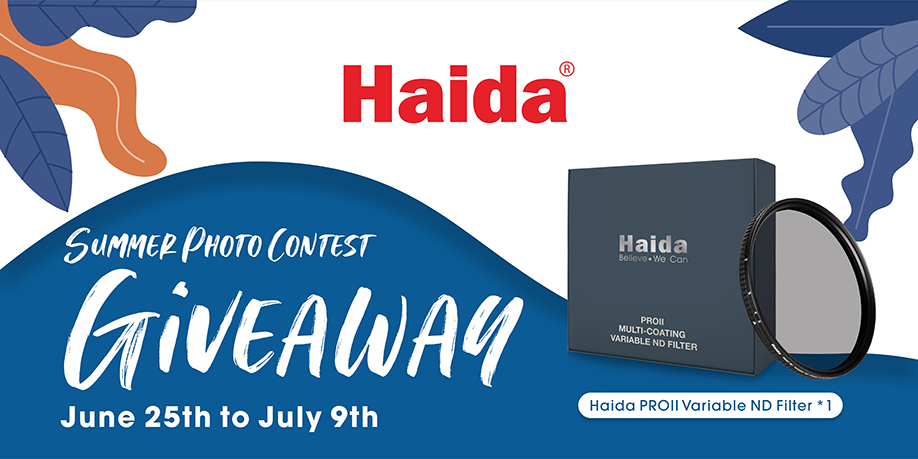 ---
Our summer photo contest is still going on!
Click the pictures below to learn the details!