Haida Events in The First Week of September
Haida 2020 Annual Summer Contest is only 4 days left~
If you haven't participated in it, please come on!
We will invite famous photographers to judge your pictures~
And thank our sponsors for offering so many amazing prizes below!
Cherish the last 4 days!
Learn more about Haida 2020 Annual Summer Contest please click
https://haidaphoto.com/en/photocontest.html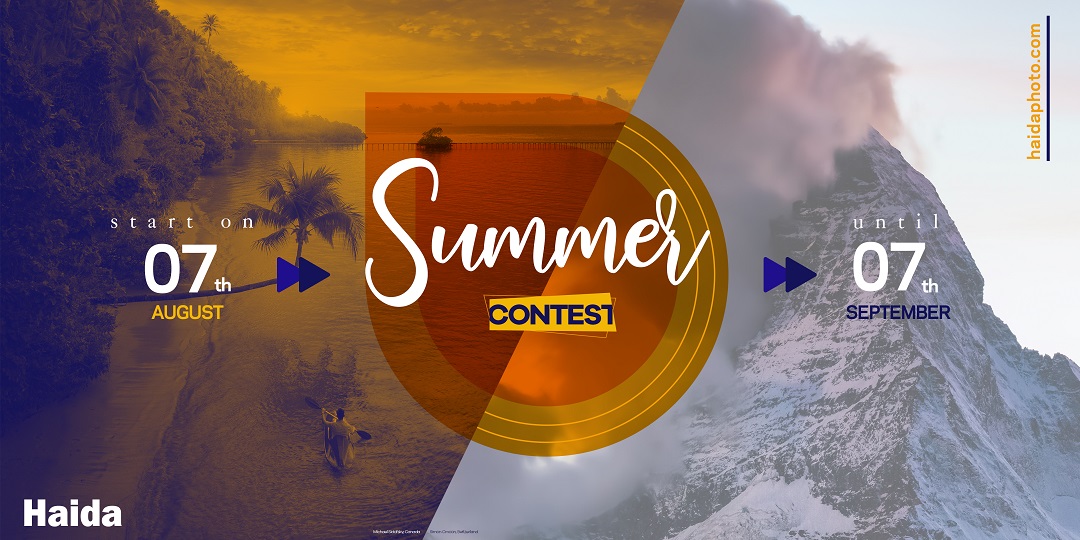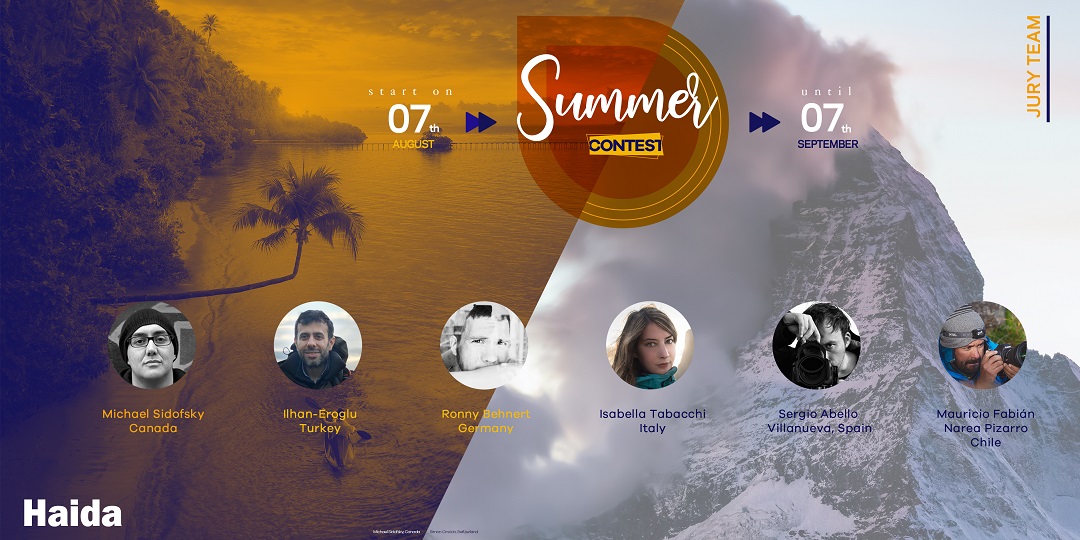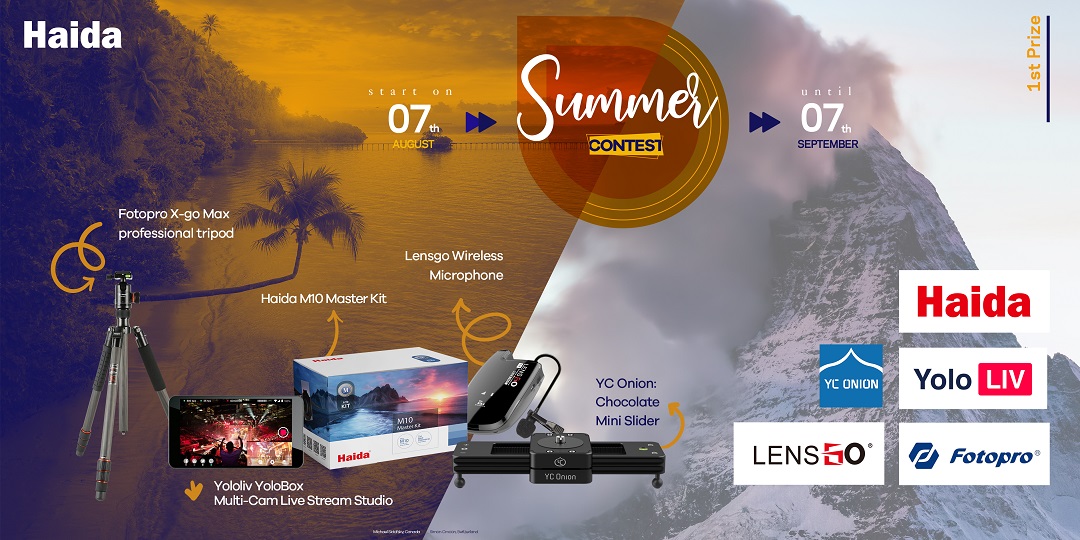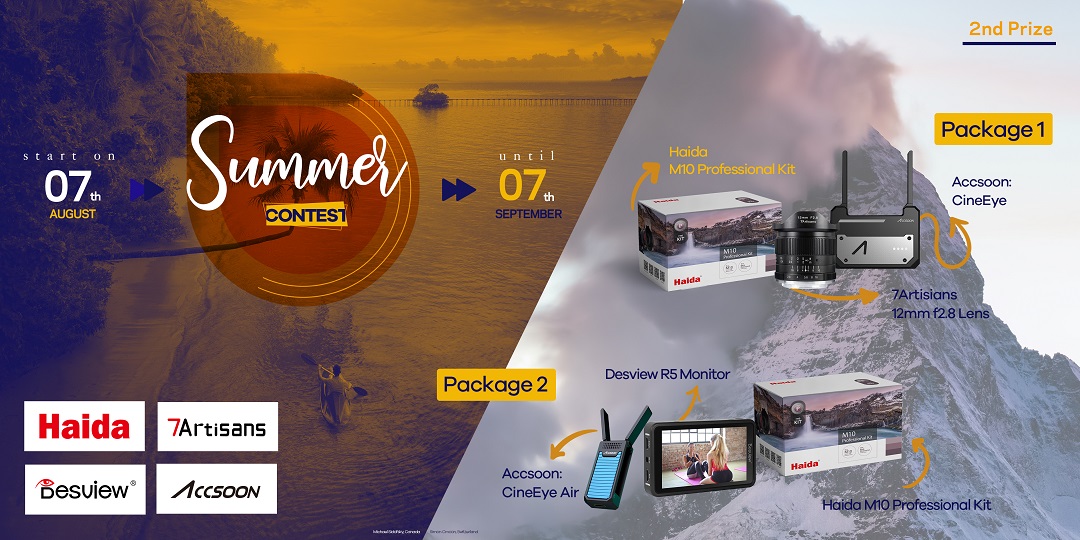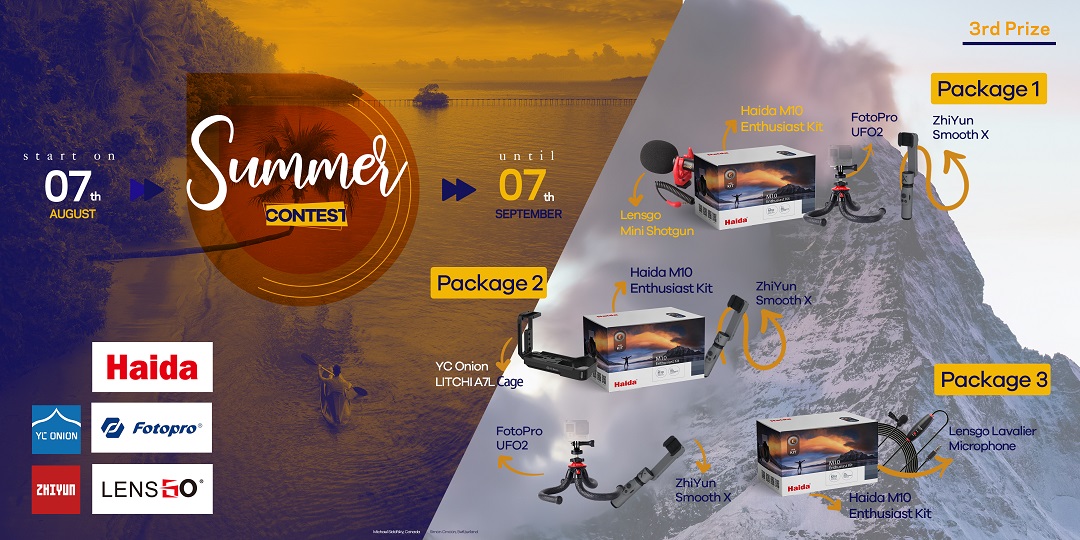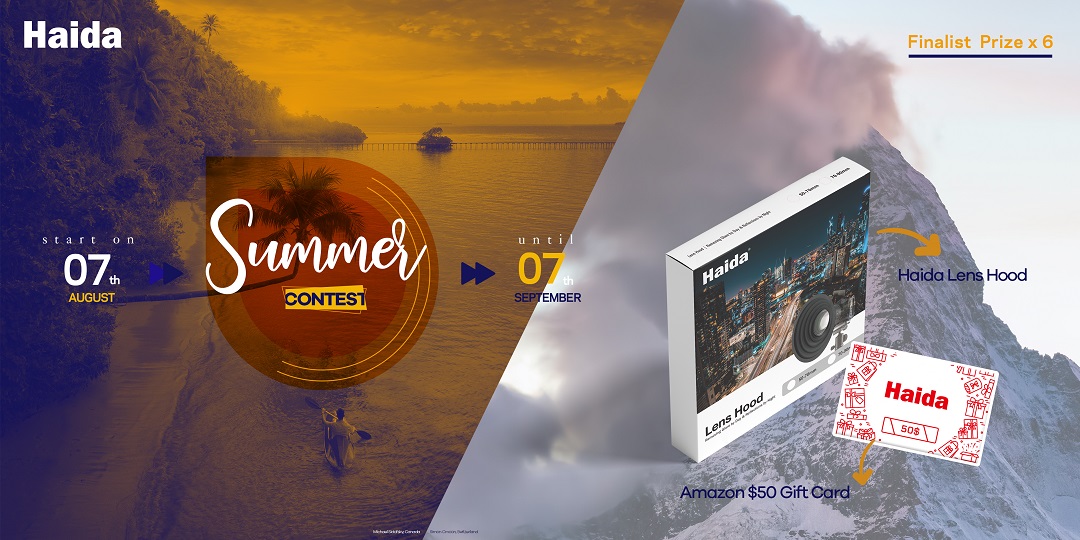 ---
Haida Filter x Rudy Serrano Giveaway
Good news that @haidafilter
and Haida Official Photographer @rsphotolog
are going to launch a giveaway to you guys.

Gift as Following
Haida M10 Filter Holder Kit with Adapter Ring (Size Available: 49-82mm)*1

Event Time
From Aug 31th to Sep 7th, 2020
@rsphotolog will select one lucky guy randomly from the comments.
The winner of the event will be announced on Sep. 7th, 2020.
Terms & Conditions
1.Haida reserve the right to interpret the giveaway event.
2. Winners shall DM us their shipping info within 5 days upon the announcement.
3. Prizes will be shipped out within 10 working days.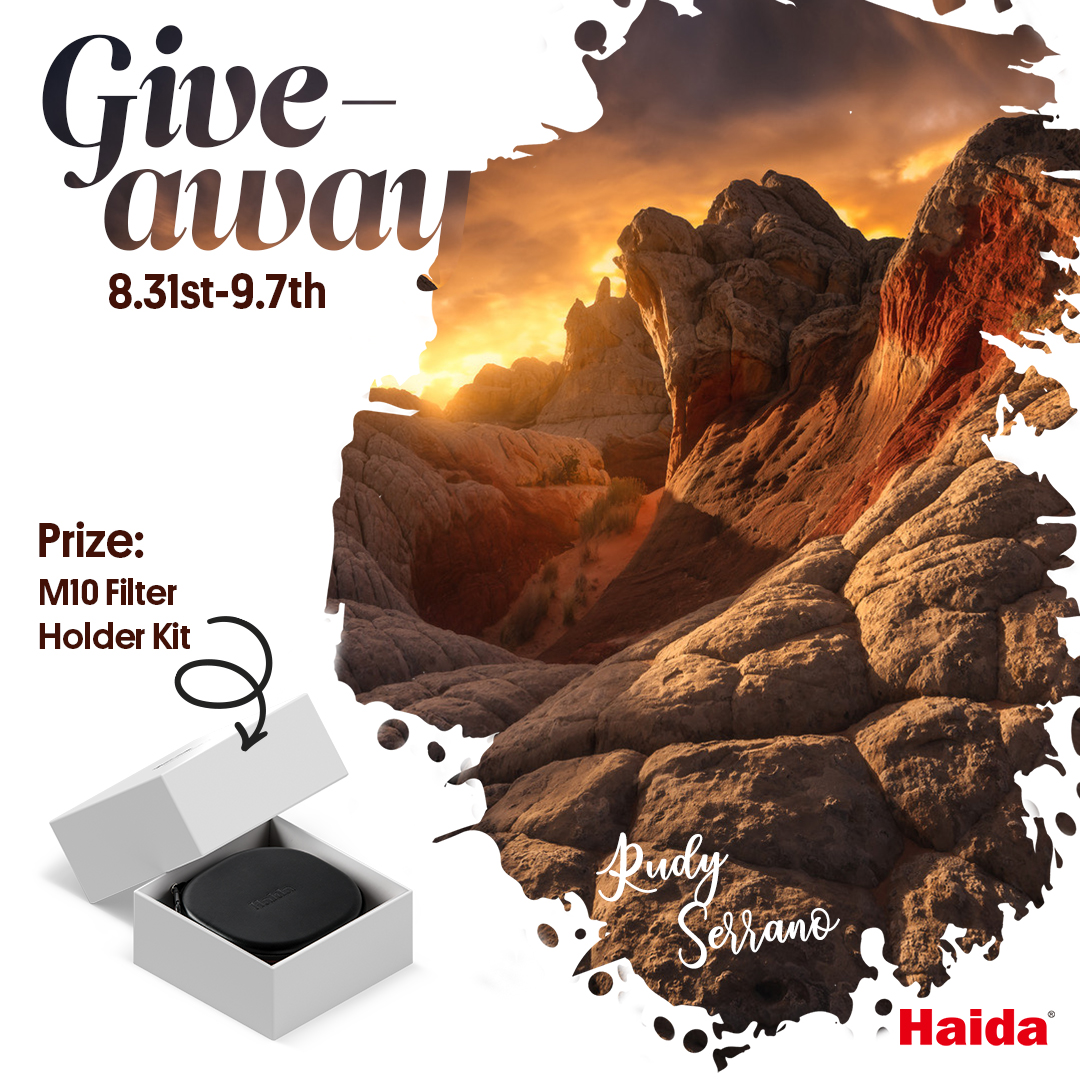 ---
Here are the winners of the Newsletter Giveaway in August:
luis***@gmail.com
mk***@hotmail.com
dum***@gmail.com
ped***@outlook.com

We'll DM you via email in 5 working days then we'll send the Gift Cards to you~
Follow us and maybe the next winner is you!