Steve Chong
Haida Co-photographer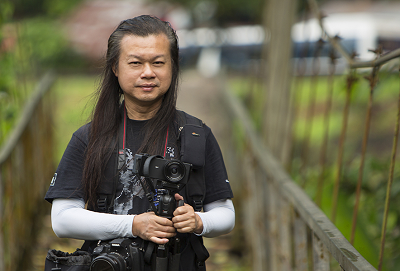 About Steve
Steve Chong found his niche in conceptual and surrealistic photography, a passion that he pursues fervently. His tireless efforts and photographic eye have earned him accolades internationally. Chong is also very fond of landscape photography, his footprint could be found all over the world.
He had been photographing and documenting the magnificent terraced paddy fields of Yuan Yang, China for the past decade. The images and narrative had been subsequently compiled and eventually saw he published a book called "The Light & Mist of Yuan Yang".

Chong obtained his associateship under visual art from the Royal Photographic Society of Great Britain on 16, June 2009.
Chong currently is a columnist for Chinese local dailies, Nan Yang Shang Bao. He was also the co-author of one of the most widely read photography magazines in Malaysia, Advanced Images.
His work could be seen in many local and international media.
Chong involves actively promoting photography both abroad and locally.
For More Information

Facebook: https://www.facebook.com/steve.chong.35
Instagram: https://www.instagram.com/stevechong35/
Website: http://www.stevechong.com/
Interview

Representative Works