Julien Brebion
Haida Co-Photographer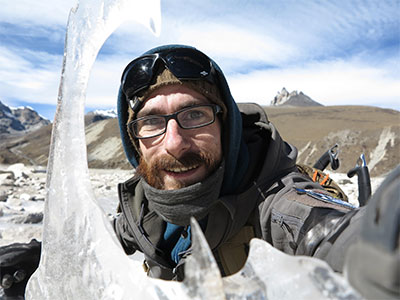 About Julien Brebion
Julien Brebion is a native French mountain photographer and Himalayas specialist. With a decade of experience in this zone. His work pushes him always further in the high altitudes. Where he likes to look for news secrets photography spots. His work is significantly different than classic landscapes,
it closer to "mountain portraits" like he likes to say.
Julien's work focuses on dark and isolated highlights atmosphere, for that he always spends months in mountains to find the perfect time and location to catch the best moment before or after the storm. Julien likes to swing with creativity and safety in a place where there is no room for mistake. Also awards photographer by Canon France for all his work in Nepal, he published two photography books in 2016 and one long film documentary about his work in Annapurnas. Julien is a loner and that gives him his nickname "Lone Wolf" by his friends in Kathmandu. We can resume His whole work by a surfing between sky & ice to give an onoric vision of Himalayas reality.
Subjectively Objective.
For More Information:
Website: https://lonewolfpictures.fr/
Facebook: https://www.facebook.com/lonewolfpicture
Instagram: https://www.instagram.com/lonewolf.pictures/
Representative Works