Ari Amphibia
Haida Co-Photographer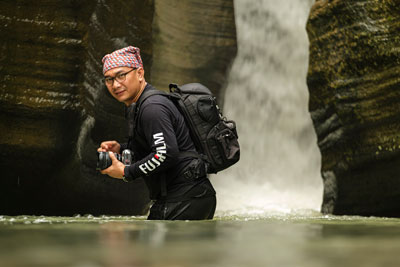 About Ari
I'm a Photographer specialize in landscape photography and love other genres as well such as Travel, Street, and Human Portrait.
Actually, I started using filters for landscape photography since 2008 with any brand, but when Haida Indonesia was established in 2015, I have the opportunity to become their official photographer.
I have been invited to Haida headquarter in Ningbo, China several times to elaborate with the management regarding filter quality from the first filter generation, nano pro generation and the latest is red diamond generation. They are very open to receive any insight or feedback from any photographer around the world to improve their filter quality which convinces me that the Haida filter is the focus to provide photographer needs particularly in filter for landscape photography.
As of now, I'm still using Haida Filter to support my photography activity as a Fujifilm X Photographer.
For More Information:
Instagram: https://www.instagram.com/ariamphibia/
https://www.instagram.com/ariamphibia_life/
Facebook: https://www.facebook.com/ari.riyanto.79
Website: https://ariamphibia.id
Representative Works