Haida 2019 Summer Photo Contest
Welcome to the Haida 2019 Summer Photo Contest! First of all, thanks for coming to our website. We're honor to have you here with us and join the competition. Please upload your photo through the link downbelow:

https://forms.gle/5A2on3jHybHWGcfr5
Rules:
l Photos join the contest should be the landscape topic
l In the Mass Election Round only 1 photo allowed to upload per person
l In the Semi Final Round, Each selected photographers can submit up to 3 photos
l We recommend high definition photos
l You are allowed to change photos during the contest
l Photos must be legitimate, digital art and composites are not allowed.
Agenda:
July 6th to July 31st ----- Mass Election Round (July 31st is the last day to submit photos)

August 2nd ----- Semi Final Round (Selected 9 photographers)

August 9th ----- Announce Winners
Prize: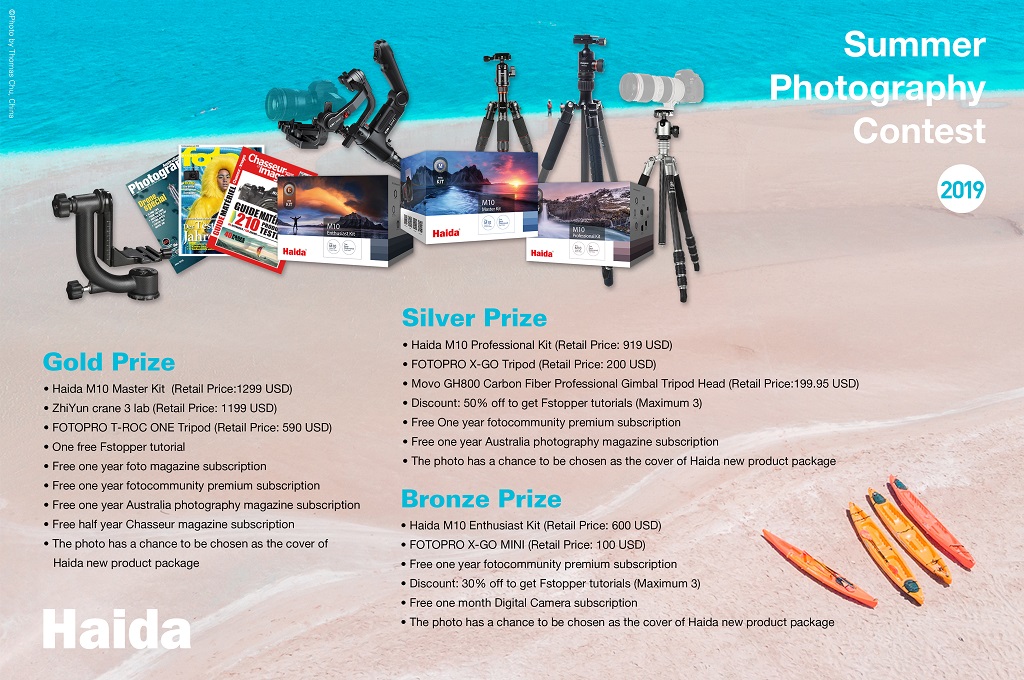 Jury Team: