Haida M10 Holder System Kit + Haida Red-Diamond Filter Review
Author: Dennis Polkläser
Haida, based in Ningbo / China, is well known in the photography world as a producer of high quality professional photographic filter systems. Over the last couple of years, they have archived huge success with their products, and especially their newest products like the M10 Filter Holder System and the Red Diamond Filters has raised the bar in a contested market.
As a professional landscape photographer, I´m always aiming for the best quality of photographic equipment which is 100% reliable in the field, to support me creating images with a strong visual language, even in the most challenging conditions.
As a new co-photographer member of Haida I´m honored that they have provided me a bundle of their products, like the M10 Filter Holder System and a Set of Red-Diamond Filters, to use them in the field and to share my thoughts about their highly praised products.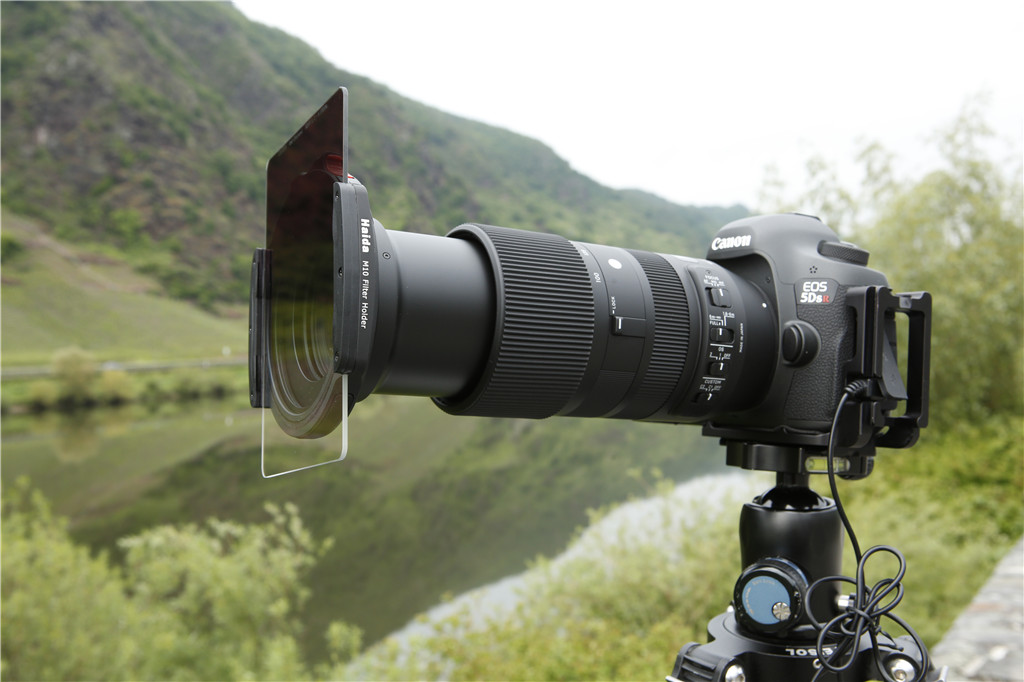 The M10 Holder System / Overview
The Haida M10 Holder System consists of three main elements:
-an adapter ring (available in various sizes, I´m using a 77mm and a 67 mm adapter ring)
-a filter Holder (made of aluminum with plastic filter slots)
-a drop-in Filter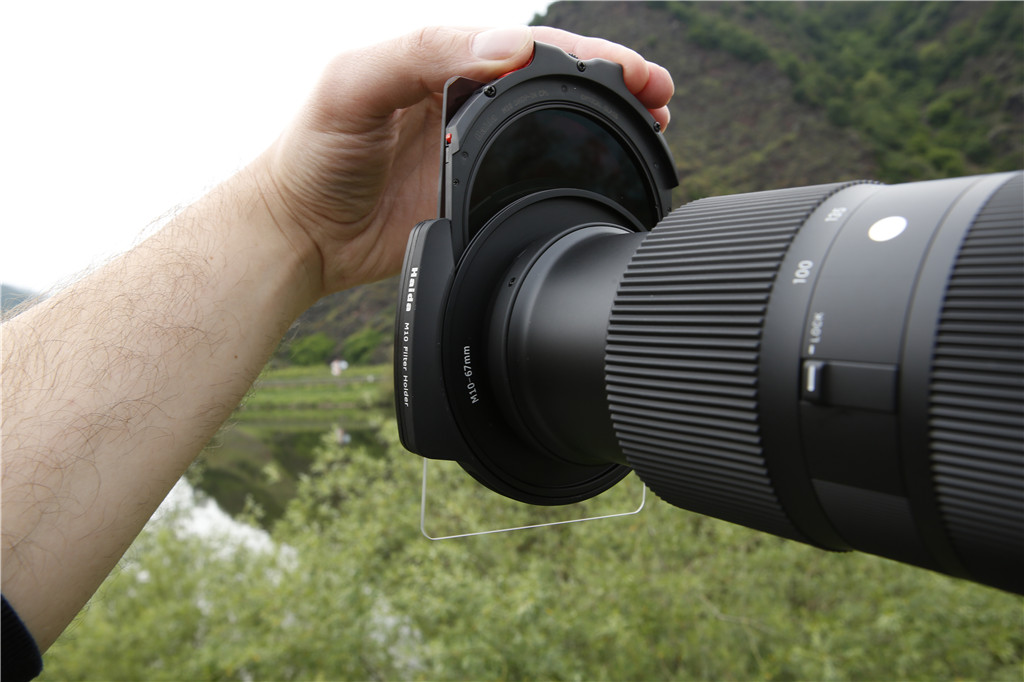 What makes the Haida M10 Holder System special compared to products from other manufacturers is the combination of innovative drop-in filter (which are so a fun to use because it´s so easy) and slot-in Filters.
One of the greatest features is the drop-in Filter for the M10 System. These are round Filters which can be attached to a special slot within the Holder System very easily with one hand and within seconds. Changing between different kinds of Filters (like CPL, ND) never been easier for me.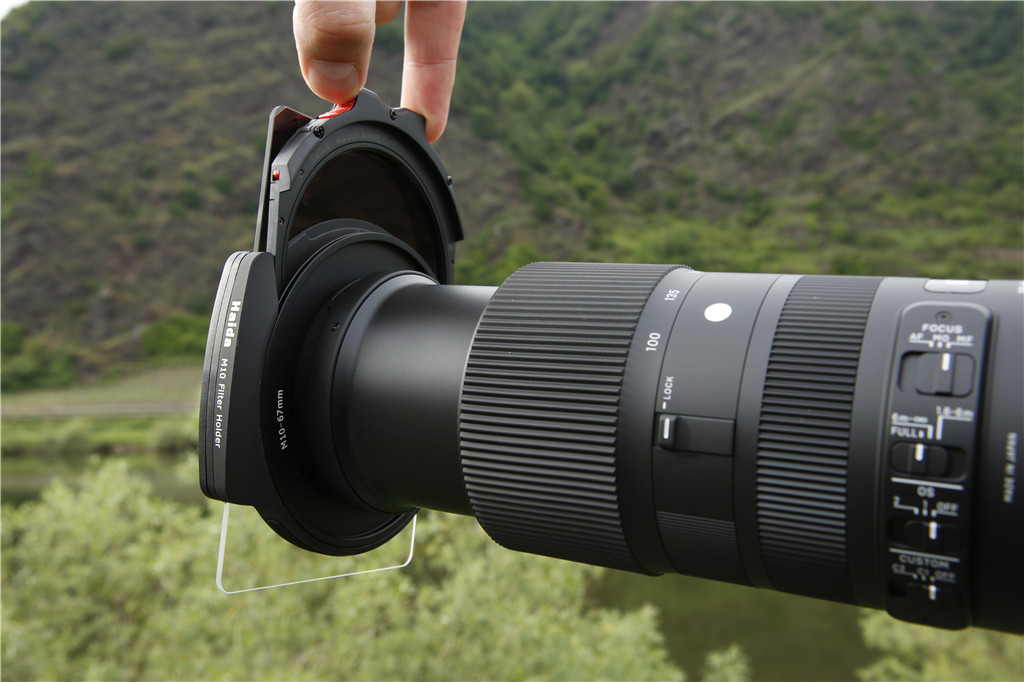 Haida offers several options as round drop-in Filters:
-ND Filter (in various stops from 1 up to 12 stops)
-Graduated ND Filters
-CPL
-CPL + ND combination
-Clear night Filter (reduces light pollution from the night sky and absorbs yellow sodium-vapor light)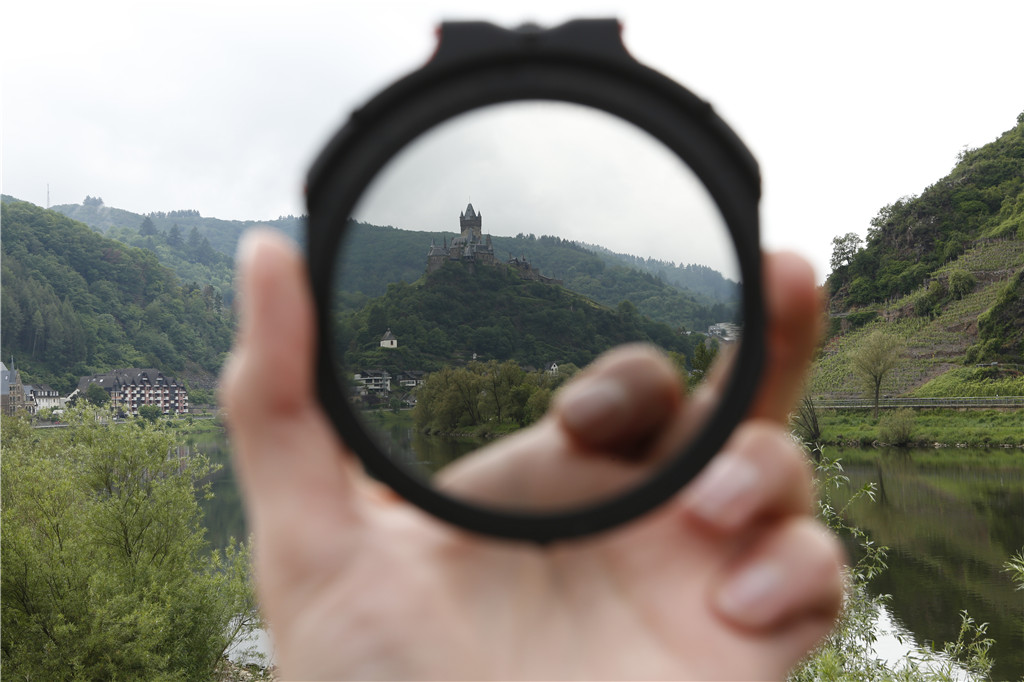 Another great feature of the Holder itself is that you can use standard 100mm wide by 2mm thick square filters. This is great if you want to switch to the M10 System with the great drop-in Filters, but still, want to use 100mm square filters you might already own. It is up to you if you like to exclusively use the round drop-in filters from Haida, their 100mm square filters, square filters from other brands you´ve might be used before or a combination of all mentioned options.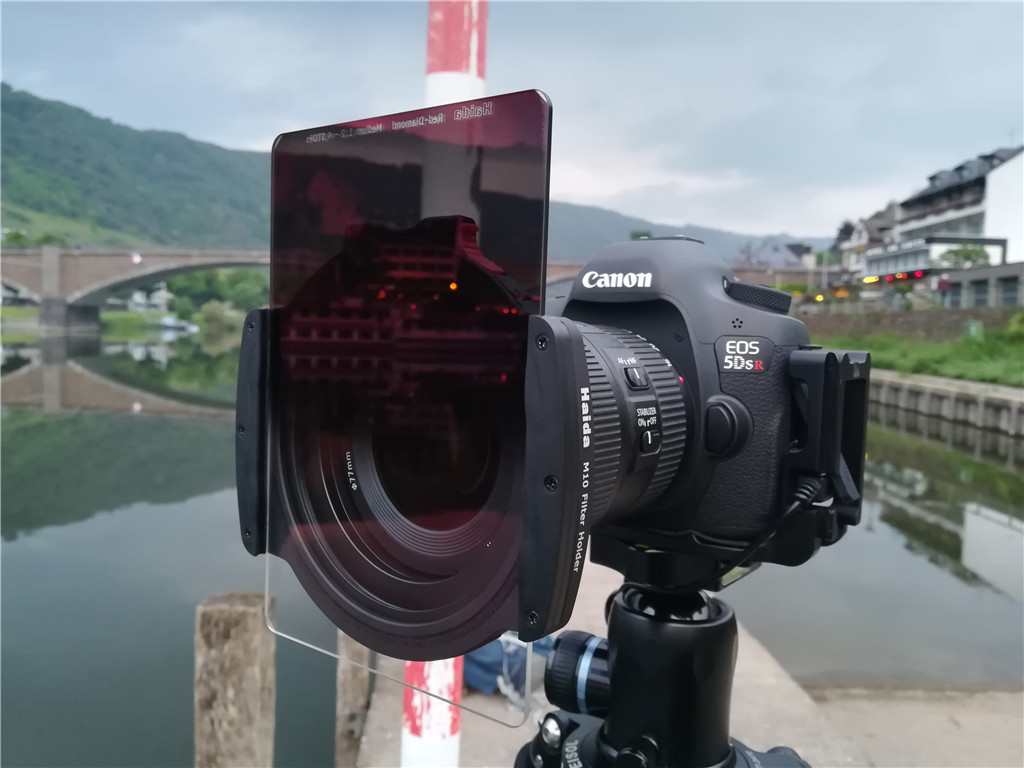 Delivery content
The M10 Holder System is delivered in a very handy and sturdy box. The Box contains the adapter ring (in the size you´ve ordered suitable for your lens), the M10 Filter Holder, plates to the extent the holder to a third slot, a drop-in round CPL and a drop-in light barrier (for the case you don´t want to use a drop-in filter).
The System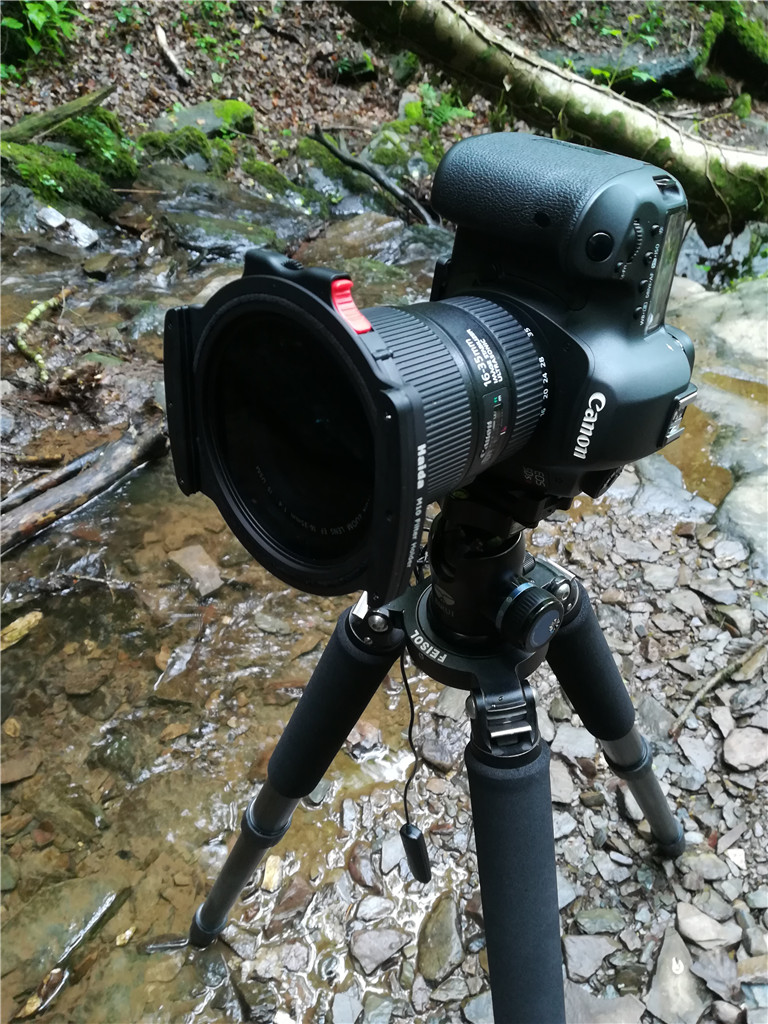 The Haida M10 Holder itself is attached to an aluminum adapter ring which is available in different sizes, depending on the filter thread range of your lens. After the adapter ring has been screwed to your lens, the M10 Holder can be easily attached to the adapter, locked by a locking lever which makes a stable and secure impression. The locking lever is colored in red, so it is quite easy to see it even in low light conditions like a late blue hour. The attached Holder can be rotated 360° which makes it easy to use with square filters, especially ND grads.
The Holder is equipped with 2 Filter slots in front with a small gasket on the holder itself to reduce light leaks. The slot for the drop-in Filter is located in the middle of the Holder System, between the adapter ring and the front filter slots.
To attach or release a drop-in Filter to the M10 Holder you only have to push two red release buttons (made by plastic) on the top of the drop-in filter / light barrier. This procedure is easily manageable with one hand and within seconds. Obviously, the design team of Haida has done a great job here, creating a Filter Holder System which is complex designed with the purpose of easy use.
There is a light barrier included which needs to be used in the case you don´t want to use an ND / CPL in the drop-in slot to avoid light leaks. The light barrier is a "simple" filter frame without any glass.
Due to the great design of the M10 Holder System, it is possible to use a combination of ND/CPL drop-in Filter and square filters to meet your personal needs and liking.
CPL / Usage of CPL with the M10 System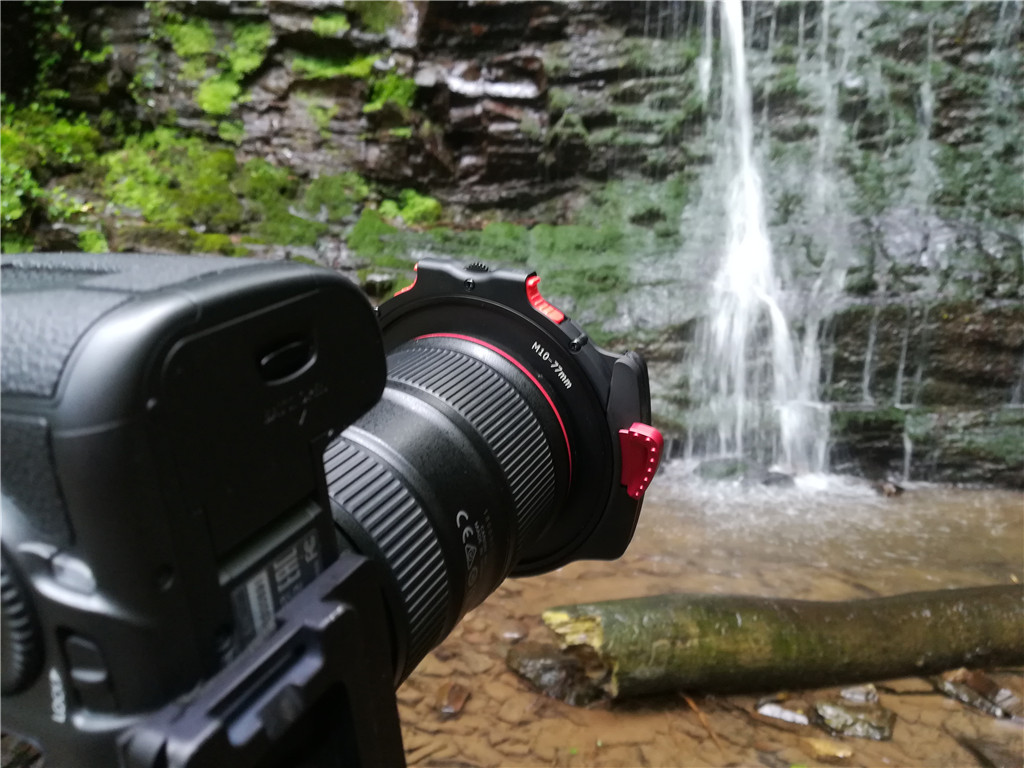 Haida has implemented the usage of a CPL filter within the M10 System in a great and well-thought-out way. Different from many of my landscape photography colleagues I´ve used CPL just sporadic, only in the case where it was absolutely needed.
With the system, I´ve used before it was necessary to attach a huge 105mm CPL right in front of the holder, a really annoying, time-consuming and sometimes frustrating process.
Haida has found a great way to implement a CPL to the system as a round drop-in filter.
The CPL includes a built-in dial that rotates the filter to adjust the level of polarization. The CPL is made of high-quality optical glass with nano-coating, no color cast and without any annoying reflections.
Due to the fact that the CPL comes as a drop-in filter it is attached to the holder within 2-3 seconds, no need for a complicated attachment in front of the holder. So maybe I´m going to use a CPL more often in the future if a specific scene can be enhanced by applying a CPL.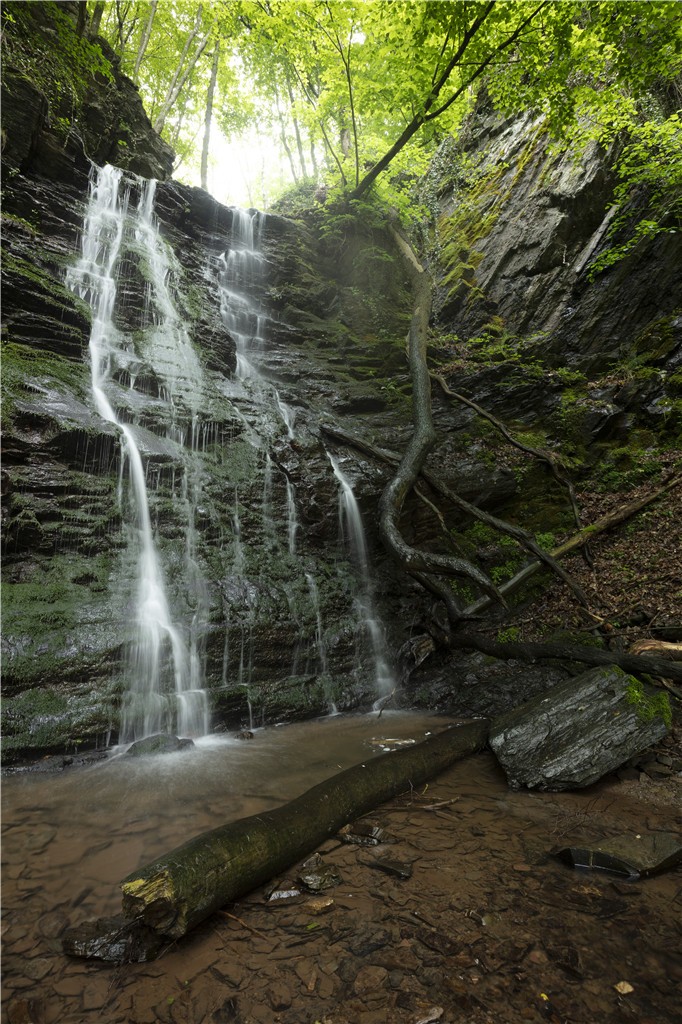 Before (0,6 sec, F11, ISO 200, 16 mm, no filter, Canon 5DsR, Canon 16-35 F4 L)
After (1,3 sec, F11, ISO 200, 16 mm, Haida Drop-in CPL, Canon 5DsR, Canon 16-35 F4 L)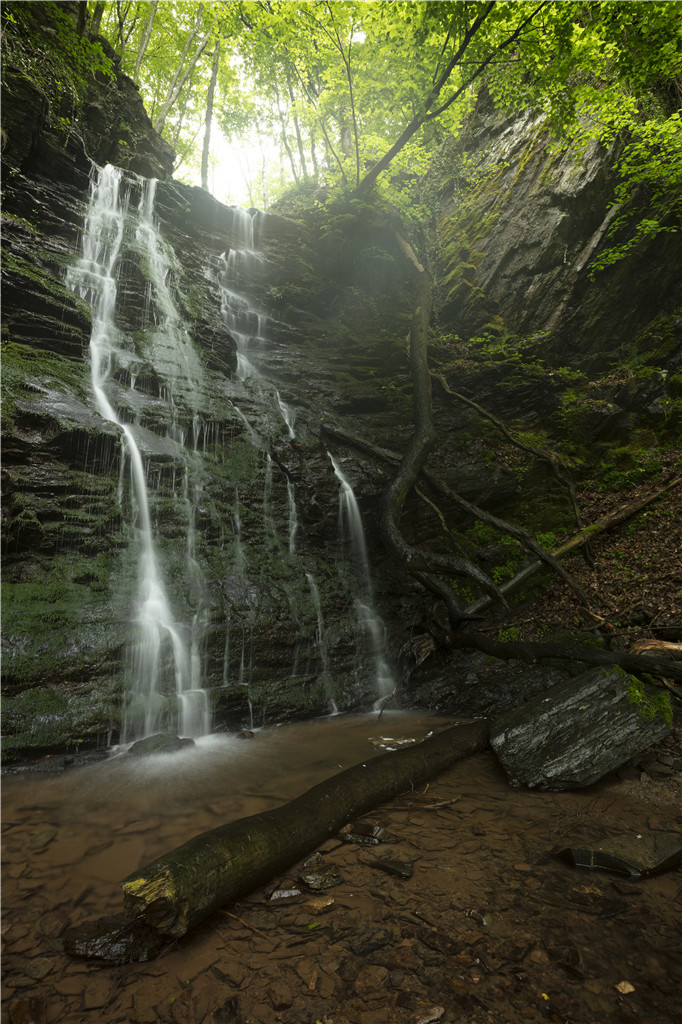 Final

M10 System Pro:
-High-quality build
-easy to attach and to detach
-easy handling
-Comes already with a drop-in CPL included
-Combination of drop-in Filter and square Filter
-Changing of the drop-in filters possible within seconds and with one hand
-Rotation of the CPL possible with square filters attached
-Just a minor matter for most, but for me, the case for the M10 System is well designed and handy to use (it is possible to clip it onto your backpack or your pants which were very convenient while shooting, see picture)
M10 System Contra:
-Drop in CPL and ND Filters not useable with other filter systems
-The System if mainly useable if you are going to use the drop-in filter
-Inserting and positioning of square filters is a bit unsmooth due to a really tight fit (maybe something which will be a bit smoother after a longer usage)
-The locking lever jams a bit (maybe just at my copy of the M10 Holder, after greasing it a bit it works much smoother)
Red Diamond Filter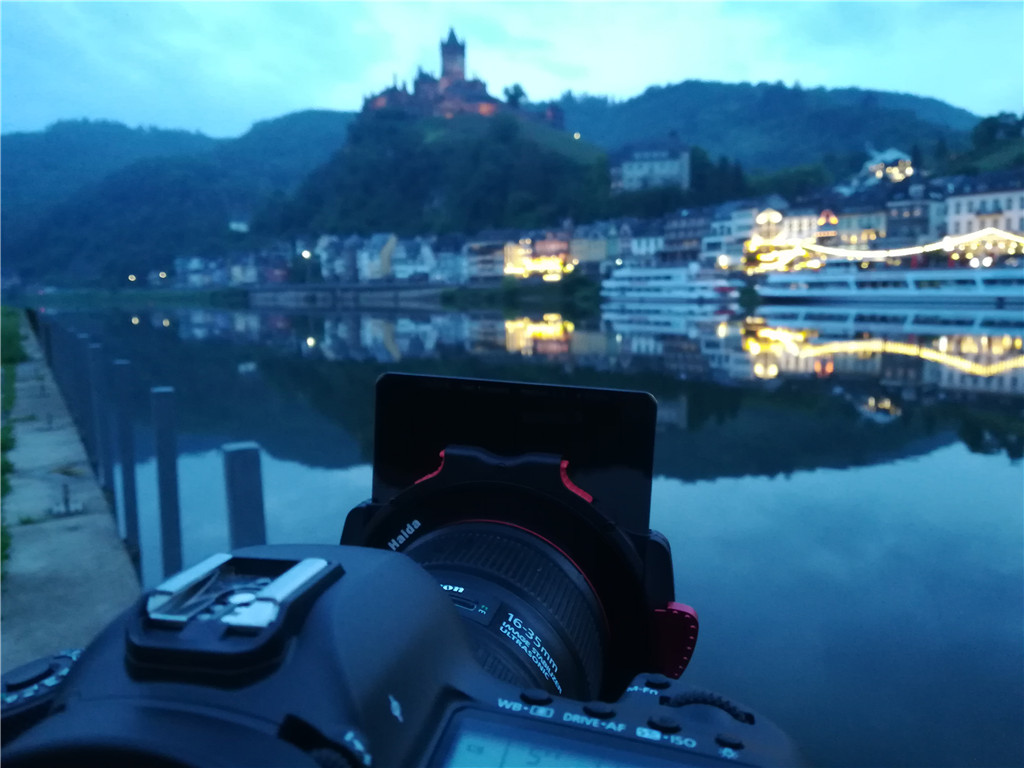 In May 2018, Haida has released their "Red-Diamond" Series, a Series of insert Filters, suitable for the 100mm and 150 mm system.
There is a wide range of "Red-Diamond" Filter available, including ND and various ND grad filter.
All "Red Diamond" Filters are made of K9 optical glass, are shock and scratch proof with a water-resistant coating.
The graduated ND´s are available as soft, medium, hard, reverse and horizon graduated Filters.
I`ve used the soft 0.9 and 1.2 stop and medium 1.2 stop GND´s and was impressed by the build and optical quality of them. They are easy to use, have no noticeable color cast and the nano coating makes it easy to wipe off fingerprints, raindrops, and dirt easily. All of the tested filters performed really well-retaining image sharpness on a high MP camera without any loss of detail.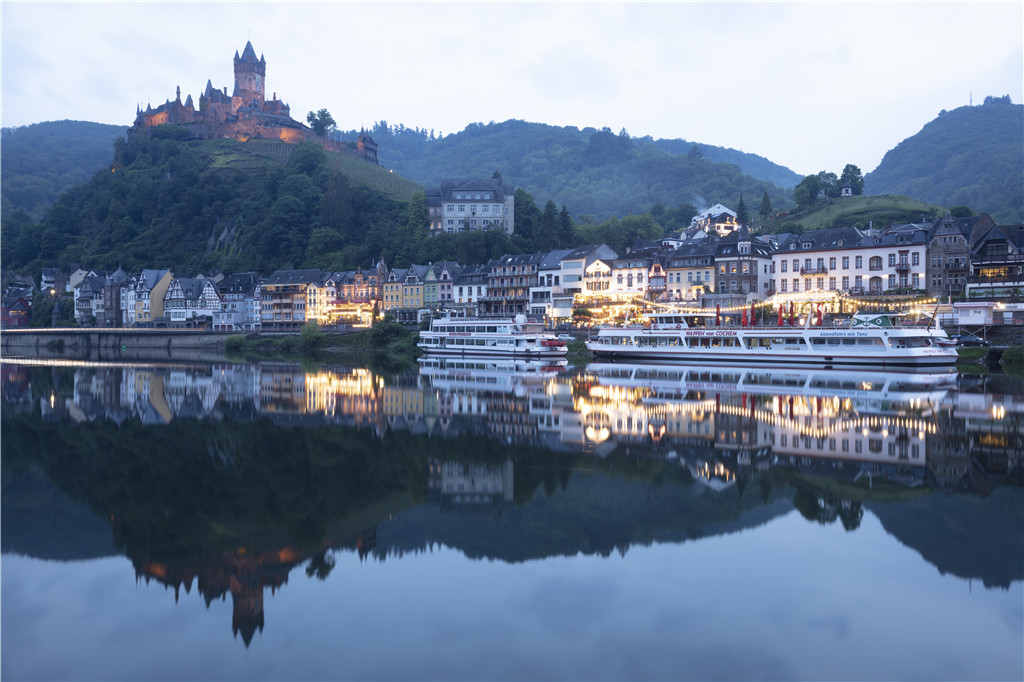 Before (8 sec, F11, ISO 00, 31 mm, no filter, Canon 5DsR, Canon 16-35 F4 L)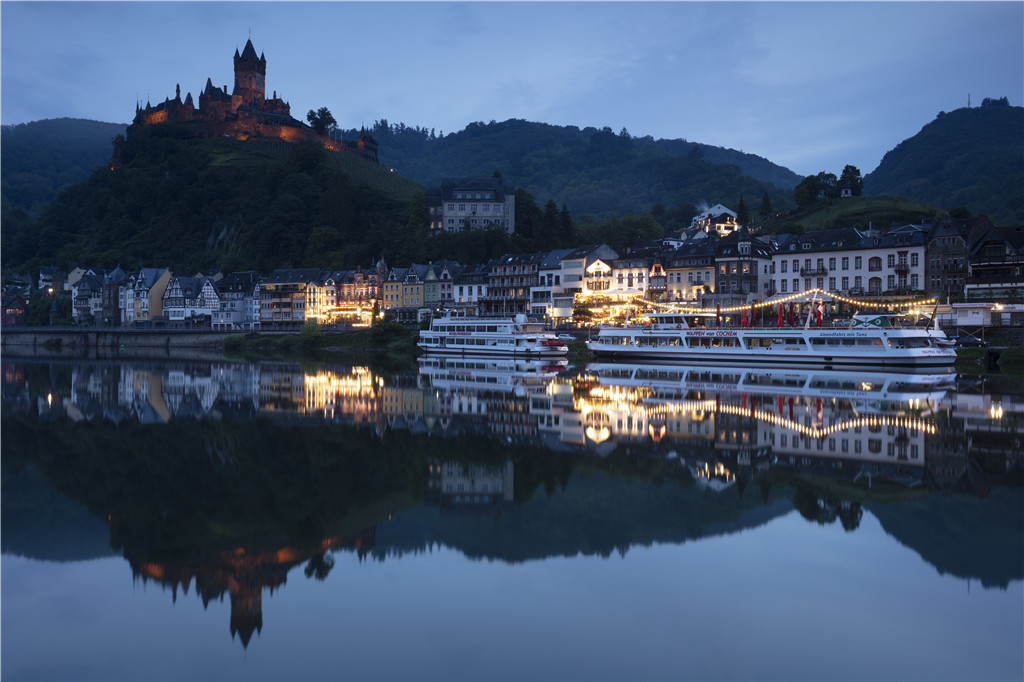 After (10 sec, F11, ISO 00, 31 mm, Haida Red-Diamond Medium ND 1.2, Canon 5DsR, Canon 16-35 F4 L)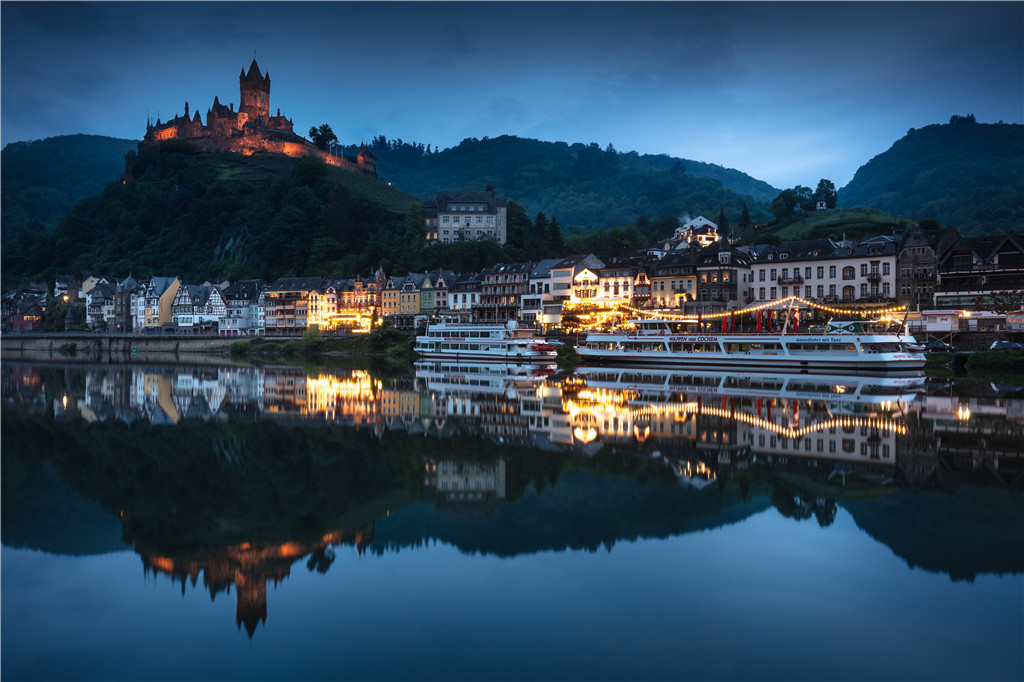 Final

Haida Red-Diamond Pro:
-no noticeable color cast
-high optical quality without any loss of sharpness and contrast
-shock and scratch resistant design
-nano multi-coating (makes them absolutely easy to clean them from water drops, dirt, fingerprints…)
-rounded edges for more comfortable attachment to the holder
Haida Red-Diamond Contra:
-none at all
Conclusion
The M10 is a professional quality product, it has been thoughtfully designed and so easy to use, especially the drop-in filter safe a lot of time and keeps you flexible in the choice of your filter combination. Paired with the high quality "Red-Diamond" Filters you´re getting a high-quality Filter System with enables the photographer creating great images without being limited by any design flaws.