Experience the Spectacular Ring of Fire this October with Haida Solar Filters!
This October, get ready to witness the awe-inspiring Annular Solar Eclipse, a rare natural phenomenon that promises to leave you breathless. Haida Filters is here to make sure you experience it in all its glory, safely and vividly.


Annular Solar Eclipse - Save the Date!
Date: The Saturday, Oct. 14, 2023
Time: In the U.S., the annular solar eclipse begins in Oregon at 9:13 a.m. PDT and ends in Texas at 12:03 p.m. CDT.
Location: North, Central, and South America. It will be visible in parts of the United States, Mexico, and many countries in South and Central America.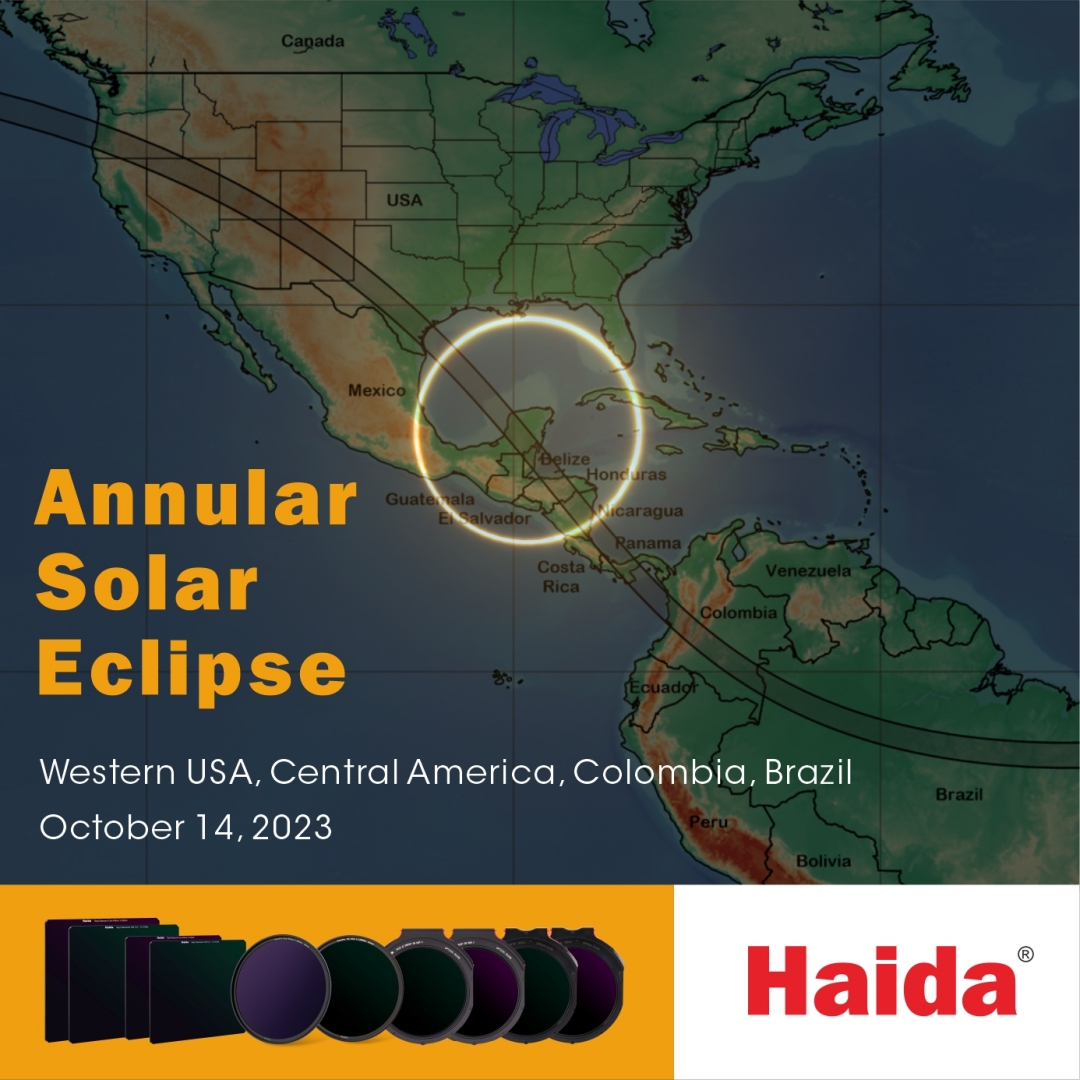 The Annular Solar Eclipse is a unique event where the moon covers the center of the sun, leaving a magnificent "ring of fire" effect around its edges. This phenomenon is truly a sight to behold, and we want to ensure you experience it safely and with unmatched clarity.
Introducing Haida Solar Filter Series
To guarantee a memorable and secure viewing experience, Haida offers an exceptional range of solar filters in both round and square shapes. Our precision-crafted filters are designed to safeguard your eyes and camera equipment while providing unparalleled clarity of the eclipse.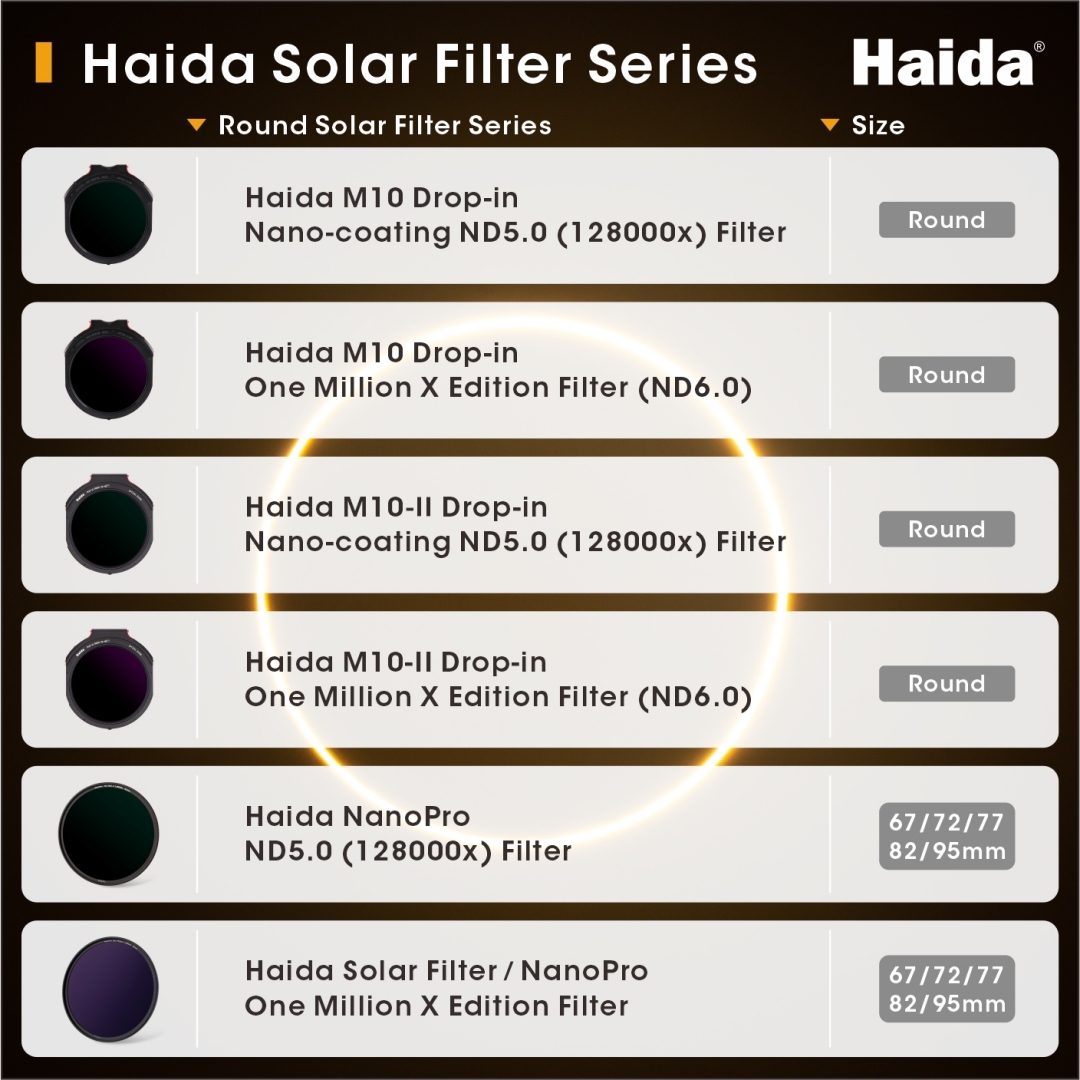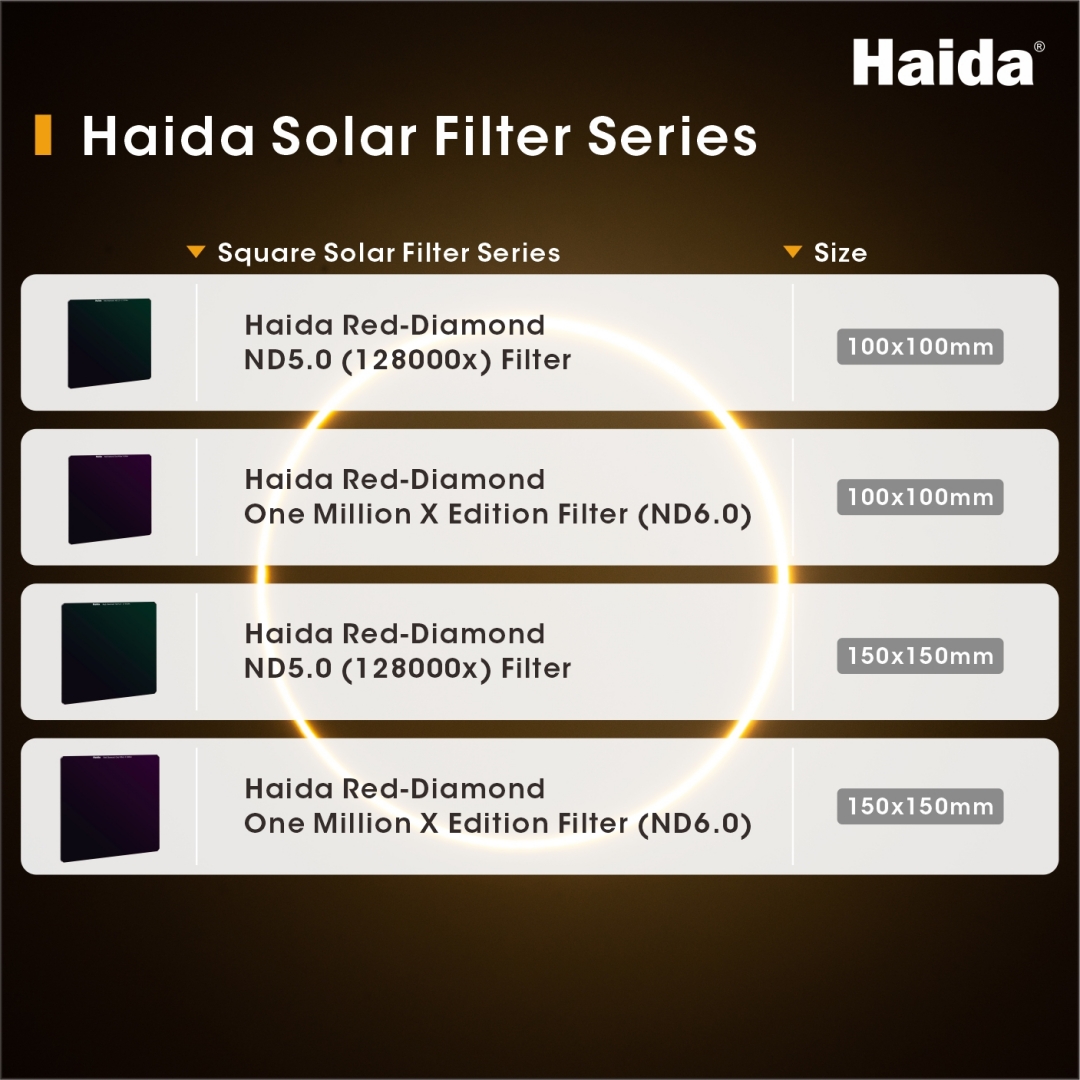 Why Choose Haida Solar Filters?
Ultra-Dark Filter: Our ultra-dark filter increases exposure by an impressive 17 stops and 20 stops without affecting image coloration.
Premium Materials: Made of K9 optical glass with a multicoating to optimize light transmission and minimize glare.
Resistance Coating: Features a resistance coating that resists scratches, water, and fingerprints, making it easy to clean and suitable for use in harsh environments.
Slim Design: The slim aluminum filter ring allows it to be used on wide-angle lenses without vignetting.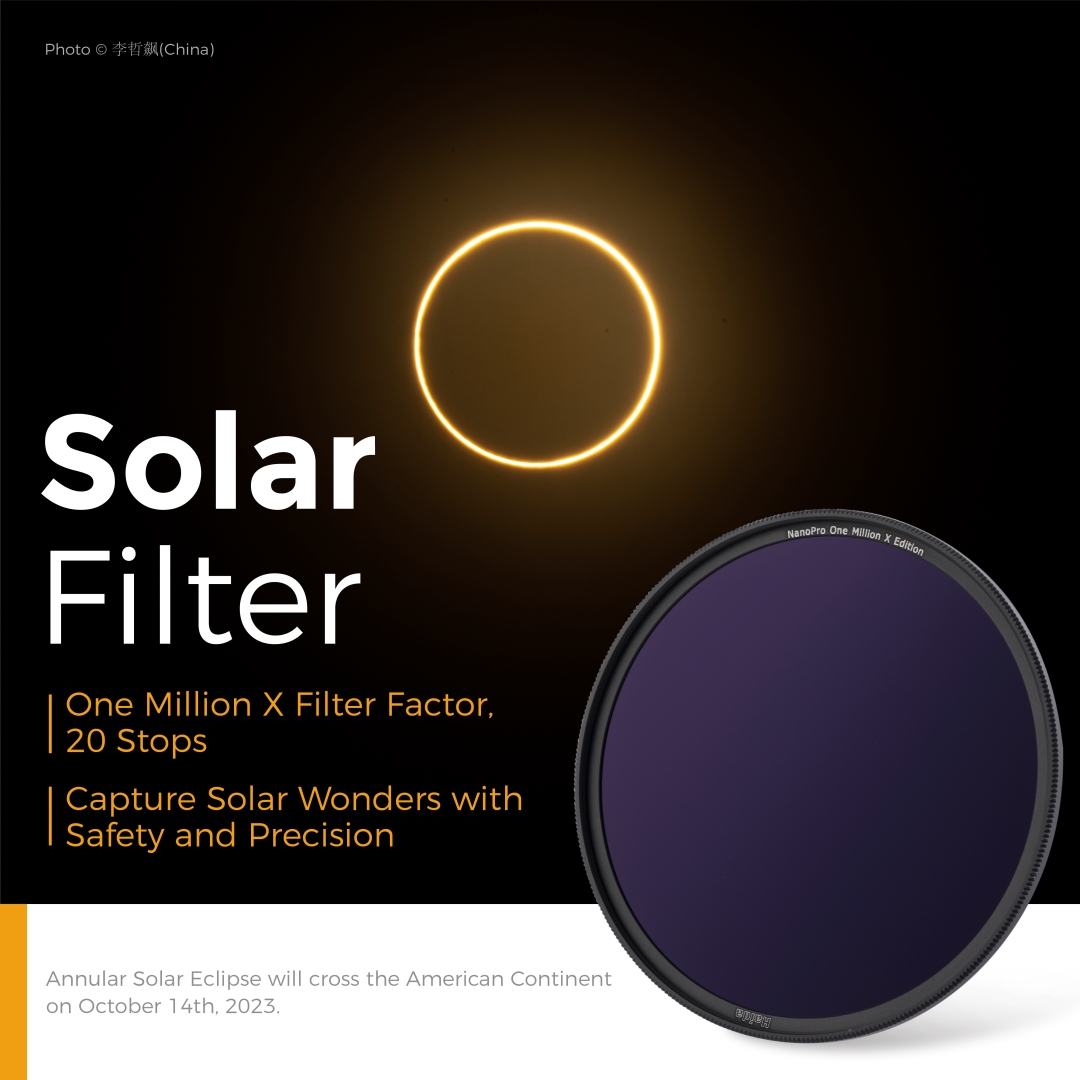 Don't miss out on this once-in-a-lifetime event - equip yourself with Haida Solar Filters and be prepared to witness the Annular Solar Eclipse in all its splendor!
Explore Haida Filters at https://haidaphoto.com/en/index.html and capture the eclipse like never before. Remember to order the filters through our authorized dealers for a seamless experience! https://haidaphoto.com/en/store.html?keywords=USA