Haida Picture Appreciation | March
Let's appreciate some wonderful pictures taken by our excellent ambassadors in March~!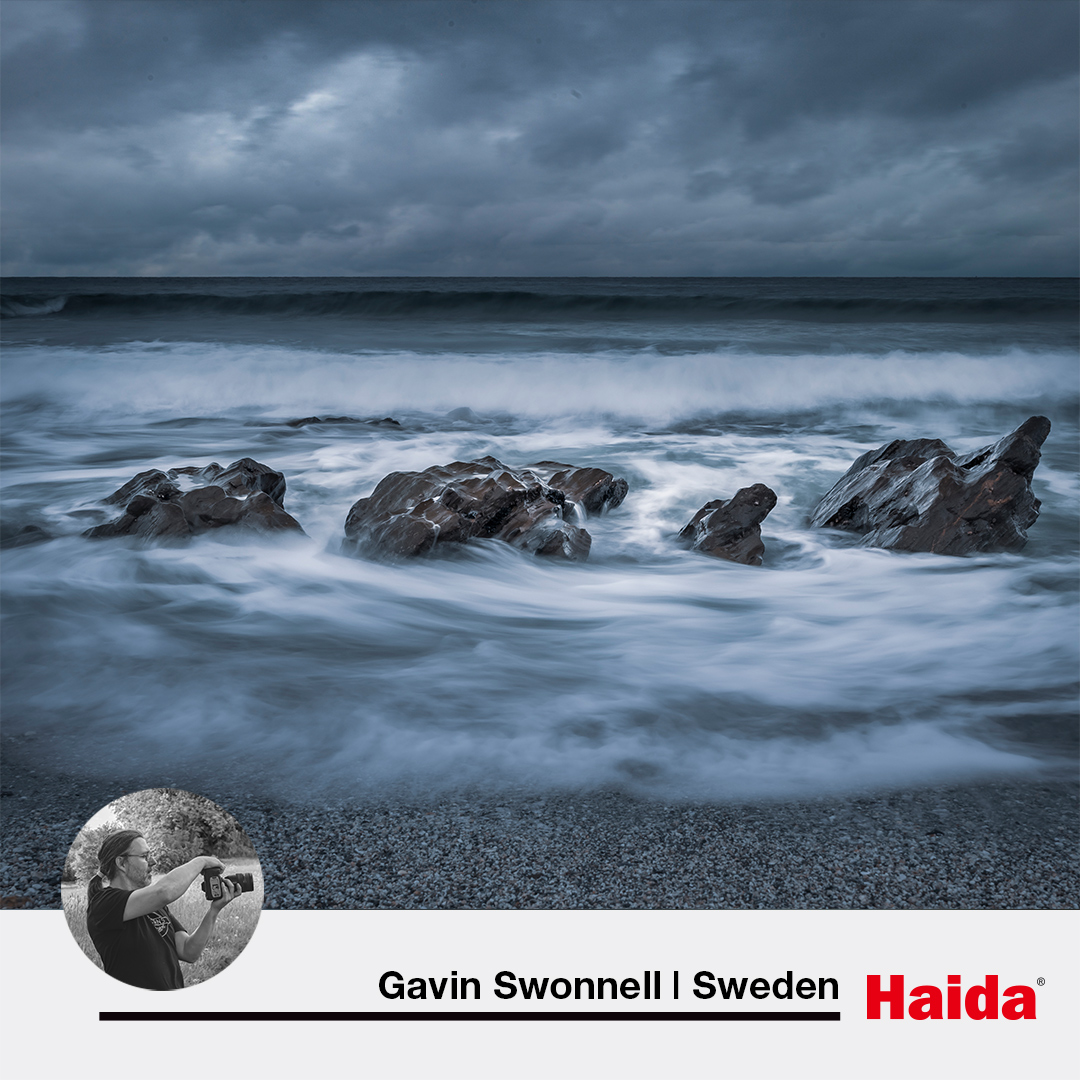 With my current living location I must travel to get to a seascape so as it doesn't happen so often, I really appreciate and love taking these kinds of photos. Once I've set up my gear and I start shooting, time just evaporates as I allow the hypnotic effect of the waves to enter me. 200 or so clicks later, fully recharged from the healing power of nature, I pull myself out of my photo bubble to get on with the rest of my day.

Location: Newquay in Cornwall, UK

Nikon Z7ii
Nikon 20mm 1.8S
3leggedthing Albert 2.0 Tripod

ISO 64 | F6.3 | 0.5s

Haida Magnetic CPL Filter
Haida Magnetic ND 1.8 Filter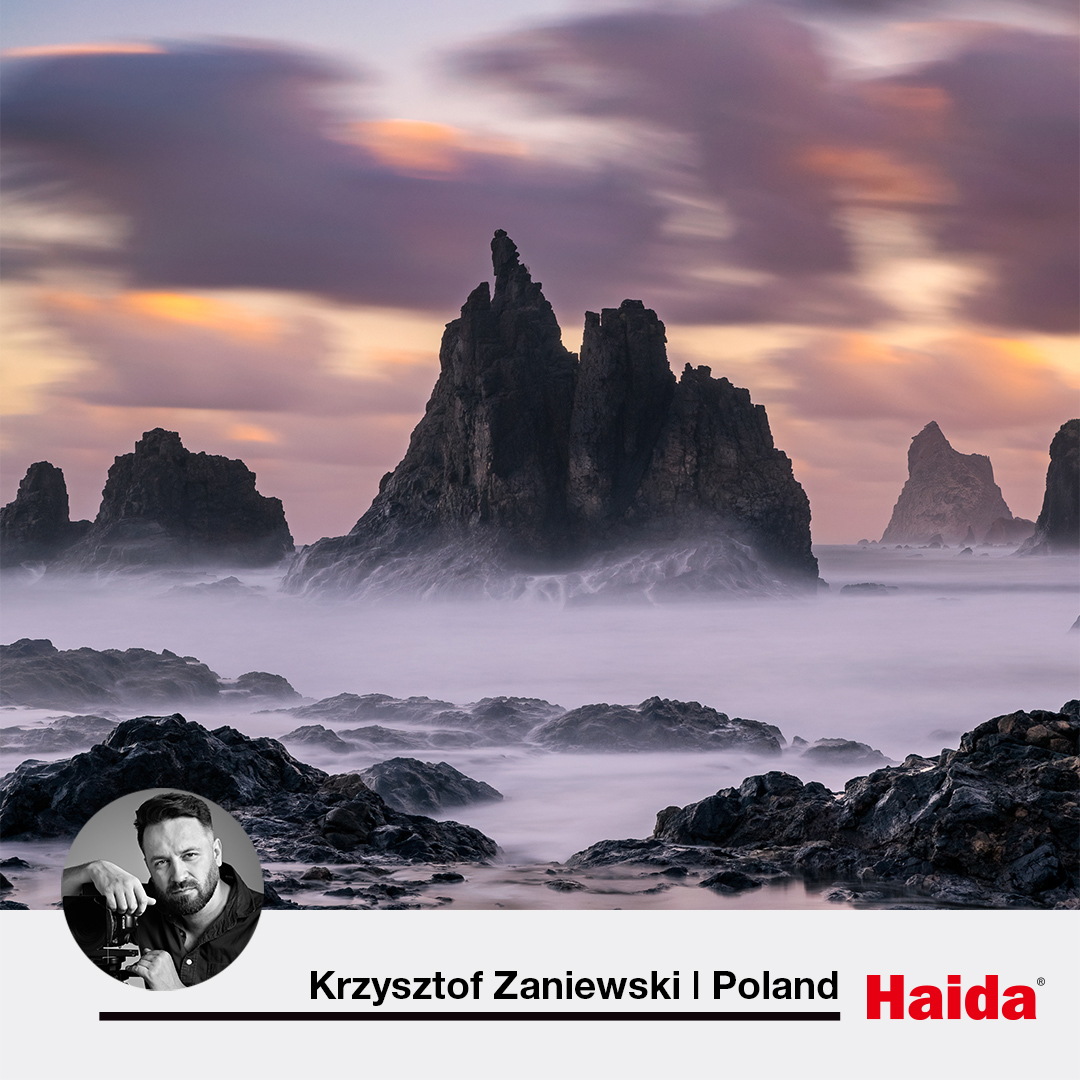 The wild, north-eastern coast of Tenerife is a place rarely visited by tourists. We will find there rocks protruding from the ocean on which waves are breaking. It is a graceful place for short and long exposure times.

ISO 320 | F15 | 32s | 57mm

Haida M10 Filter Holder System
Haida Drop-in ND3.0 Filter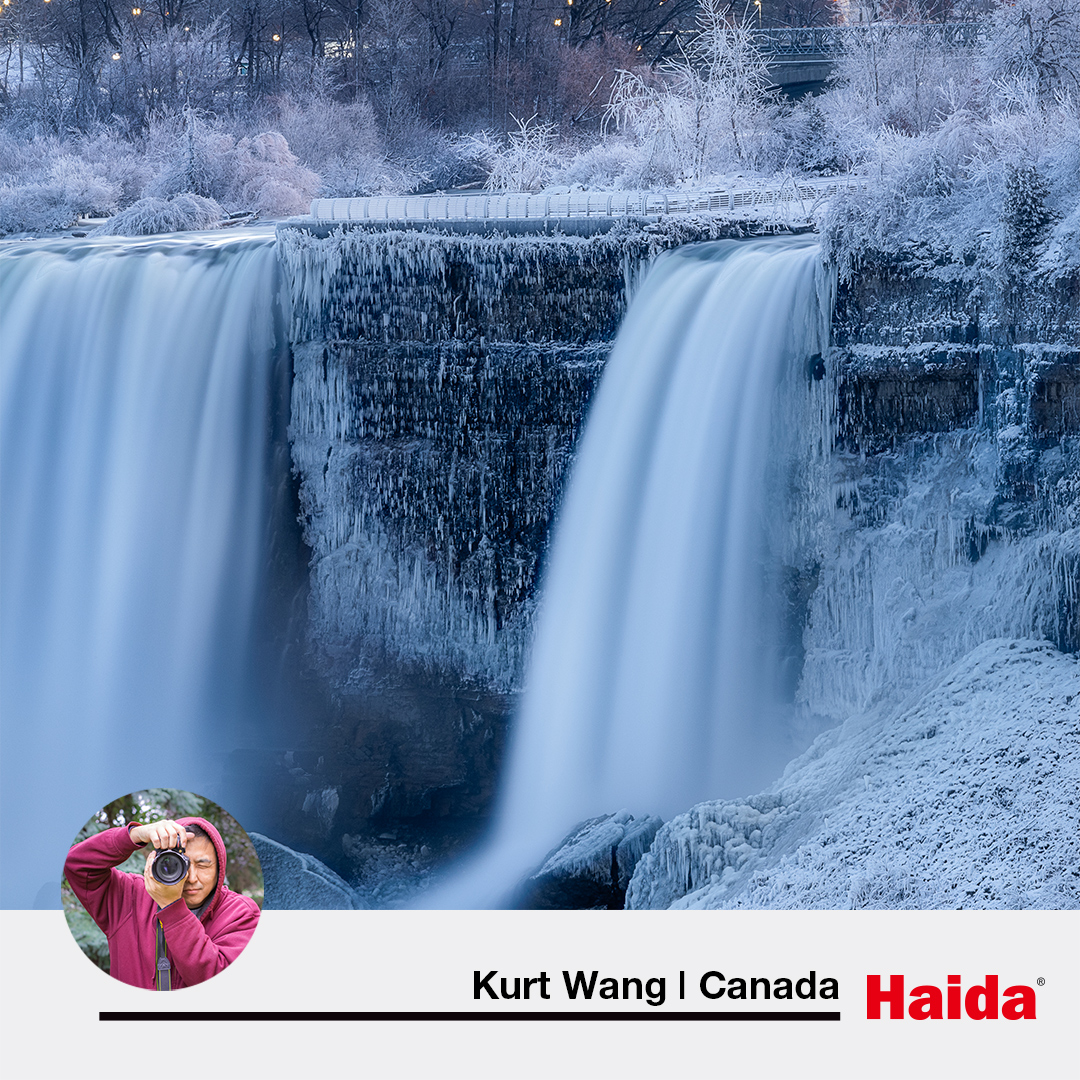 Niagara Falls in Winter

Canon EOS R

ISO 50 | F16 | 30s | 180mm

Haida M10-II Filter Holder
Haida Drop-in CPL Filter
Haida Red-Diamond ND1.8 Filter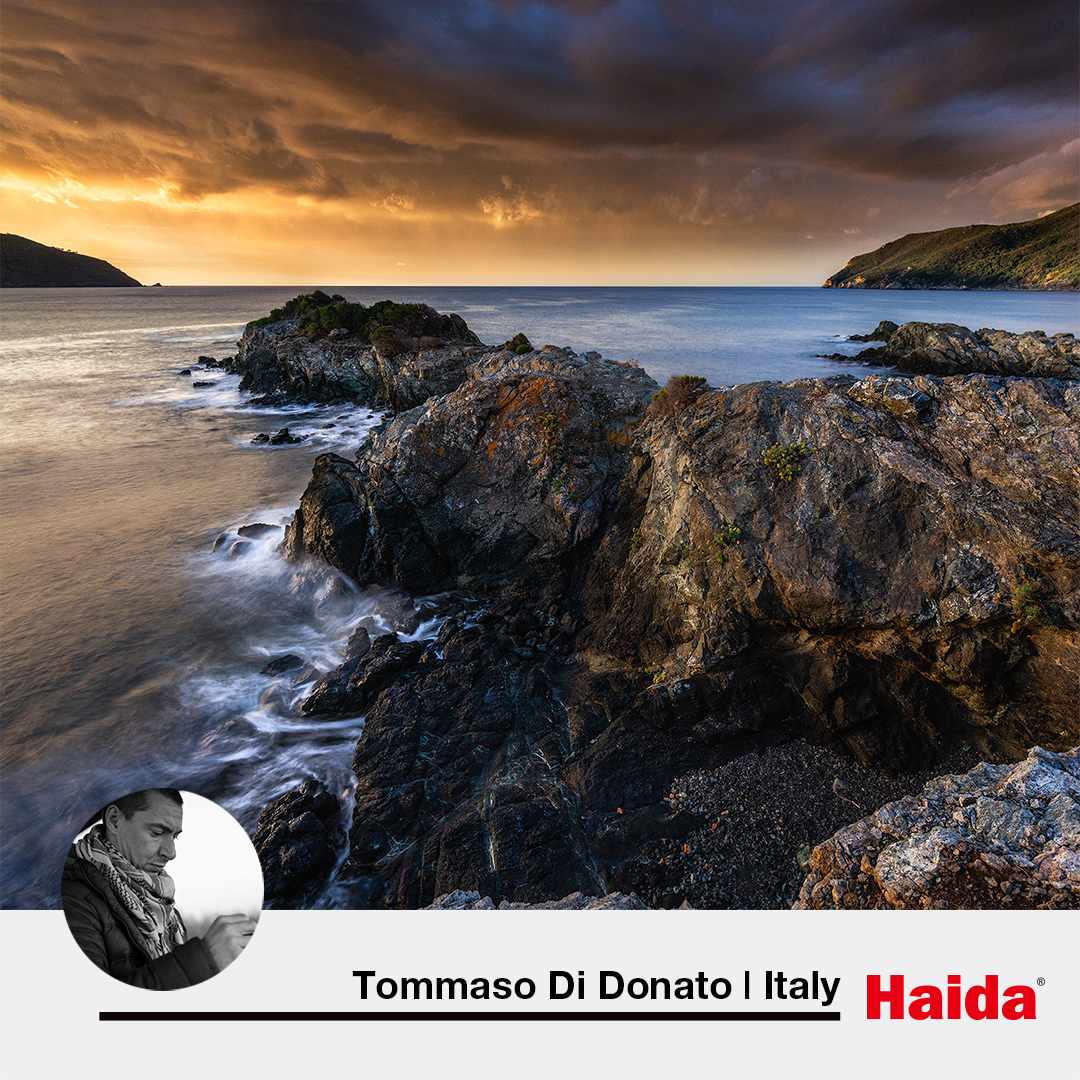 There are (few) places that you can visit again and again and again... and every single time they will be able to give you a totally different deep emotion. One of these places is Laconella Point, on Tuscany seaside. That morning I was not expecting particular colors.. The weather has been very bad since 5 days, with dull sky and compact clouds. Anyway I woke up and I brought with me my drone, hoping for (at least) some nice videos.

The sun began to rise behind the promontory, and at the same time the clouds opened a bit, creating great contrasts and colors in only a part of the sky. This caused 2 different colors in the sea, separated exactly by the rocks in the sea.

Sony a7R III with Laowa 15mm f/2

ISO | f11 | 400, 3.2s

Haida M10 Filter Holder System
Haida Red Diamond GND0.9 Filter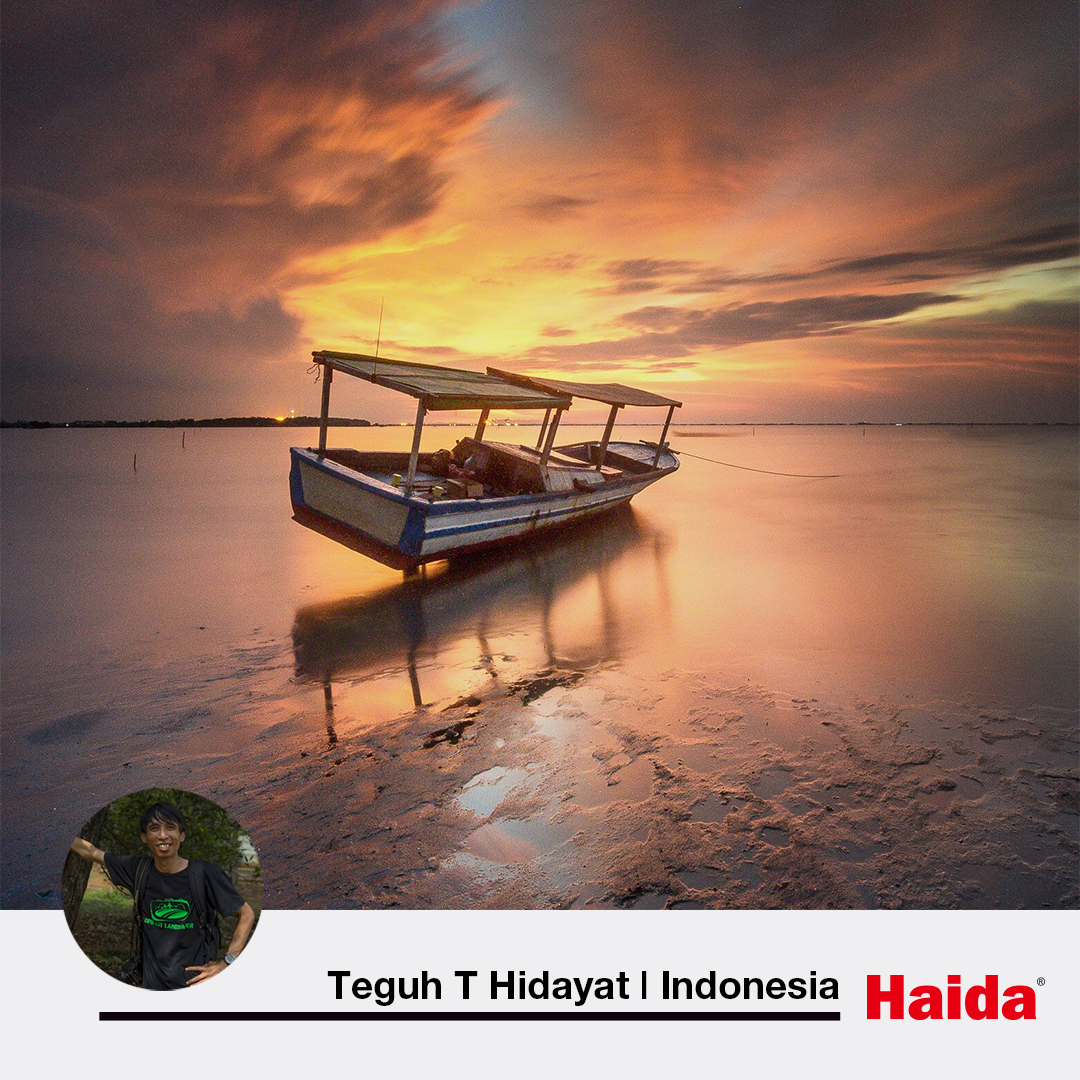 Tanjung Kait Beach
The north coast of Banten with a fairly sloping terrain and calm waves. In the evening before sunset, many fishing boats lean on and can be used as photo objects to complement the beauty of the sunset.

ISO 100 | F/11 | 127s

Haida M10 Filter Holder
Haida Drop-In CPL Filter
Haida Red Diamond ND1.8 Filter
Haida Red Diamond Reverse GND0.9 Filter
During my last group-workshop I also planned to shoot some oyster farms at the coast of France. This time it was really challenging because it´s only possible to see the farms during low tide, which was at noon this day. This meant I had to manage and fight the light coming from the front. Especially on spots like this one its important to have enough time for finding the right farm and the right composition, so I planned an early arriving to use the time before low tide and also until the water came back. In total a photo like this took me around three hours to get because of the bad light situation in the beginning and the waiting until the water came back.


ISO 100 | F/9.0 | 259s | 200 mm

Haida M10-II Filter Holder
Haida Drop-In ND4.5 Filter