Haida Landscape Contest Exclusively On VERO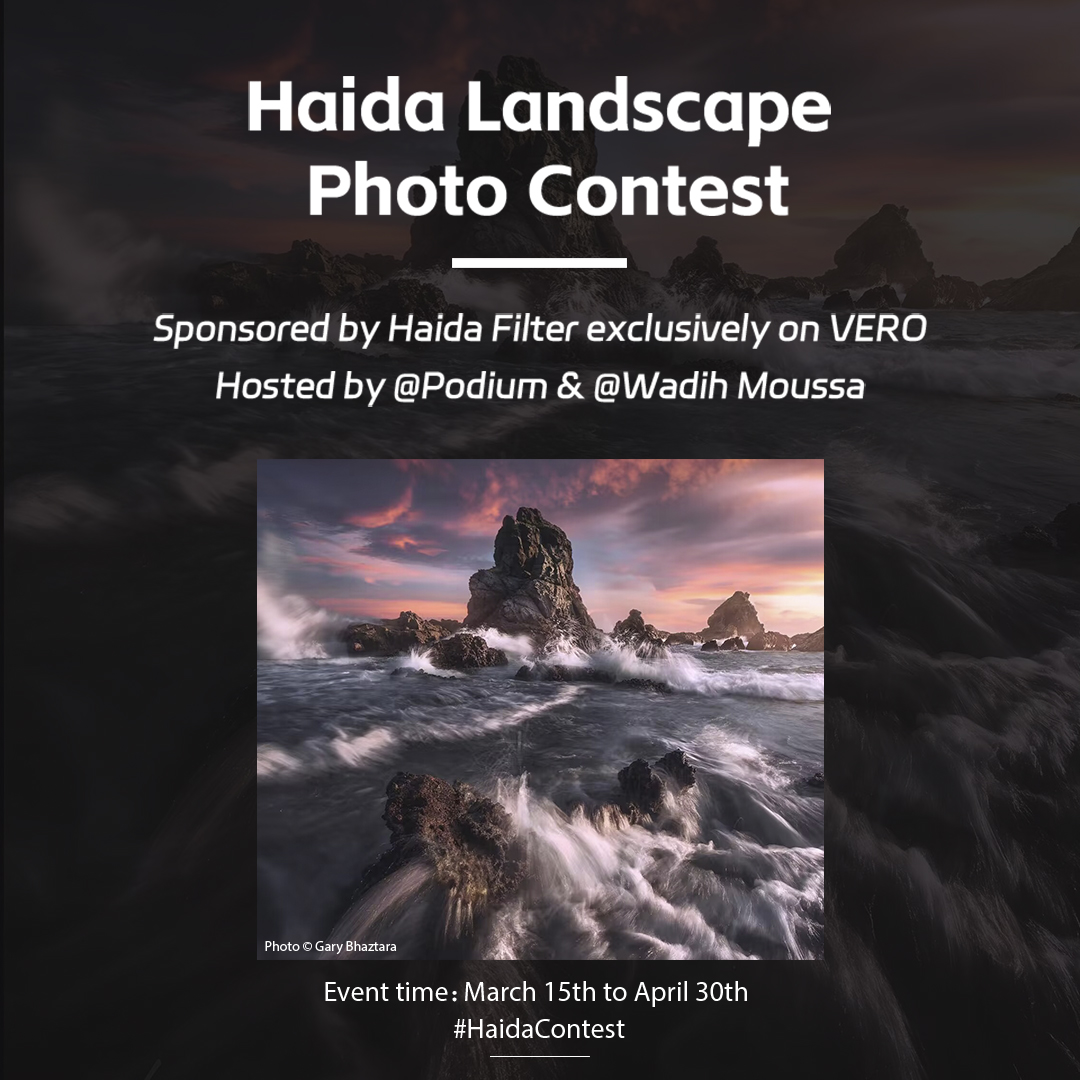 Dear Haida friends,

Podium and Wadih @paradisaical are hosting the Haida Landscape Contest #HaidaContest on Vero Platform.

We are honored to be the sponsor of this contest and offering three valuable prizes for the top three winners. (See the image below).

The Haida Landscape Contest will be judged by Haida Ambassadors @gavin_swonnell_photography, @rajbose_photography and @garybhaztara (See the image below)

The contest will run EXCLUSIVELY on VERO from March 15th, 2023 until April 30th, 2023.

Contest's Simplified Rules and Regulations:

1. Official hashtag to be used: #HaidaContest
2. All entries have to be posted on Vero during the period of the contest. Entries posted before March 15th and after April 30th will not qualify.
3. Maximum five entries per photographer.
4. Entries should include in caption or auxiliary image the EXIF Data (Shutter speed, Aperture, ISO)

Contest's results will be announced by the 15th of May, 2023.

We are looking forward to seeing your wonderful landscape entries.

Make sure to follow @haidafilter on Vero to be get updates on this contest and future ones.

Photo credit:@garybhaztara

Click here to Join us!!!