Haida Christmas Giveaway!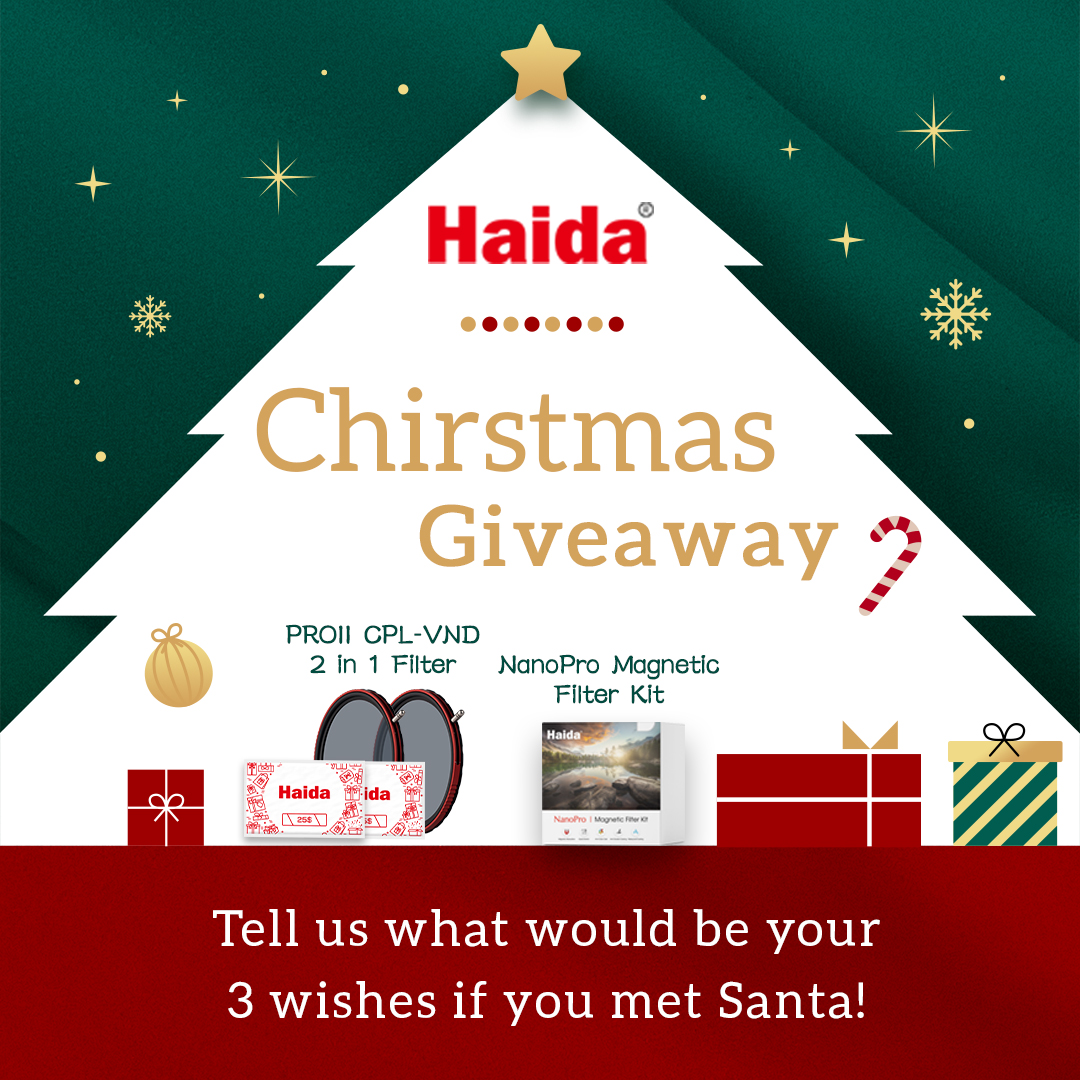 Santa Claus is coming with wonderful gifts!

Jingle bells, jingle bells, jingle all the way... In the spirit of Christmas and the season of goodwill, Haida is offering you an opportunity to Win the Christmas Gifts worth over $600!!!

Prizes:
Haida NanoPro Magnetic Filter Kit*1
Haida PROII CPL-VND 2 in 1 Filter*2
$25 Amazon Gift Card*2 (only for Newsletter subscribers)

We will select 3 winners randomly to win our magnetic filter kit and PROII CPL-VND 2 in 1 filter respectively and 2 winners to win $25 Amazon gift card (only for Newsletter subscribers).

How to enter:
1. Follow @haidafilter on Instagram
2. Like this post
3. Tell us what would be your 3 wishes if you met Santa and tag your 3 friends.

That's it!

You can also subscribe Haida Newsletter from https://linktr.ee/haidafilter
or at the bottom of https://haidaphoto.com/en/index.htm

Event Time: 2022.12.23 - 2023.1.06

Winners will be announced on 10th January 2023!

Haida team here wish you a merry and wonderful Christmas and a happy life around you forever!


******************************
Requirements:
1. Share 3-5 pictures within 7 days after you receive the products on your social media.
2. Share at least one review or video about the feature you like most within 15 days after you receive the products. (We will not choose the participant next times who win our prizes but not share any pictures or reviews)

Terms & Conditions:
1. Winners agrees to pay any associated cost related to custom or other taxes eventually due in the destination country. (It won't happen in most cases.)
2. Winners shall DM us your shipping info within 5 working days upon the announcement.
3. Prizes will be shipped out within 15 working days.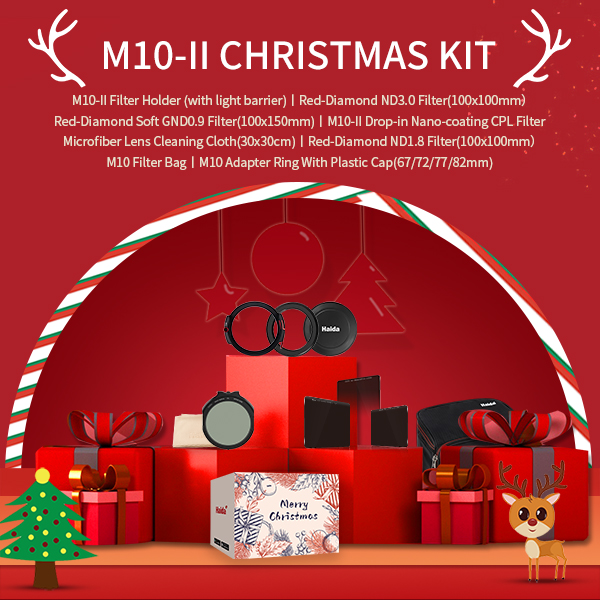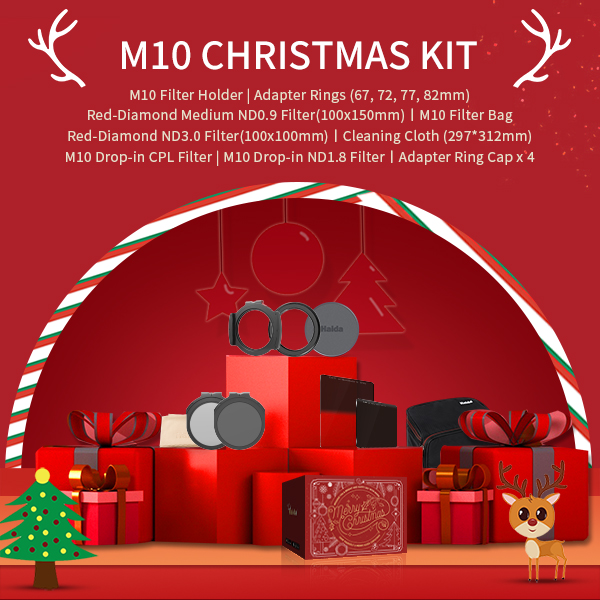 Haida Christmas Kits are under pre-sale now and please order them from our authorized dealers in your country!