Haida Picture Appreciation | June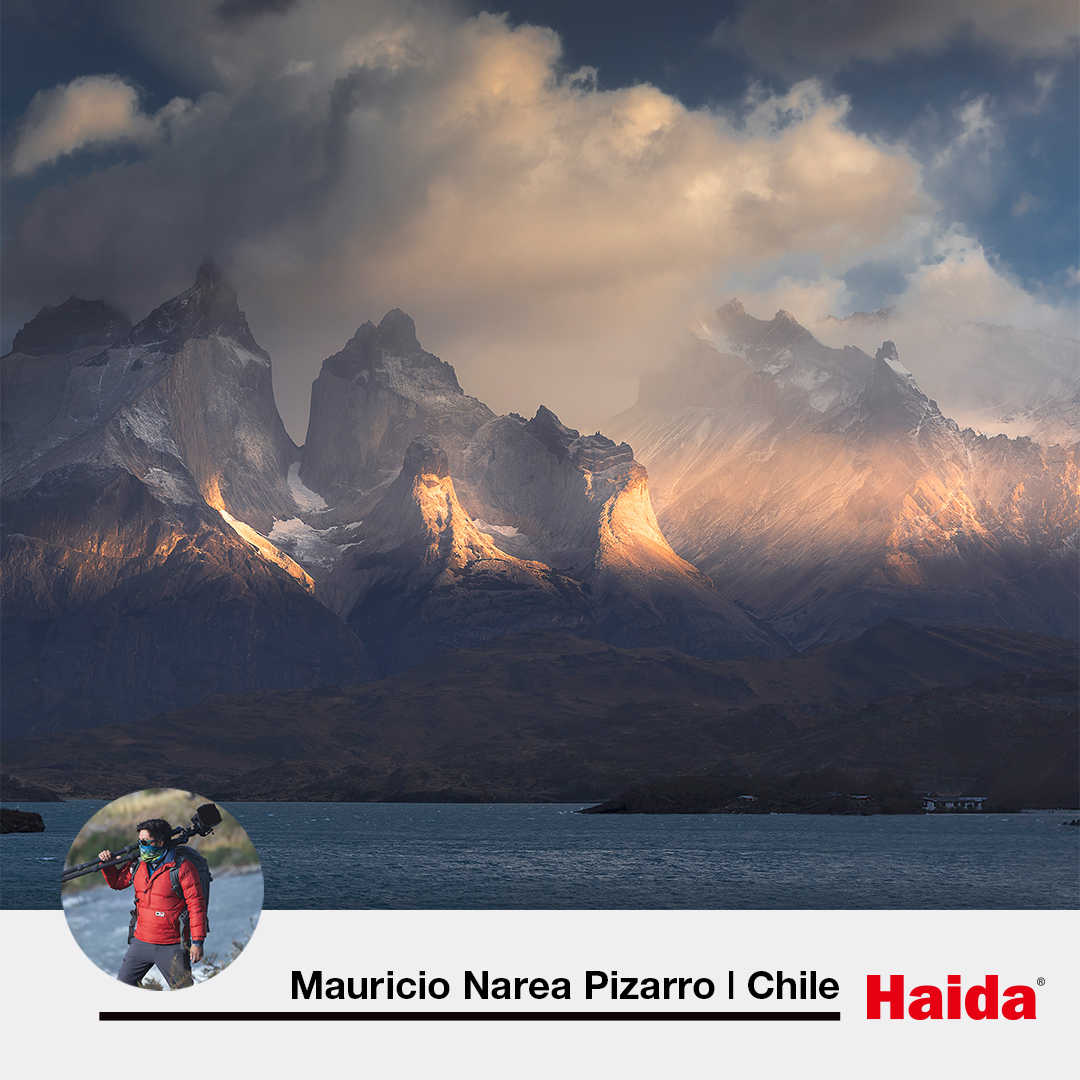 Sunrise Dream

This photo was a very quick moment, which found me putting away my photographic equipment. Seeing the light, I decided to take my camera with the lens I had on, which was a 70-200 and I didn't have time to set up a tripod so I just shot freehand.

A magical moment in the horns of Paine.

70mm | 1/100 | f/6.3 | ISO 100

Haida M10 Filter Holder
Haida NanoPro CPL Filter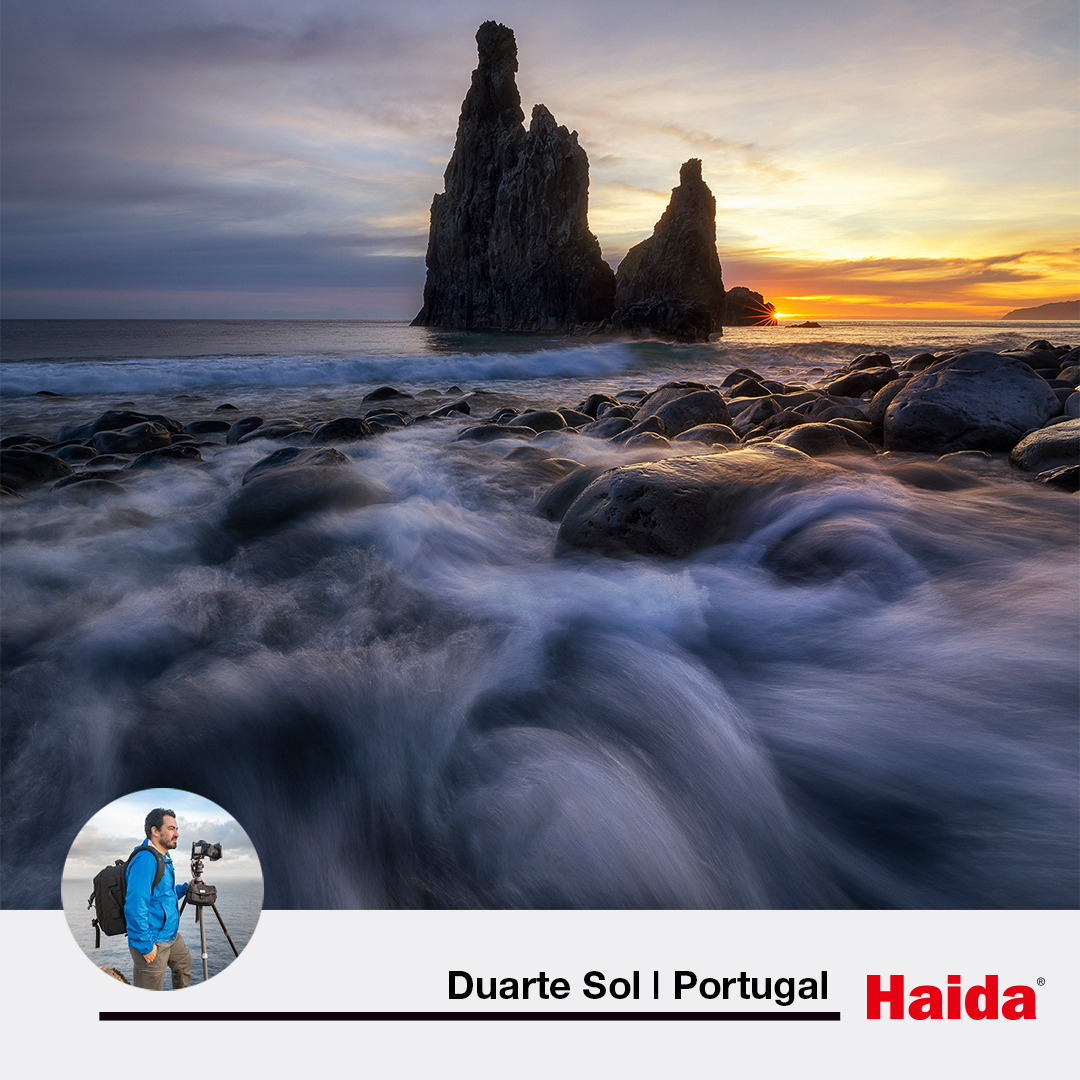 Dawning Promises

This is the beginning, and the dawn of a new era of transportation.
Shervin Pishevar.
Another visit to Ribeira da Janela and this time I've focused my attention on the beautiful patterns left by the passing water, hope you guys liked it.
Canon EOS R5
Canon RF 15-35 F2.8ISL
F/14 | ISO 50| 1" exposure
Haida M10 Filter Holder
Haida NanoPro CPL Filter
Haida Red Diamond Medium Grad ND0.6 Filter
The Pedriza is a granitic low range located near to Madrid, Spain. During the Winter months, if you are lucky enough, you can enjoy the low clouds and sea of clouds dancing under you as the sun rises. I used a ND Grad to reduce dynamic range and a ND1.8 to reduce shutter speed to smooth out the clouds.
Sony A7III
Tamron 17-28mm f2.8.
2s| f8 |ISO 100
Haida M10 Filter Holder
Haida Red Diamond Hard Grad ND0.9 Filter
Haida Red Diamond ND1.8 Filter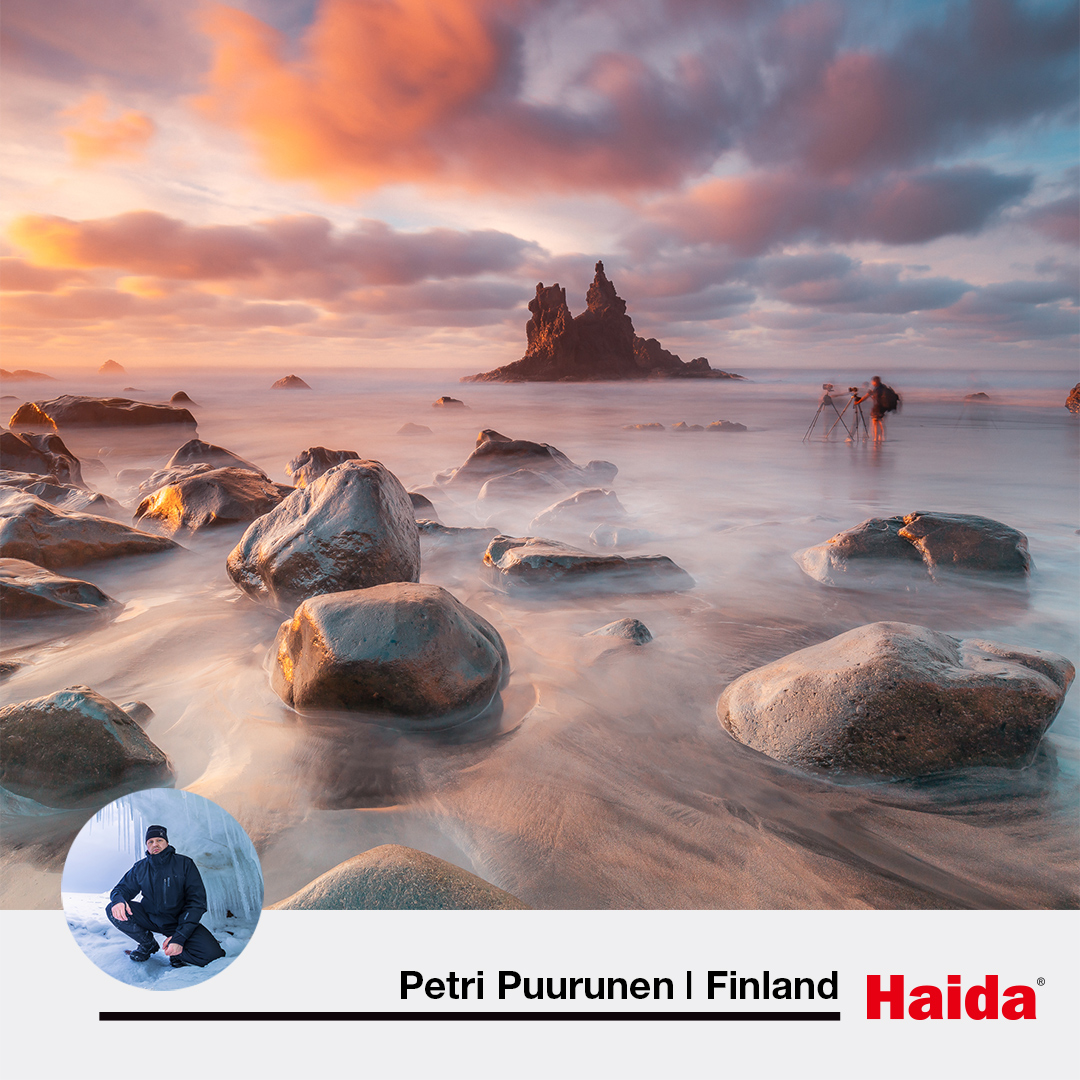 Shallow waves sweeps over the volcanic black sand beach. Warm tones of sunset colours the scenery while photographers capturing unique moment.
16mm | f/11 | 30s | ISO100
Haida Red Diamond ND1.8 Filter
Haida Red Diamond Soft Grad ND1.2 Filter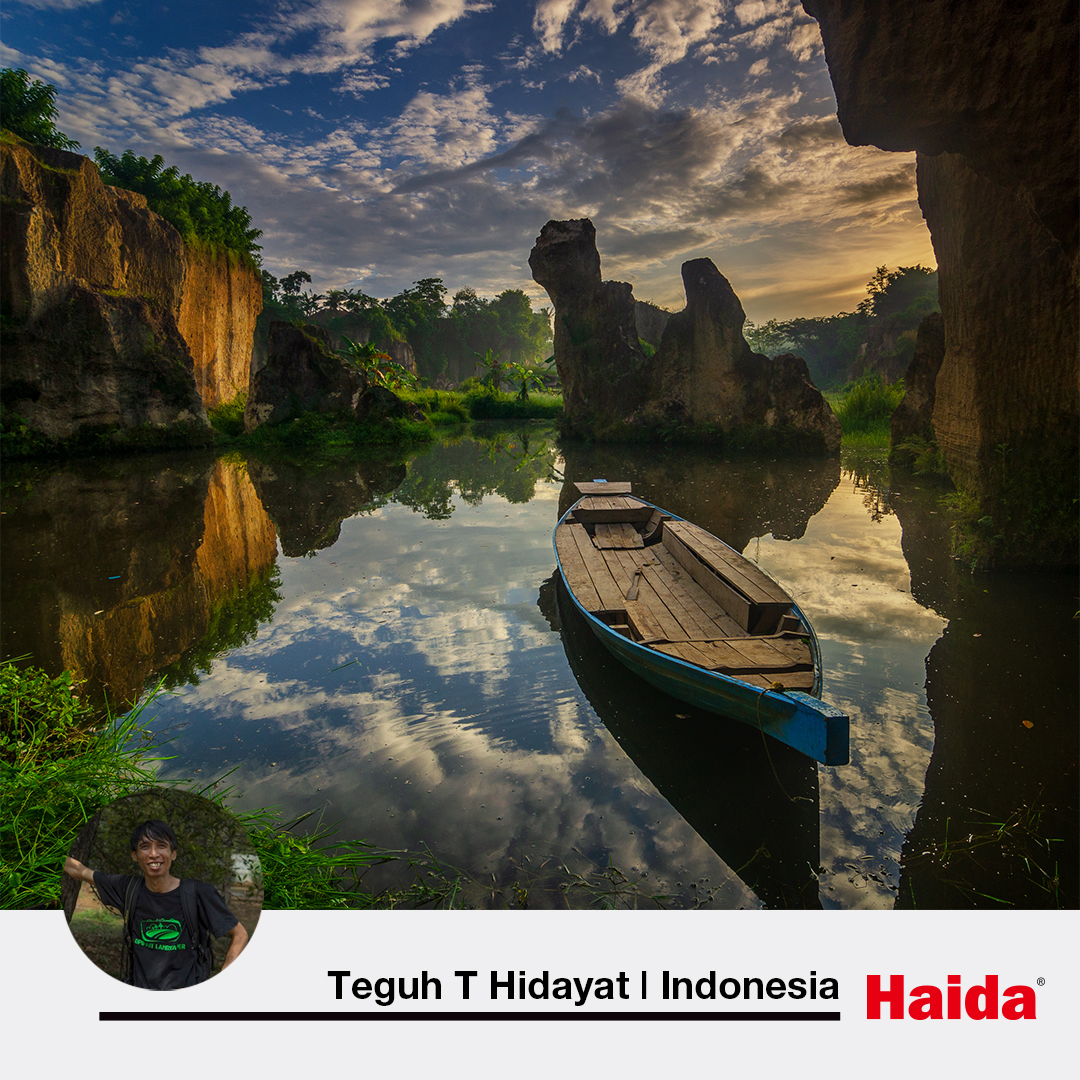 Koja Cliff. A former sand mining area that has turned into a tourist spot in Tangerang, Banten. The best moment here is at sunrise.
1/60s | f/8 | ISO 100
Haida M10 Filter Holder
Haida Drop-in CPL Filter
Haida Red Diamond GND Soft 1.2 Filter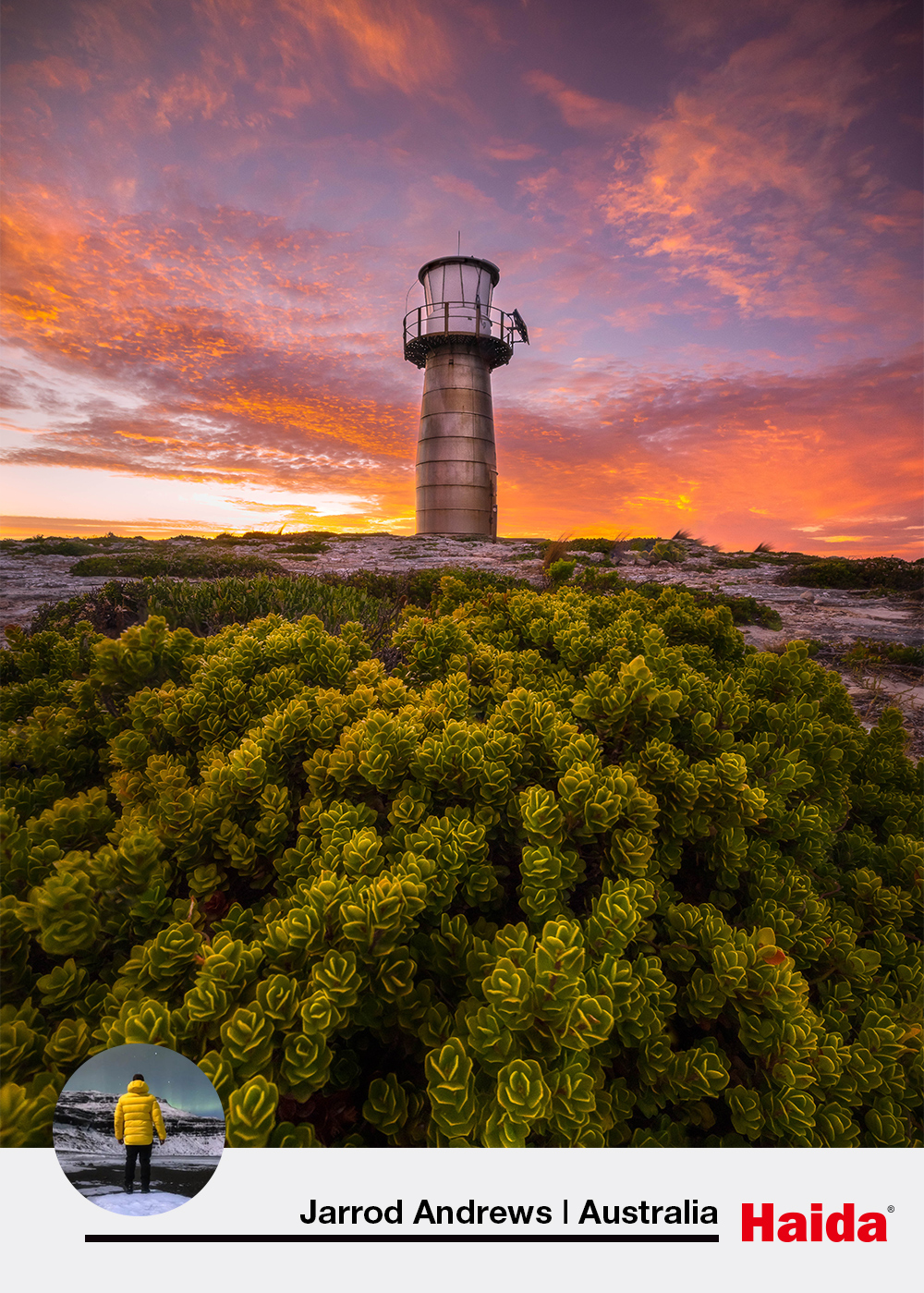 Light House Image
THE LIGHTHOUSE OF STEEL... STAINLESS STEEL!! 2 weeks on the road in South Australia & quite a small amount of driving by my standard road trip covering just 2300km but what I didn't do in KMs traveled on this trip I sure made up for in hours spent on the beach. This shinny stunning little lighthouse is called the West Cape Lighthouse & I'm not sure if I've ever seen a stainless steel lighthouse before, have you? I remember looking for things of interest on the Yorke Peninsula & this one just screamed out at me as something really cool & something I had to check out. This particular night the clouds were looking super promising so I made the most of it and headed to a great spot in the hope she would light up (the sky that is) not the lighthouse that was a given. There was surprisingly plenty of different types of plants & flowers around here to use as foreground but this one little bush stood out and screamed at me haha it had really cool leaf's & was so green it almost looked like it was glowing. Well after a week of no bangers she definitely delivered this night and I quickly had to remember how to use a camera... I bloody love how this one turned out.

Canon R5
Canon RF 15-35 f2.8
1/6 | f/11 | ISO 800
Haida M10 Filter Holder
Haida NanoPro CPL Filter
Haida Red Diamond Soft Grad ND1.2 Filter