New Size of NanoPro Clear Filter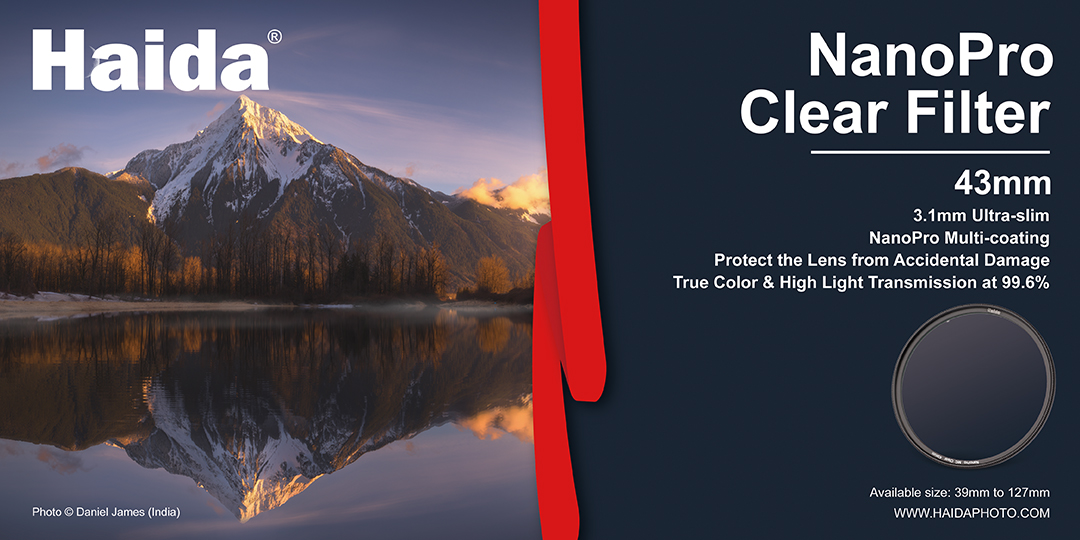 Protection filters play a particularly essential role in digital photography. Whether you're a professional photographer or an amateur photographer, you always need to install a protection filter on your camera lens. Therefore, it make sense to use a Haida NanoPro Clear Filter to protect your delicate front lens element against the elements such as dust, scratches, fingerprints and splashing water.
Now, we are so excited to announce the launch of our brand new NanoPro Clear Filter for 43mm! It is also available in standard screw thread filter sizes from 39mm to 127mm!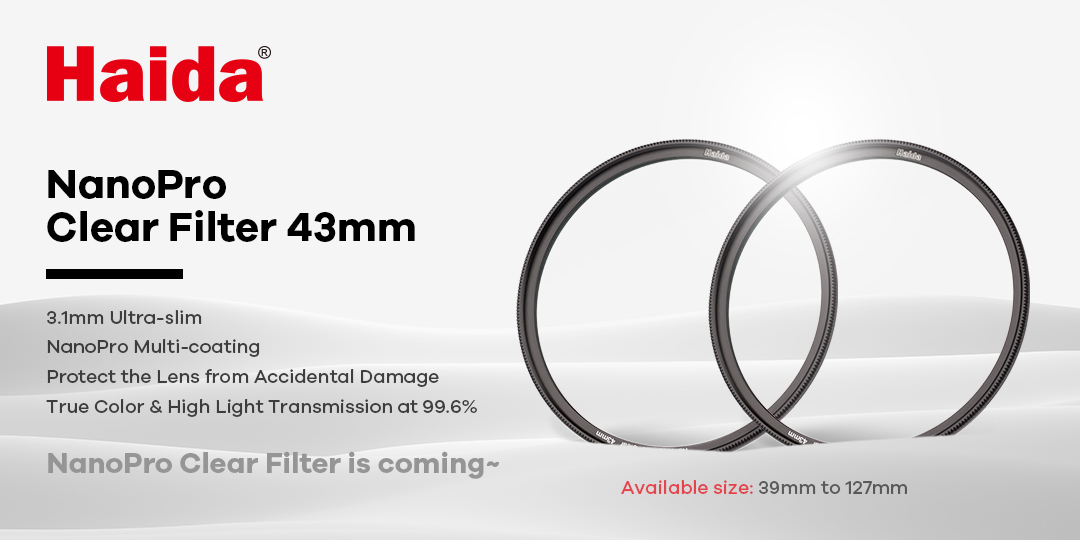 With the premium HD optical glass, Haida NanoPro Clear Filters can effectively protect the lens from accidental damage.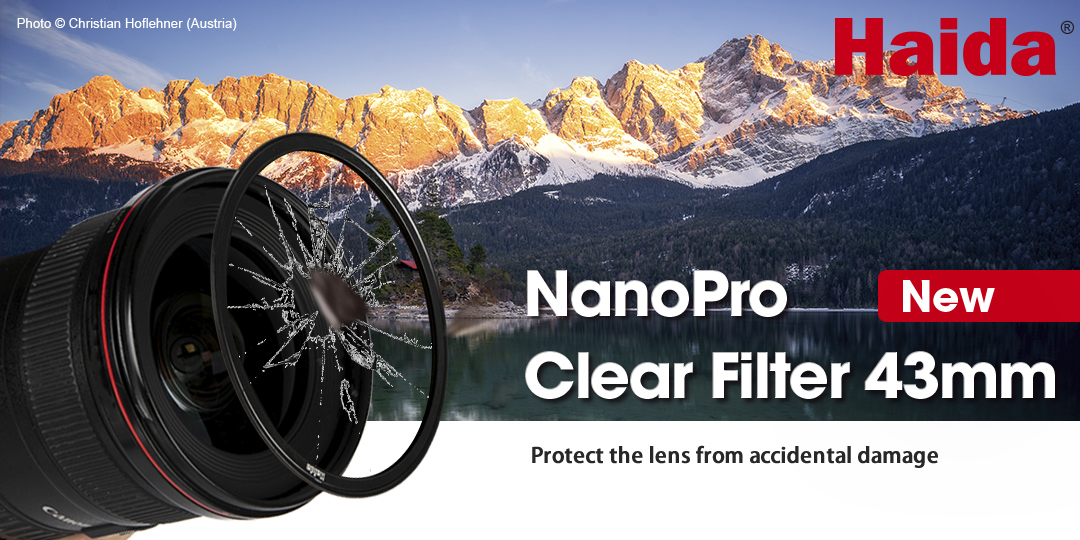 Thanks to NanoPro multi-coating, Haida NanoPro Clear Filter can be water-proof, oil-proof, scratch-proof and skid-proof.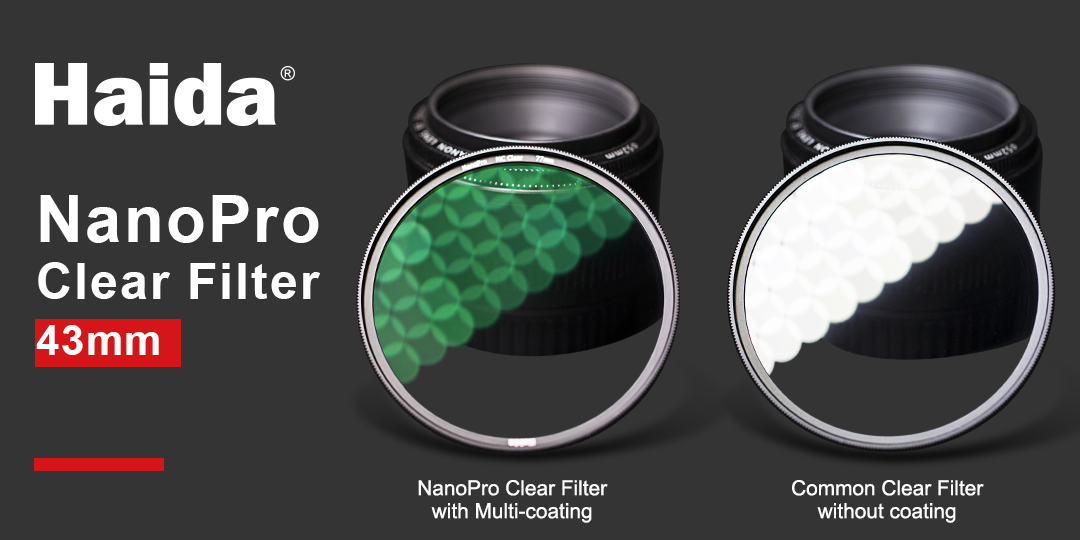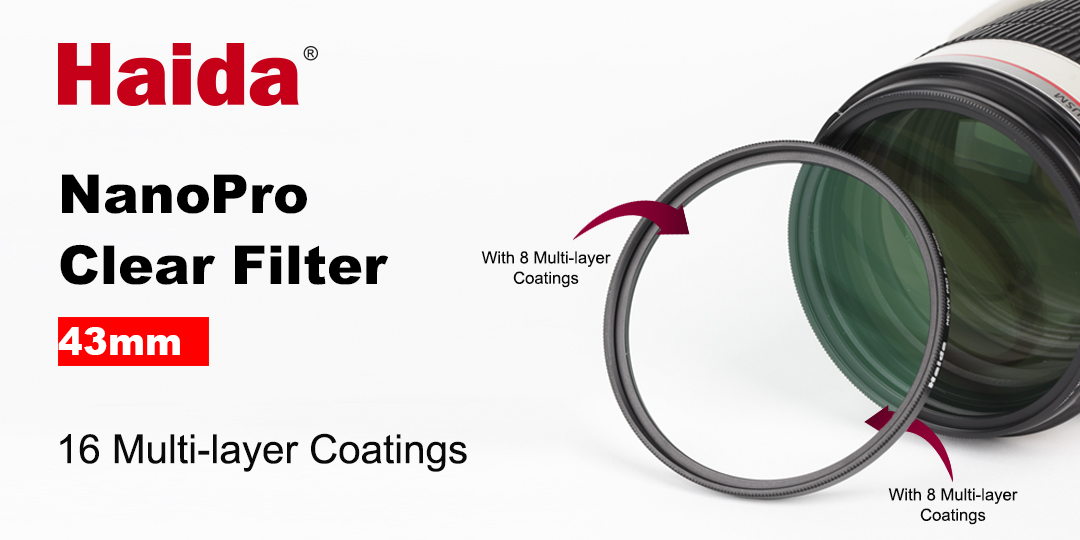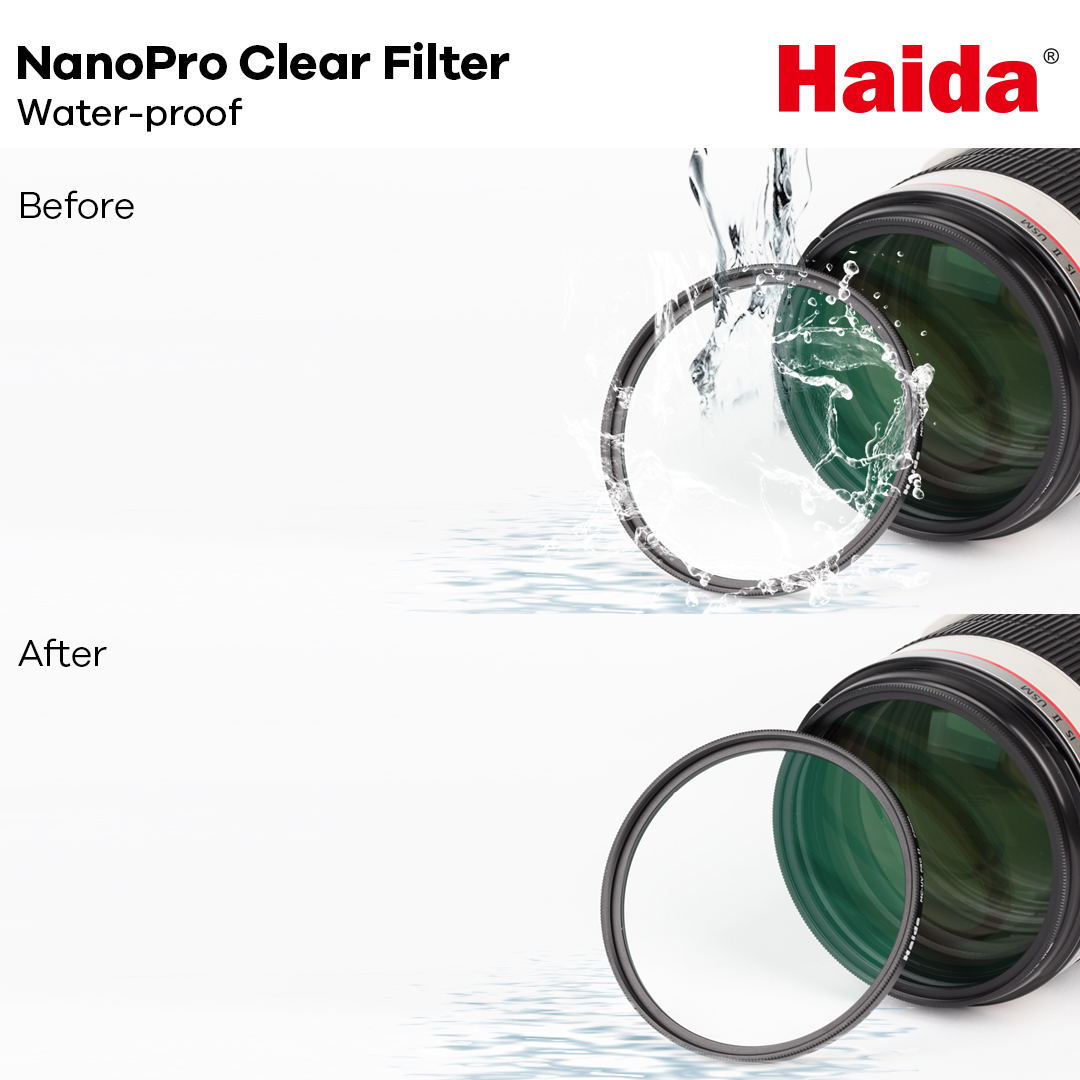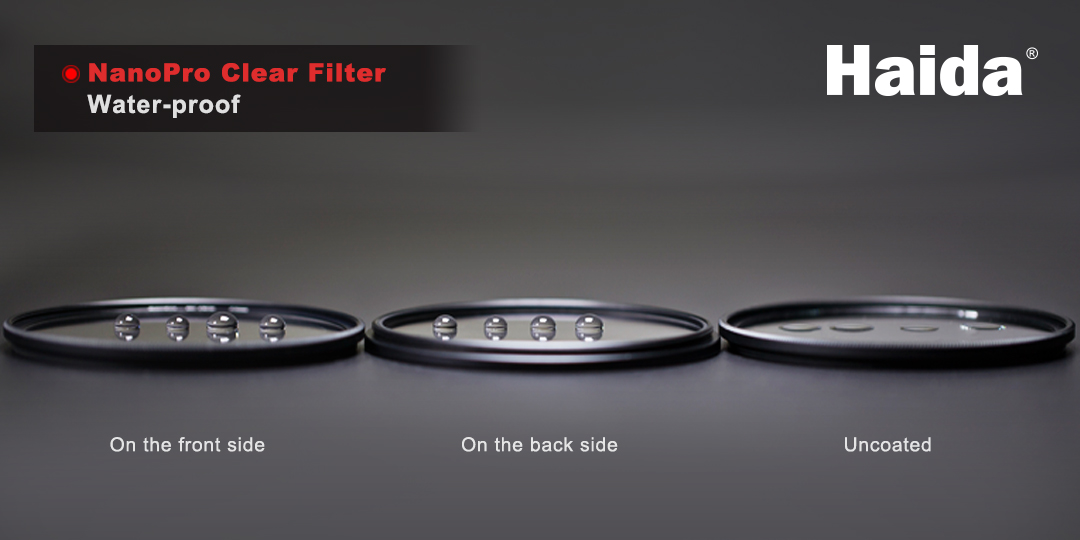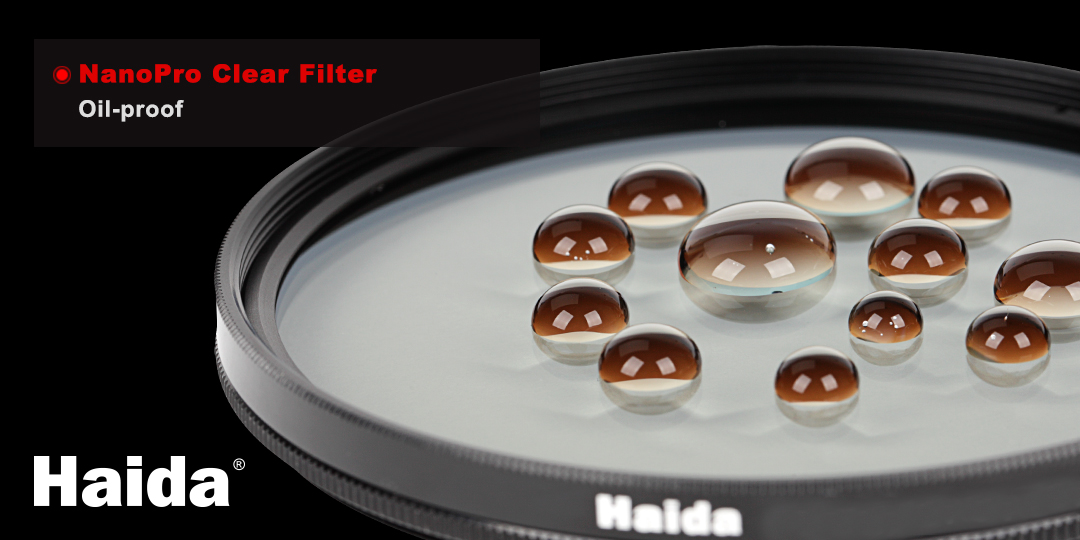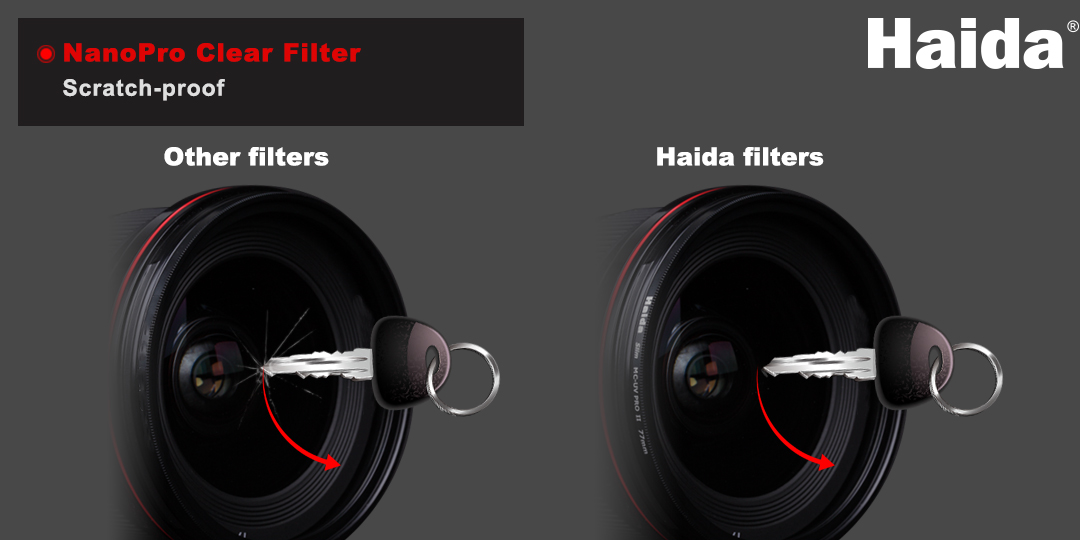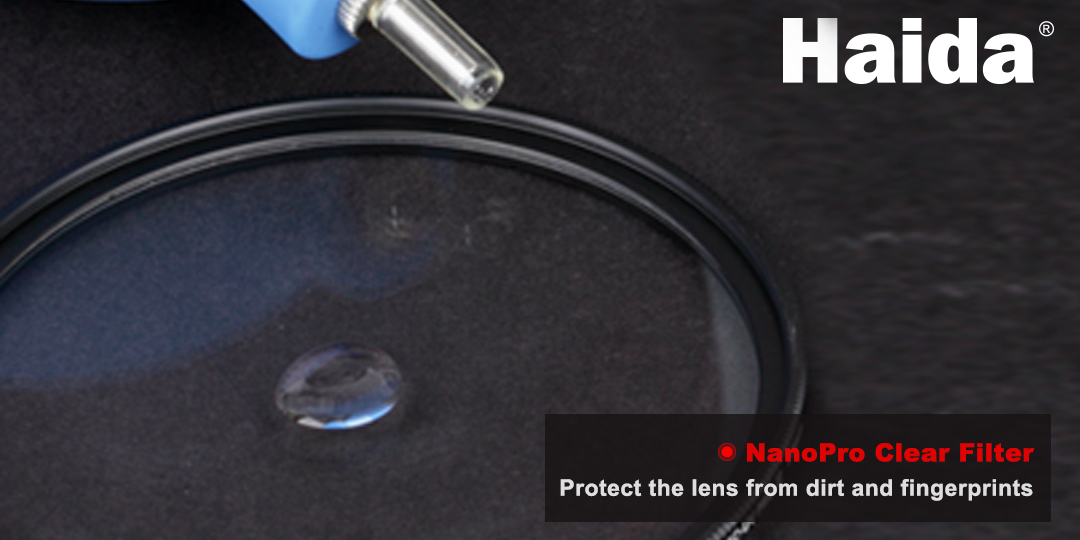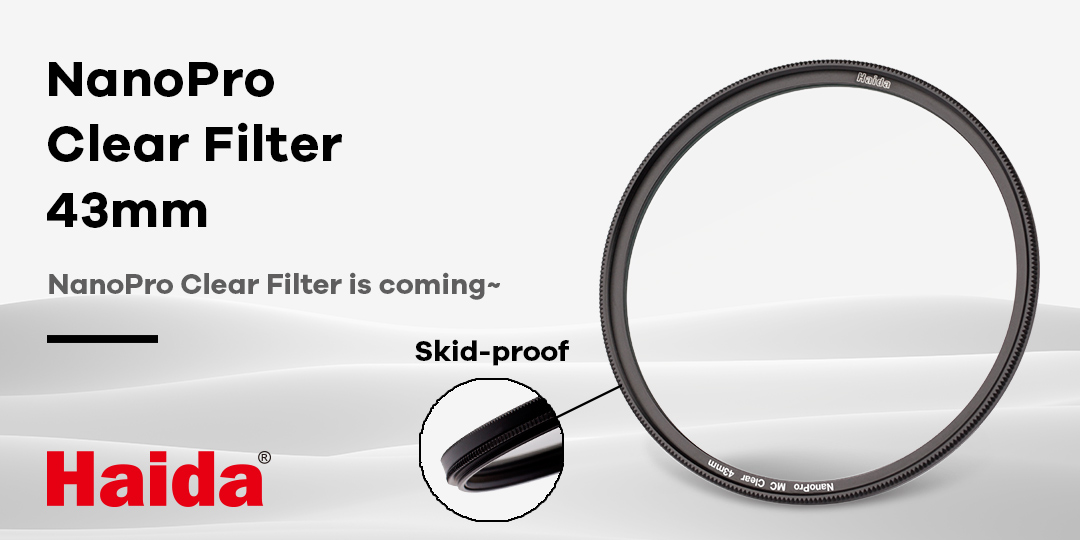 With High light Transmission at 99.6%, Haida NanoPro Clear Filters remain true color image. Haida NanoPro Clear Filters are extremely clear and highly transparent, so you will get a natural and clear photography.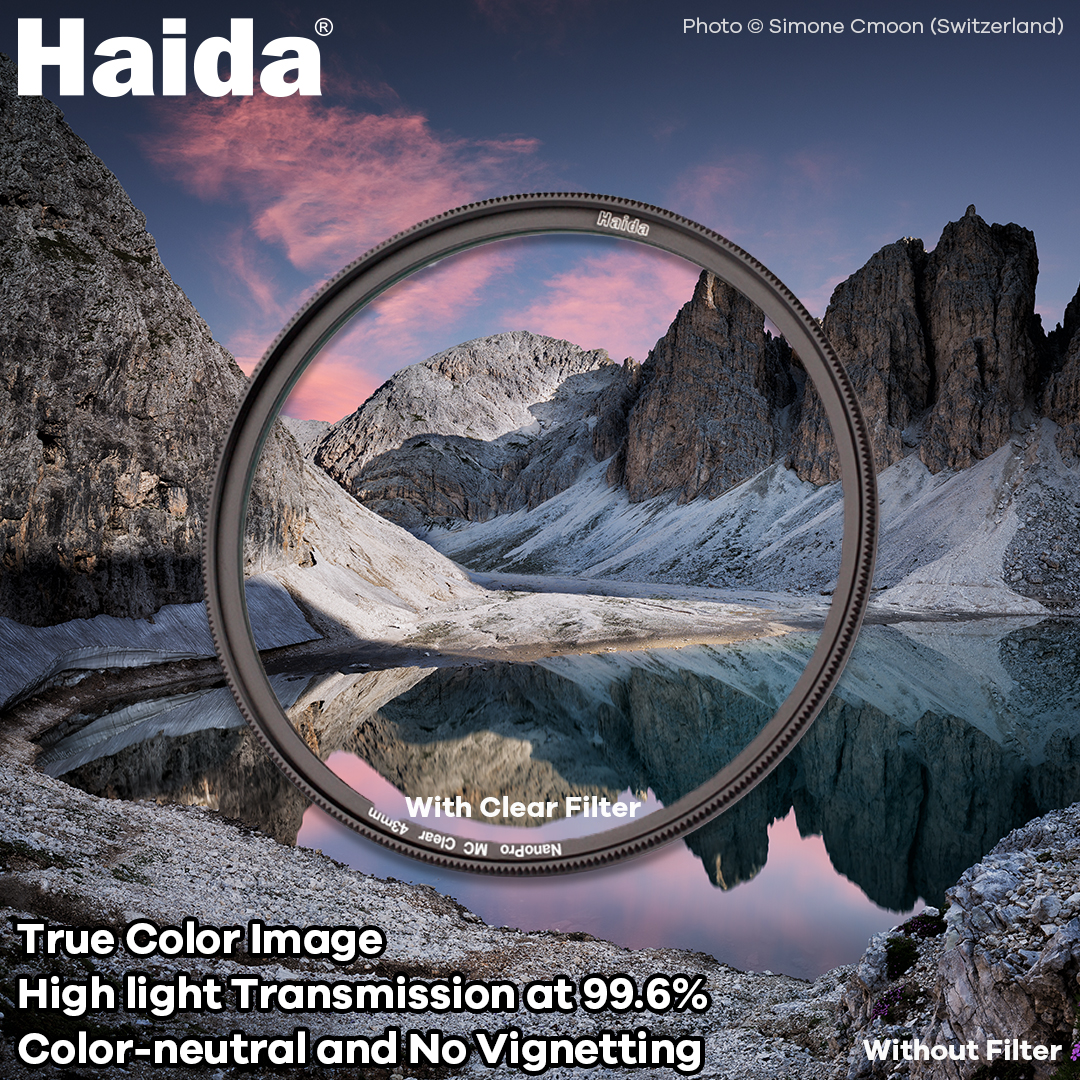 Haida NanoPro Clear Filter for 43mm is on sale now! It is also available in standard screw thread filter sizes from 39mm to 127mm! Please order them from our local distributors in your country: https://haidaphoto.com/en/store.html