Haida Easter Giveaway!
2022 Easter is coming!
What better way to celebrate Easter than with a giveaway?!
Haida and Fotopro prepare wonderful gifts for you!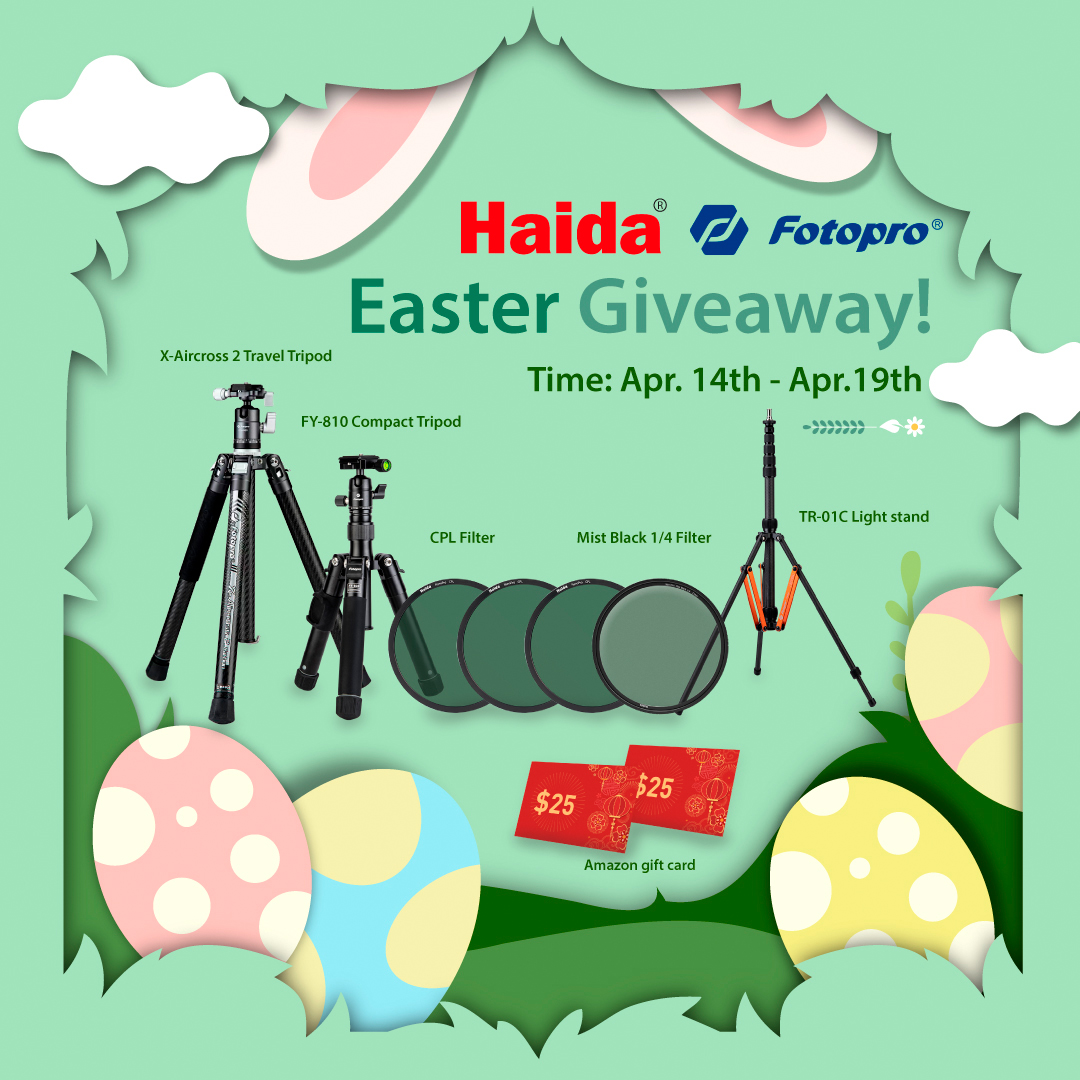 Prizes:
$25 Amazon Gift Card *2

Event Time:
2022.04.14-2022.04.19

How to win the prizes:
Just subscribe Haida's newsletter.
(You can subscribe from https://linktr.ee/haidafilter
or at the bottom of https://haidaphoto.com/en/index.html)

Rules:
We will choose 2 subscribers randomly from all subscribers and email the Amazon Gift Card to the winners.
Winners of the event will be announced on April 29th, 2022.

Terms & Conditions:
1. Haida reserve the right to interpret the giveaway event.
2. Winners shall Email us within 5 days upon the announcement.
3. Prizes will be sent via Email within 10 working days.
We also have Easter Giveaway Events on Instagram, Facebook and Twitter. Welcome to follow and join us!