Haida NanoPro Mist Black 1/4 Filter 43mm for Canon Top Seller Lens!
In September last year, Canon launched a sleek wide-angle prime called Canon RF 2.8 / 16 mm. The lightweight design (only 69.2×40.2mm, 165g) and broad field of view make this lens an enticing option for vlogging and content creation. Therefore, we can believe that this compact and affordable lens will be an essential lens for many shutterbugs.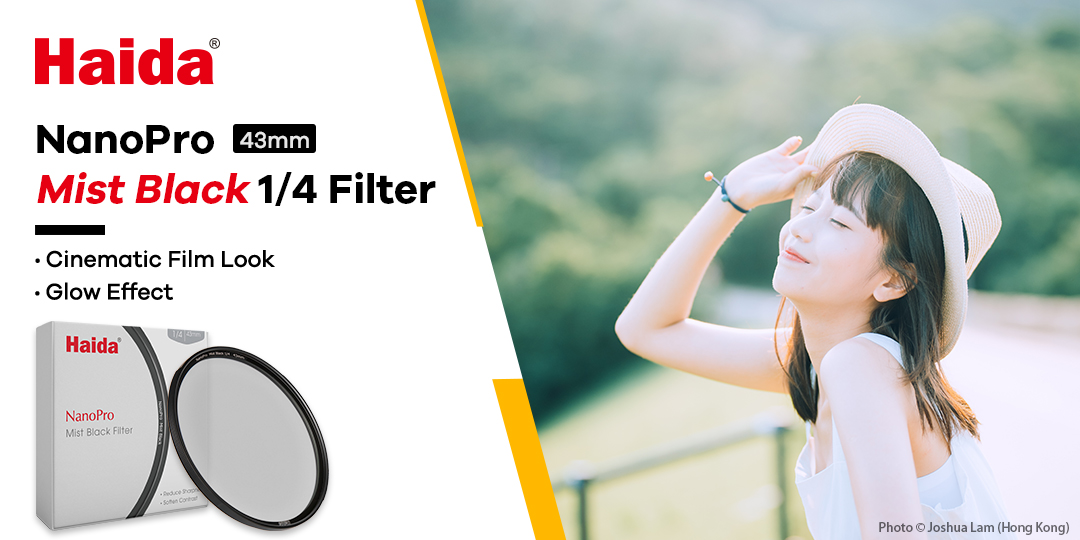 Dedicated to this lens, Haida researched and designed the Haida NanoPro Mist Black 1/4 Filter 43mm Filter! As we all know, mist black filter is perfect for filmmaking and portrait photography by enhancing the cinematic effect. It will play an important role when taking videos or pictures!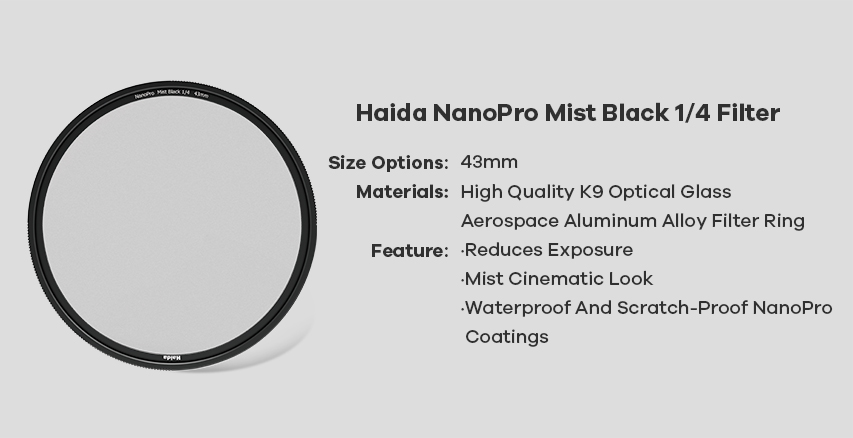 Haida NanoPro Mist Black 1/4 43mm Filter is on sale now and please order from our local distributors in your country!