Haida Picture Appreciation | November
GAZE
"If there were a little more silence, if we all kept quiet...maybe we could understand something."
― Federico Fellini
Canon EOS R5
Canon RF 15-35 F2.8ISL
1.3s | f11 | ISO 100
Haida M10 Filter Holder + Drop-in CPL
Haida Red-Diamond Reverse GND 0.9
---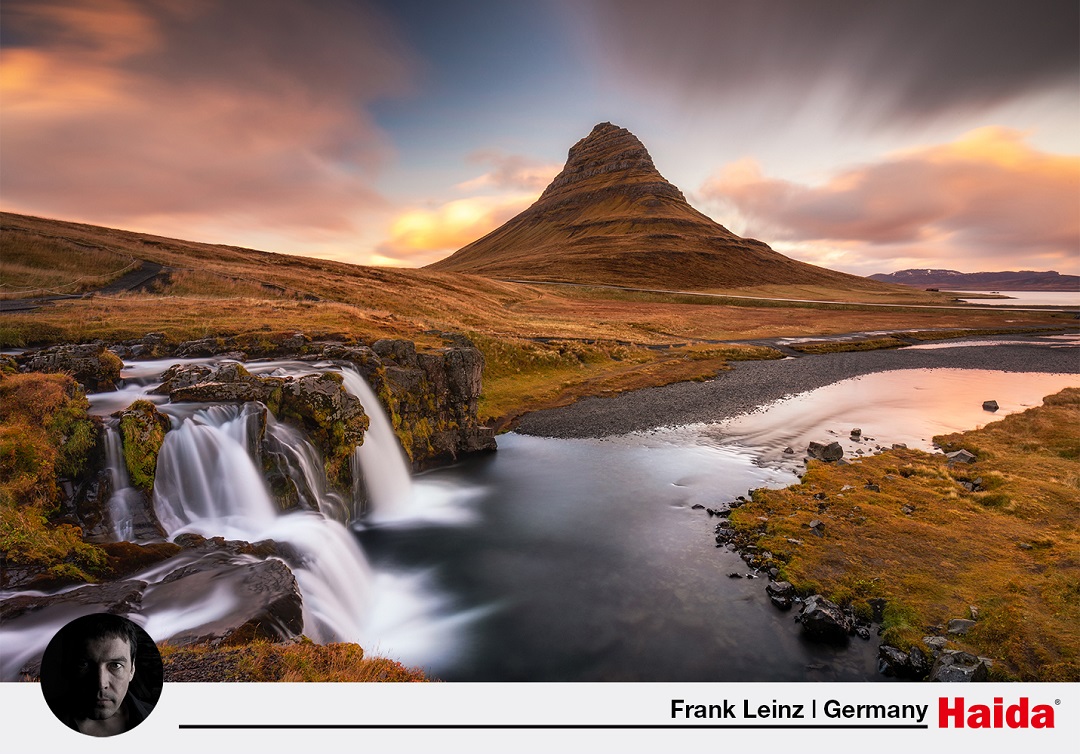 Golden October
Kirkjufell | Iceland
Mount Kirkjufell is a 463 meter high peak on the Snæfellsnesnes peninsula in western Iceland. It is known as the most beautiful mountain in Iceland and one of the most photographed landmarks. It stands lofty above the fishing village of Grundarfjörður, where around 900 people live. Kirkjufell has been listed as one of the ten most beautiful mountains in the world and when you get there you immediately know why. Its shape with the narrow tip make it very unique and fascinating. The mountain itself creates a small peninsula that shapes the village and makes the view from the village epic. In Iceland there is a short but very beautiful colorful autumn time, which makes the country look golden. That together with the golden sky made me take this long exposure.
Canon EOS 5D Mark IV
EF 16-35mm f/4L IS USM
16 mm | 136s | f16 | ISO 100
Haida Red-Diamond Medium ND 0.9 Filter
---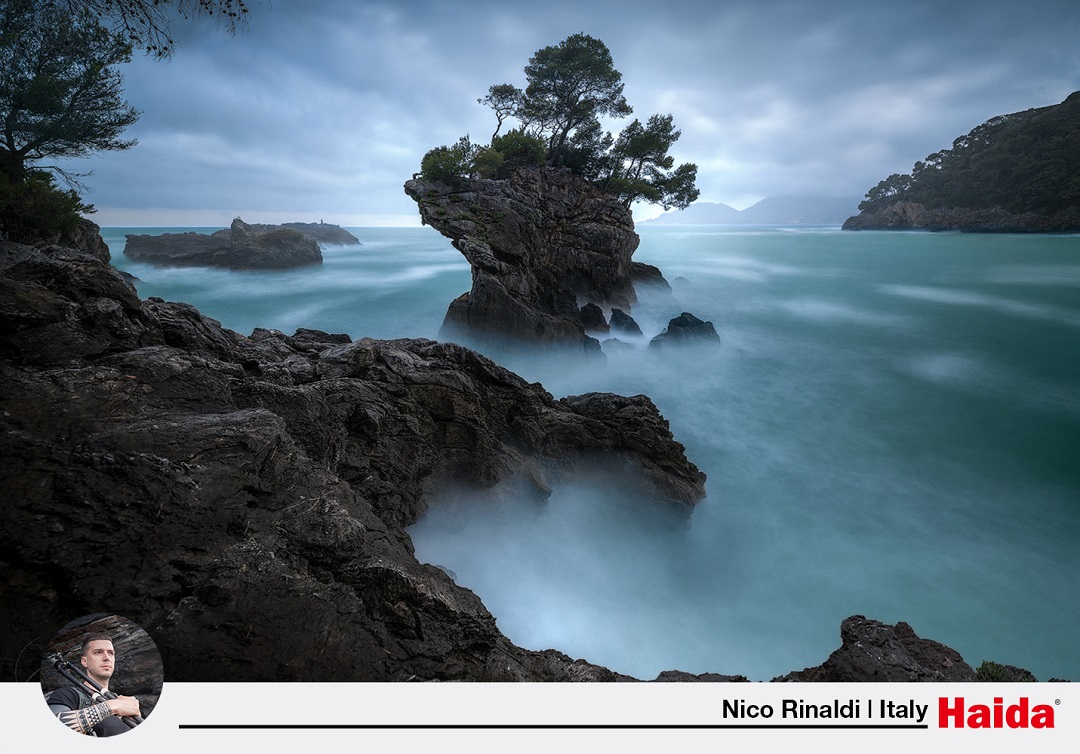 Poseidon Garden
An ancient rock, a hidden wonder, in a place where the sea dominates the landscape..
In this area between sharp cliffs and the sea, nature creates a kind of hidden garden, I like to think and dream that this is the garden of the mythical king of the seas Poseidon.
Nikon d850
Sigma art 14-24mm F2.8
14mm | 35s | f13 | ISO 100
Haida M15 Filter Holder + Magnetic CPL
Haida Red-Diamond ND 1.8 Filter
---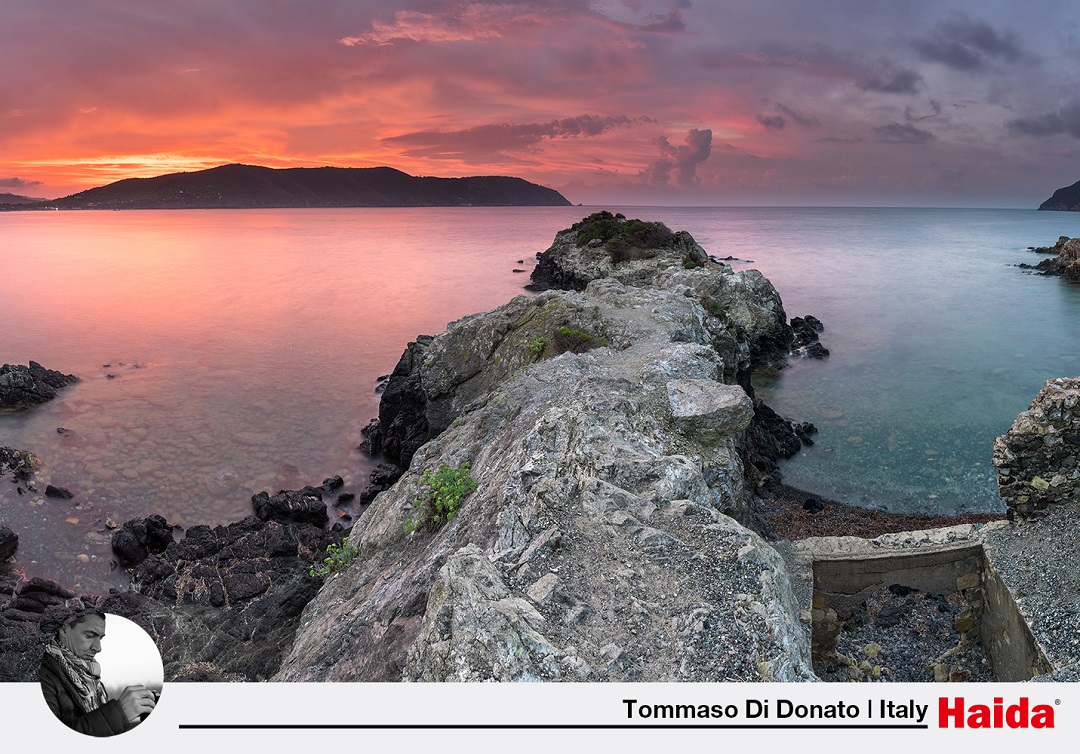 There are places that you never get used to, even after the 7th workshop. For me, one if these places is Elba Island.
I went there in October, and I decided to spend the first sunrise in a spot that never gave me the colors I expected. This time, my perseverance has been rewarded!
The final image is composed by 5 shots merged together. I used Haida Red Diamond GND0.9 hard filter, to equalize the strong luminosity difference between the ground/water and the fiery sky.
Sony A7RIII
Laowa 15mm f/2
5s | f11 | ISO 100
Haida Red-Diamond Hard GND 0.9 Filter
---
An incredible sunrise in Laguna Amarga, Torres del Paine National Park, Chile. Lenticular clouds settle on the Paine massif and in particular on the towers. In the foreground is the salt on the shore of the lagoon.
To contrast the blue of the sky with the pink of the clouds, I used a CPL filter and to give the clouds a bit more dynamism I used an ND 1.8 filter.
15mm | 113s | f16 | ISO 100
Haida M15 Filter Holder + Magnetic CPL
Haida Red-Diamond ND 1.8 Filter
---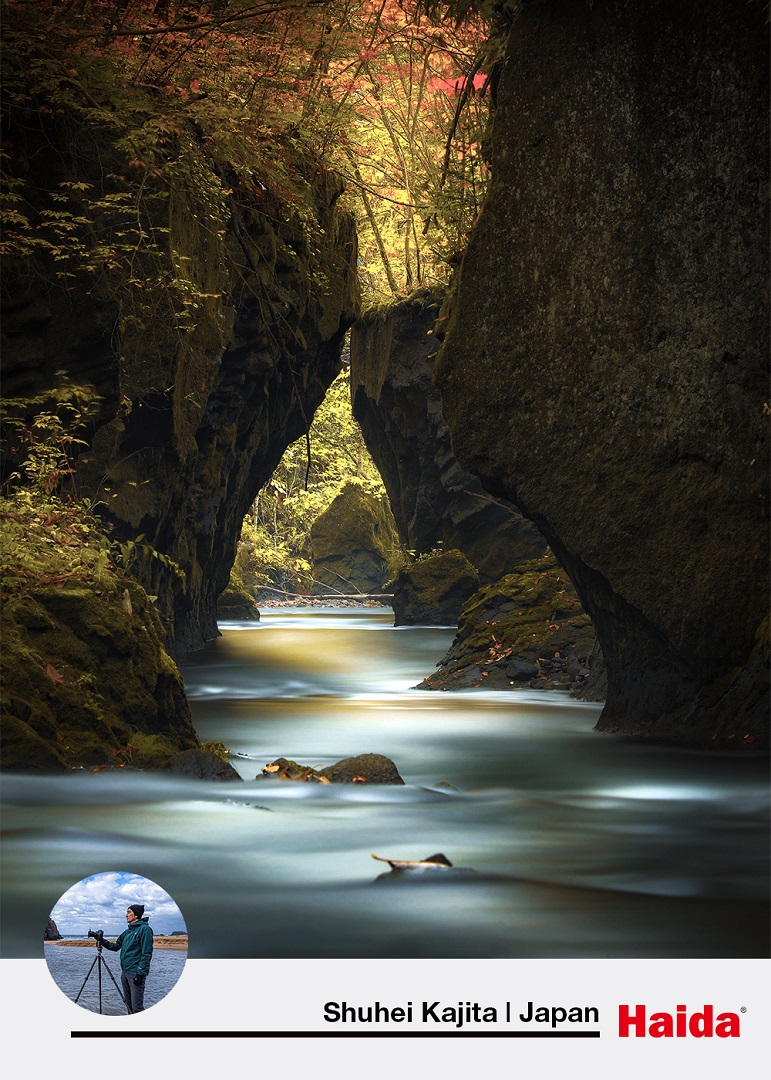 This photo was taken at Tarumae Gallow in Hokkaido.
A mysterious place, a waterway that has been eroded for tens of thousands of years.
It is set to SS180 "to express the smoothness of water.
Canon EOS 5Dmk4
EF16-35 f2.8L Ⅱ USM
16mm | 180s | f16 | ISO 100
Haida Filter Holder + Drop-in CPL
Haida Red-Diamond ND 1.8 Filter
Haida Red-Diamond Soft GND 1.2 Filter