New Generation of M10 Filter Holder And Drop-in Filters!

Our M10 Filter Holder always gains high reputation from our customers since it launched. To bring better experience for our customers, we succeed in launching the new generation of M10 Filter Holder today! M10-II Filter Holder and Drop-in Filters!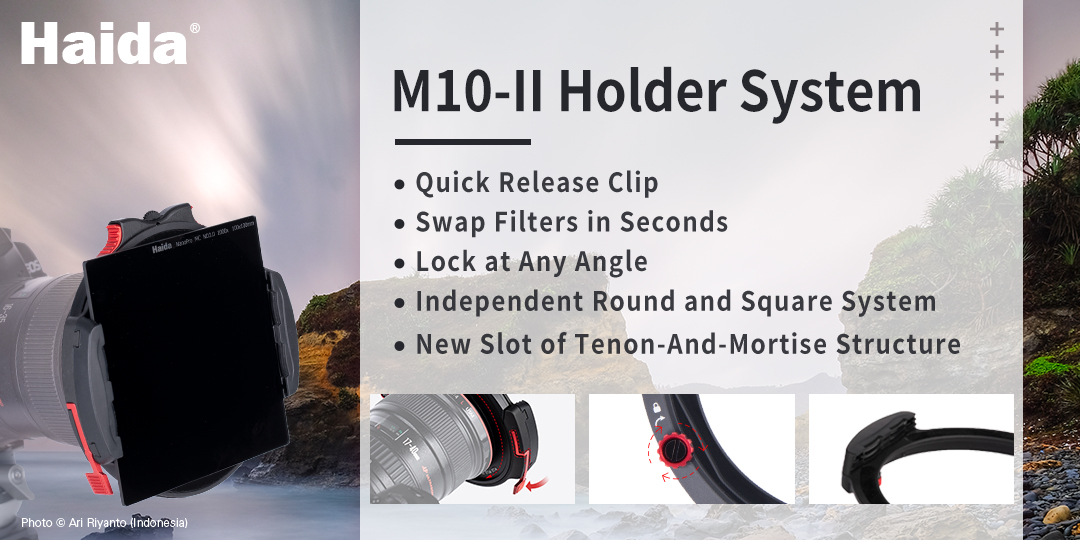 Let's explore what are the changes between M10-II and M10~
Firstly, M10-II adopts independent round and square system which will decrease vignetting greatly. With it, you can only use round system or square system according to your needs and the installations are rather easy.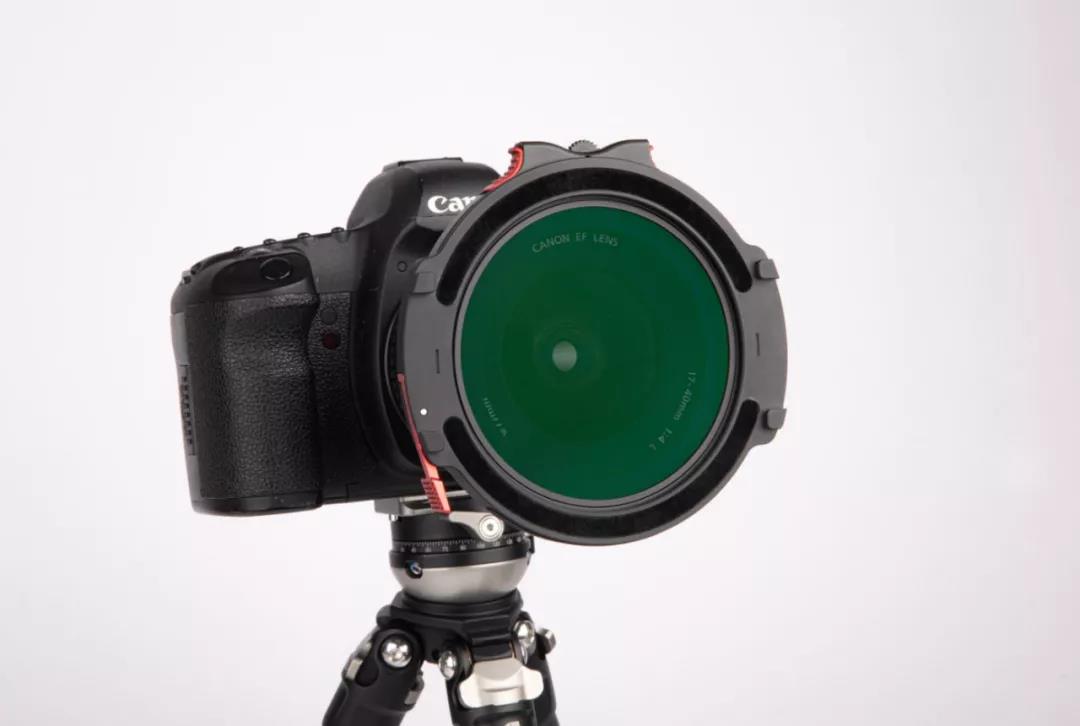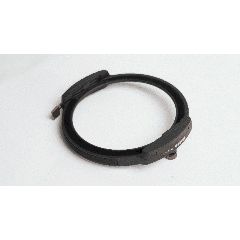 Secondly, we change the Snap Locking Design into Press Design to help you save time in taking pictures.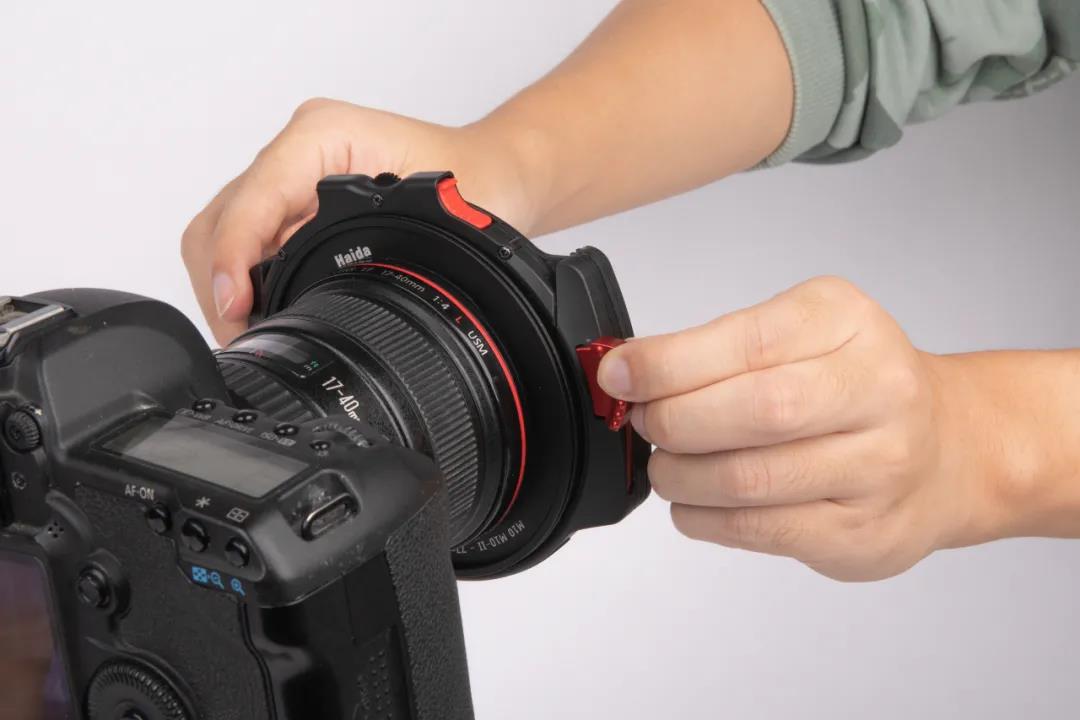 M10 Filter Holder Snap Locking Design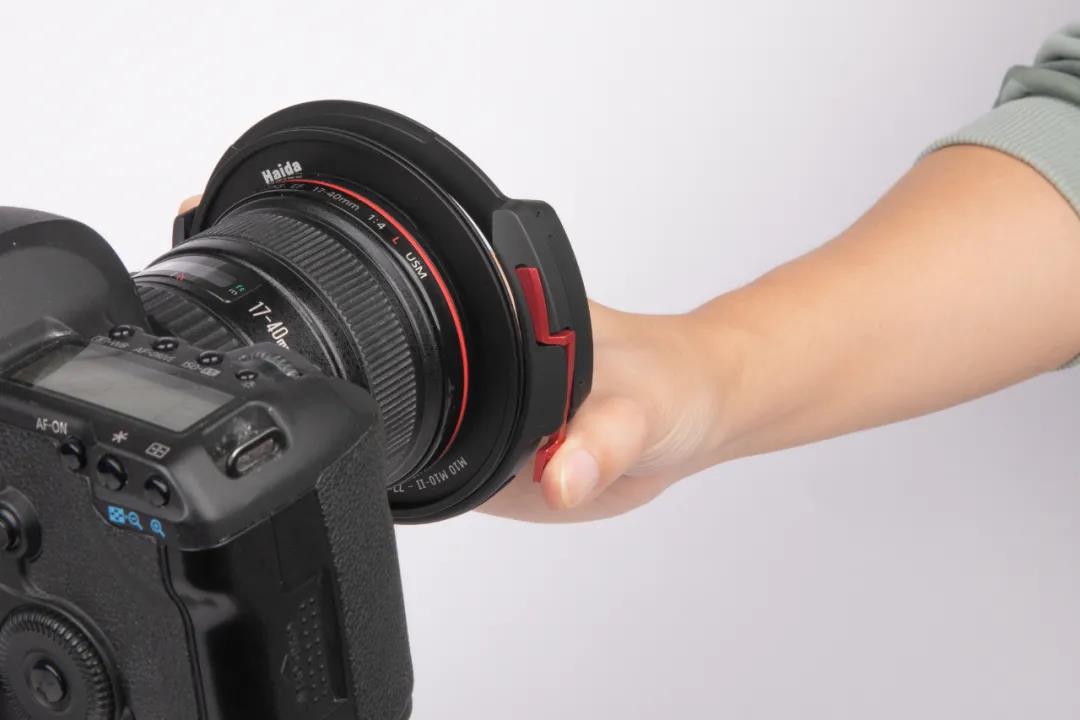 M10-II Filter Holder Press Design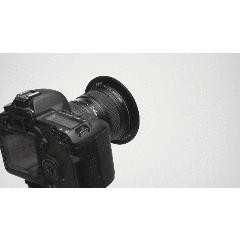 We also made non-slip design to let you operate easily in all conditions~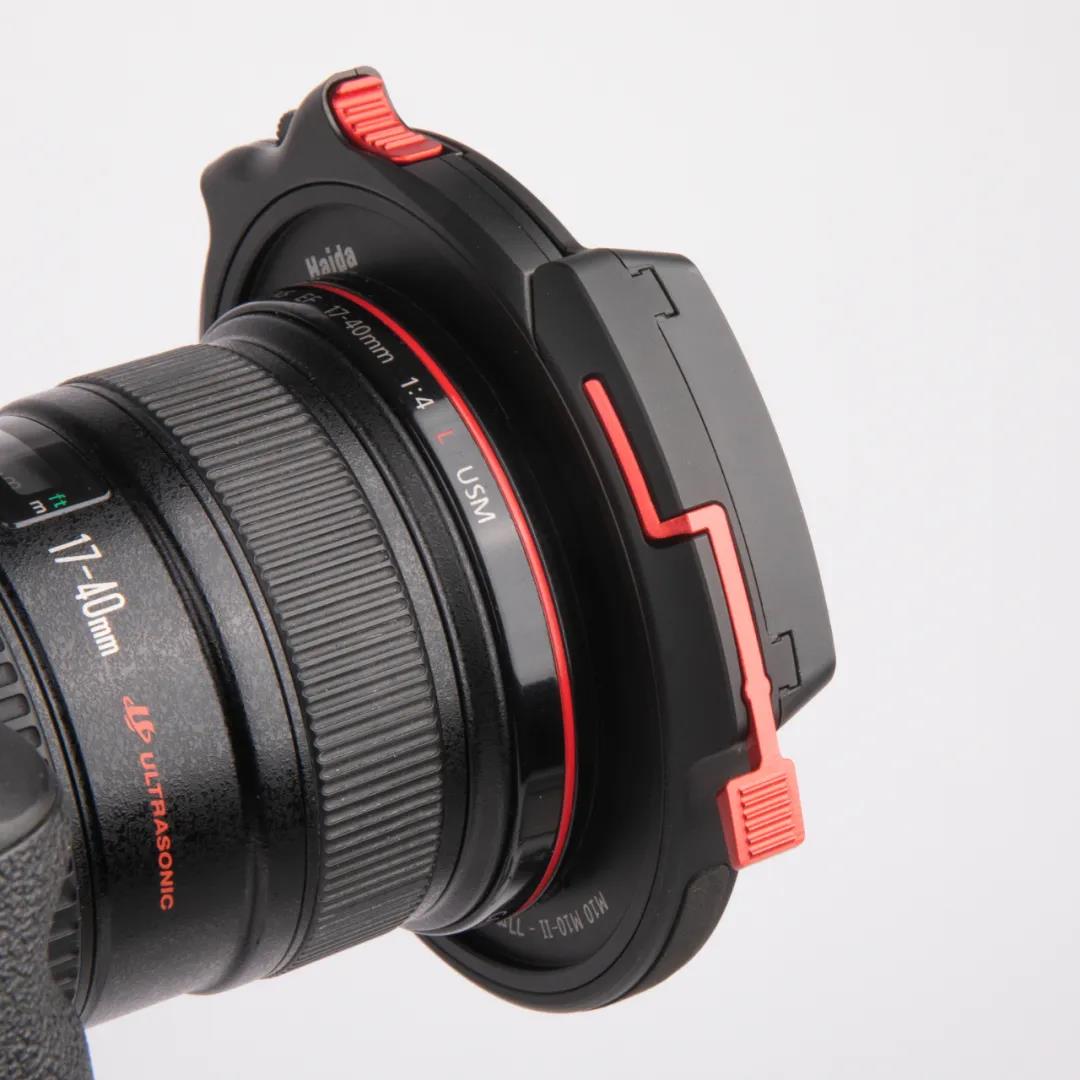 Thirdly, M10 Filter Holder can be rotated in 360°for adjusting composition of pictures. But sometimes, we may touch the holder in mistake then the angle of picture will move. To solve this problem, we added a red knob to fix the holder.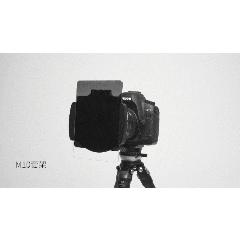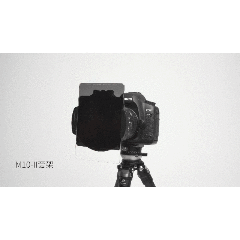 At last, our M10-II are all made of aerospace aluminum which is outstanding in texture and quality. But a disadvantage of aluminum is its weight, so M10-II is heavier than M10 Filter Holder. If you want a lighter holder, then M10 Filter Holder is more suitable for you because the light ABS material.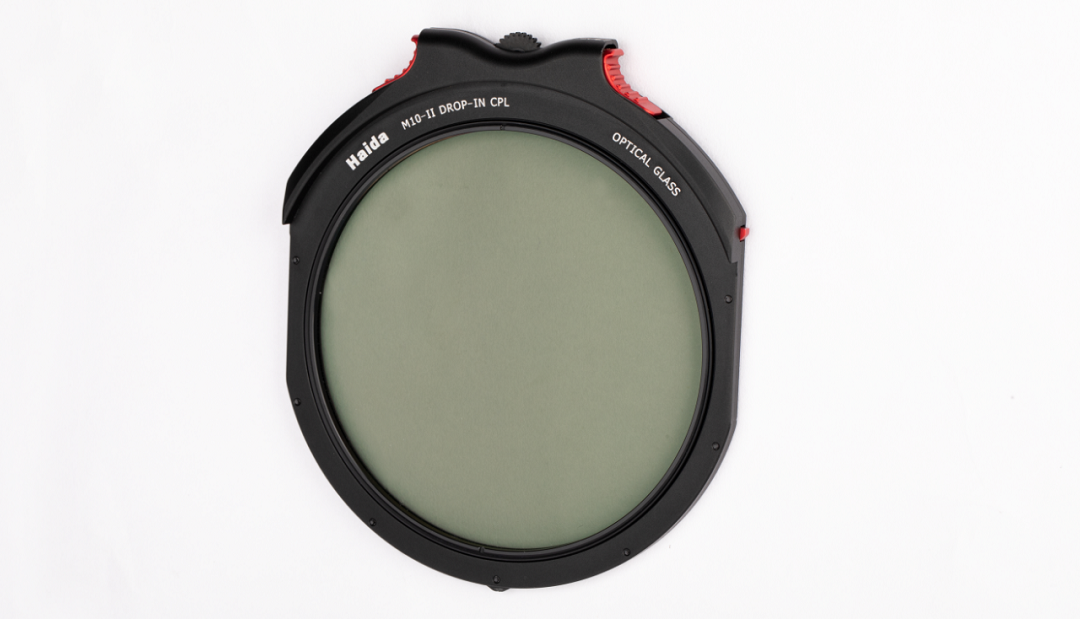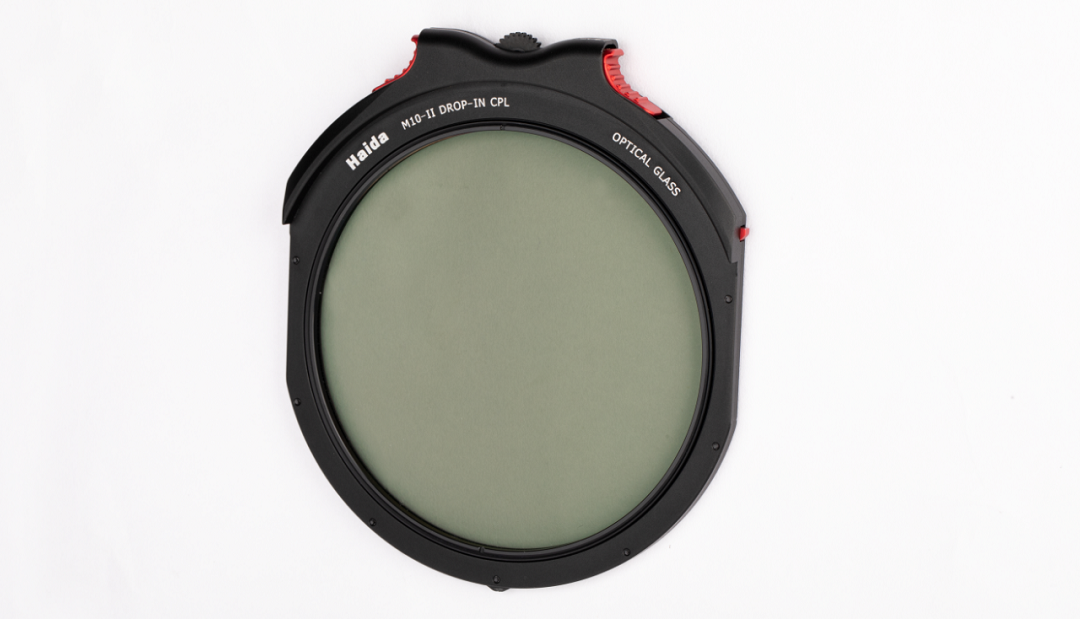 To match the changes of M10-II Filter Holder, the drop-in filters are also in brand-new. Now, M10-II Filter Holder, Drop-in Filters and M10-II Filter Holder Kit are under pre-sale now and please order from our local distributors in your country!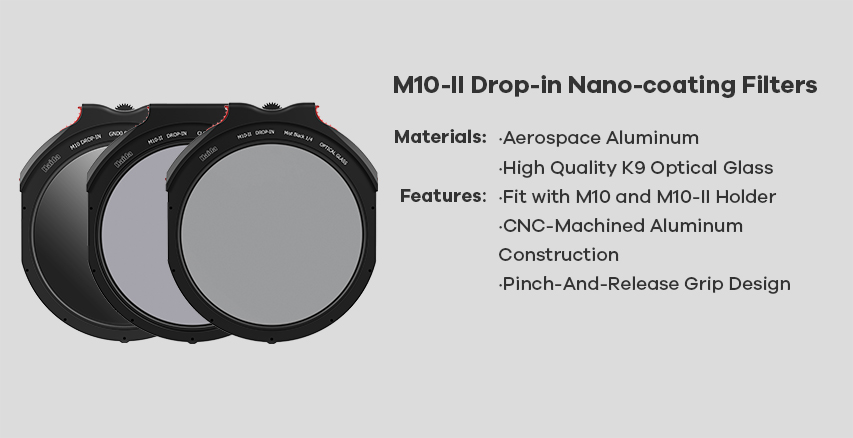 Let's check more details in the video below~