Haida Picture Appreciation | September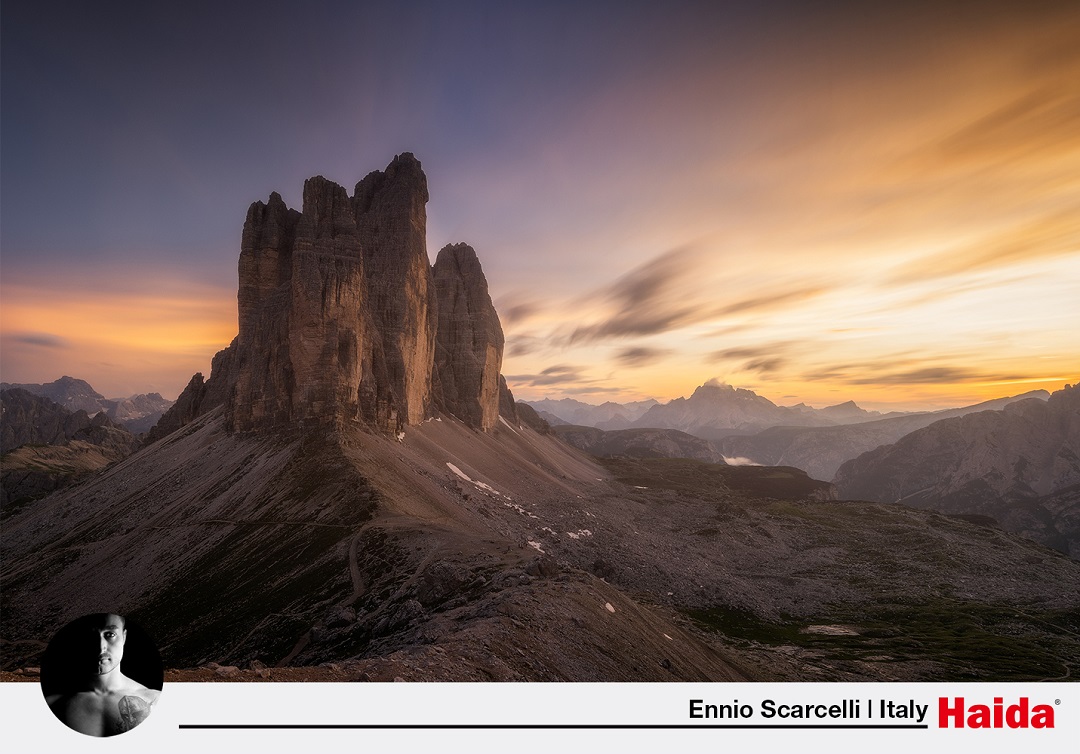 This photo was taken during a sunset, in one of the most beautiful and known places in the world, the Tre Cime di Lavaredo, a unesco world heritage site. After a long rainy day, I was rewarding with this magnificent scene and colors.
Nikon Corporation
Nikon Z7
14mm | 78s | f16 | ISO 64
Haida Red-Diamond Soft GND 3.0 Filter
---
Red Earth
Rising from seemingly nowhere in the deep centre of Australia, Uluru is one of the world's greatest natural wonders. A real mystic and interesting place in the middle of nowhere.
Going on the road trip to the Red Centre of Australia in January - the middle of summer - seemed like the craziest idea.
Nikon D850
Nikkor 14-24mm
14mm| 10s | f16 | ISO 31
Haida M15 Filter Holder
Haida Red-Diamond Soft GND 0.9 Filter
---
Summer-Night's
"Summer-nights"~ I'm going to go all British on you now & talk about the weather, it's our favourite topic, we are never happy, it's either too hot or too cold, moaning is our second favourite topic. Have to say this year has probably been the driest & hottest summer I've known in a long time & that's saying something for Scotland, there's a reason we have so much "greenery". It quite amuses me my Mum in England is complaining its like winter. This image is a new gem of a location close to my home, a big area with waterfalls & woodland ..Imagine the aurora &/or Milkyway here ...just a little bit excited. Hope you've all had a great day guys & the weather has been kind?
Canon 5D Mark IV
Canon 16-35mm F2.8 (ii) USM
16mm | 1/5s | f11 | ISO 100
Haida M10 Filter Holder + Drop-in CPL
---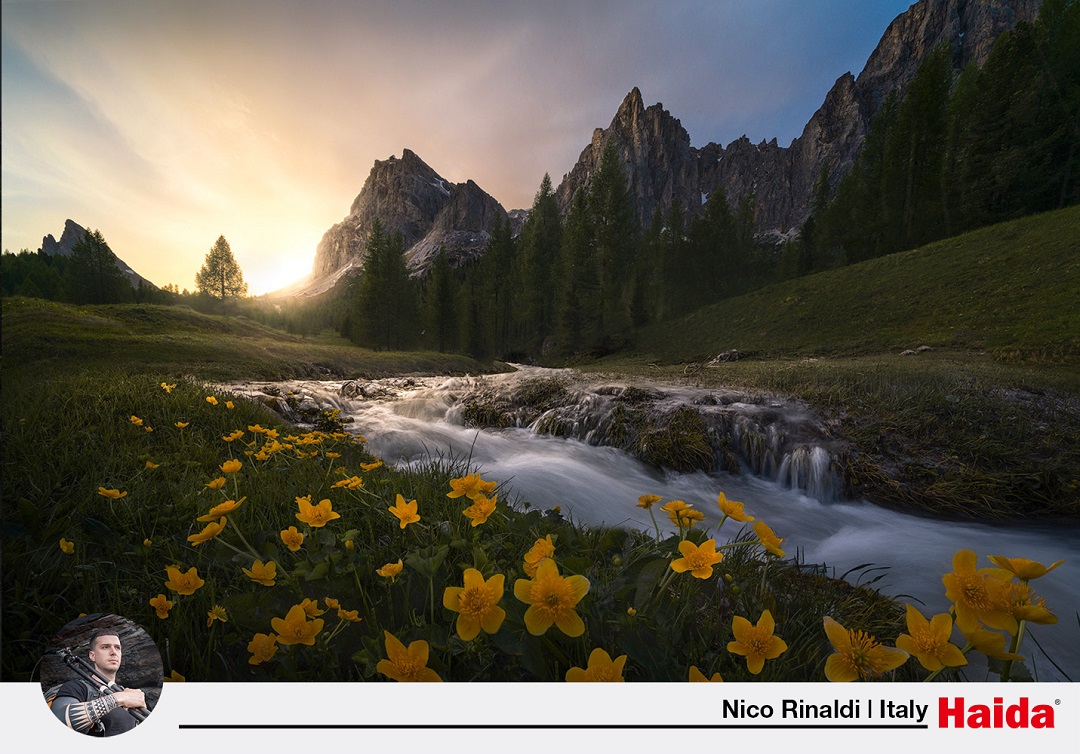 Enchanted valley.... The spring is an explosion of natural beauty!! Today i want to show you this photo, i have passed so many times in this place... But only the beauty of these marsh flowers has given me the desire to photograph!
Nikon d850
Sigma art 14-24mm F2.8
14mm | 1/8s | f10 | ISO 100
Haida M15 Filter Holder
Haida Red-Diamond ND 1.2 Filter
---
Signs of Early Autumn
Moody moment on a small ryefield in the middle of forest. Cold morning and fog creates dreamlike scenery and soft light of sunrise filters thru canopy. End of august has some promise of closing autumn; nighttime temperatures can be below zero and natures is slowly turning from green to bright autumn colors.
Canon 5DMk4
Cano 24-70@70mm
70mm | 1/80s| f11 | ISO 100
Haida M10 Filter Holder + Drop-in CPL
Haida Red-Diamond Soft GND 0.9 Filter
---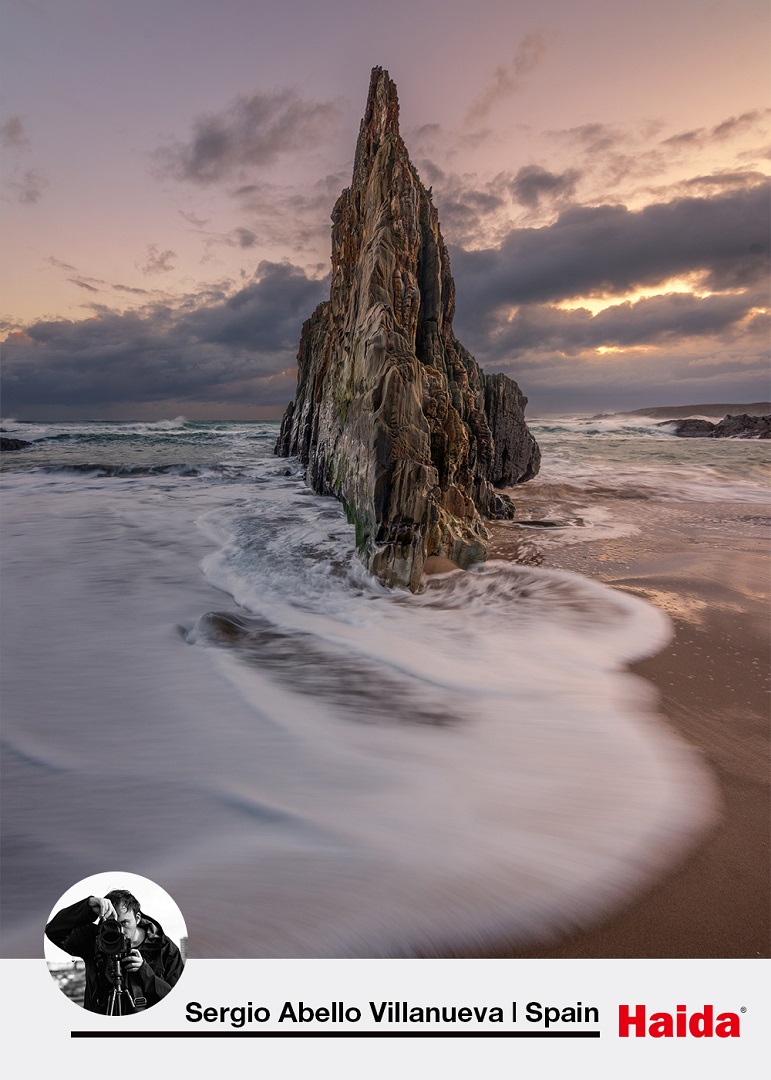 This photograph was taken on the beach of La Mexota (Asturias) SPAIN.
This beach requires a previous study of the conditions, the tide must be at medium height and the coefficient must be high so that when the waves pass the stone in the shape of an arrow they have enough return to be able to register their movement in a long exposition.
After verifying this, once on the beach we must count the time it takes to make this route and that will be the exposure time that we will use with the help of our neutral density filters.
Also in my case, I have used a graduated neutral density filter to compensate for the difference in brightness between parts of the image.
It only remains to wait and shoot at the right moment until the expected result is obtained. Best lights!!!
Nikon z6 II
Nikon 14-24 f2'8
14mm | 1/5s | f10 | ISO 100
Haida Red-Diamond ND 1.8 Filter
Haida Red-Diamond Soft GND 0.9 Filter