Haida Mist Black VND Filter is Coming!
How can we use a large aperture in pictures while taking portraits with mist black filters? It is a question from most photographers and they put forward a need that combining mist black filter and ND filter, today we've made it!
Here is Haida Mist Black VND Filter! It is a 2 to 1 filter which allows you to use a large aperture under harsh light and creates a cinematic video!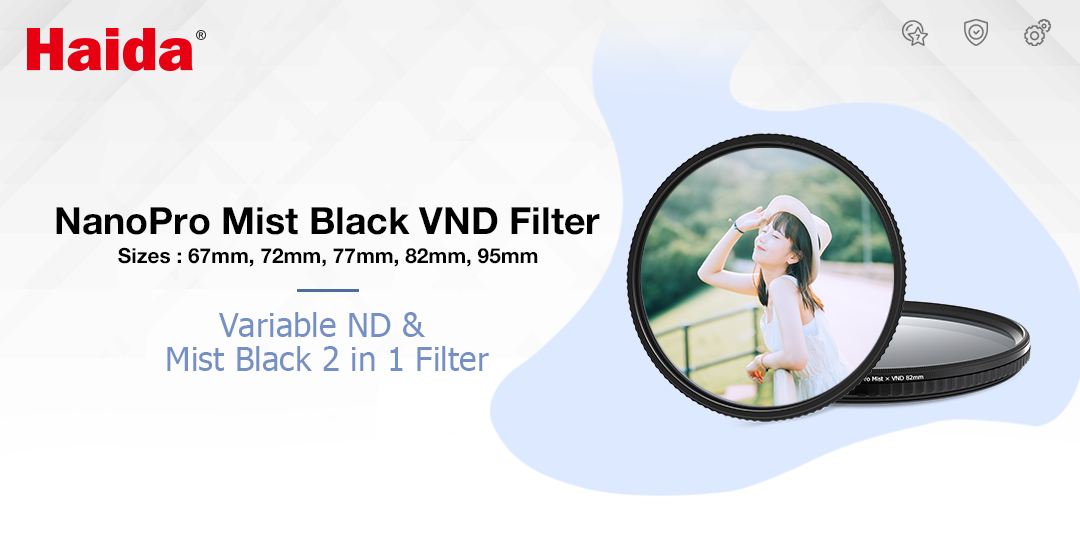 Haida NanoPro Mist Black Variable ND offers 1.5 to 5 stops that incorporate a 1/8 layer of mist coating. The filter darkens the entire image, allowing you to photograph with a wider aperture or slower shutter speed than usually possible to reduce the depth of field or extend shutter speeds to increase image blur.

In addition, compared with the two filters of mist black and ND, this new filter is not only light to carry but also performs well in dark angle control.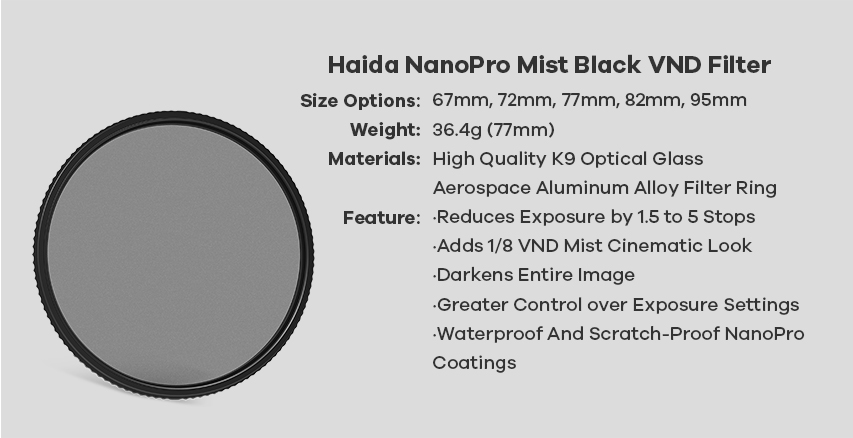 Haida NanoPro Mist Black VND Filter is on sale now and learns more details from our distributors!
---
The Last Day to Win The Prizes!!!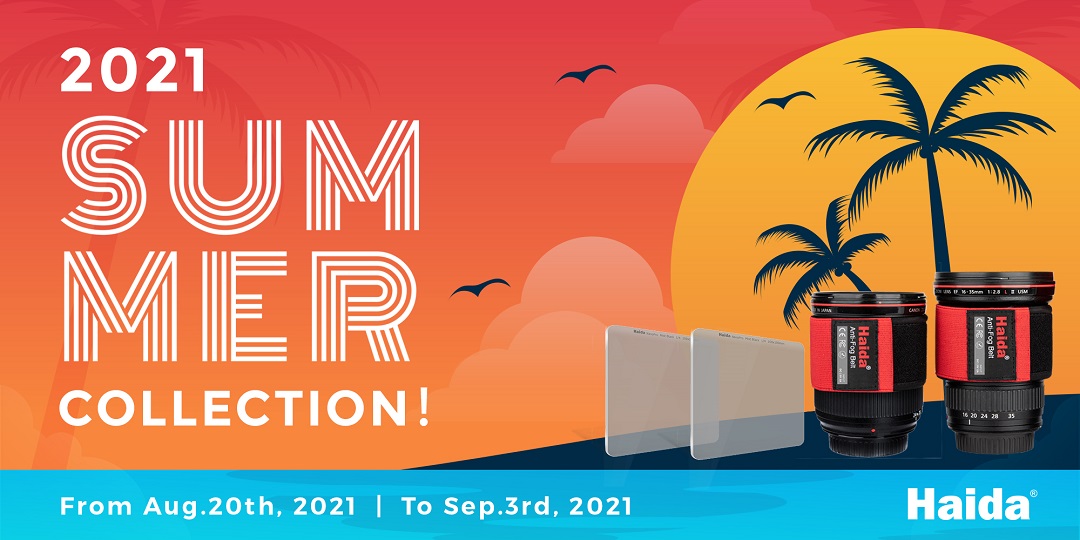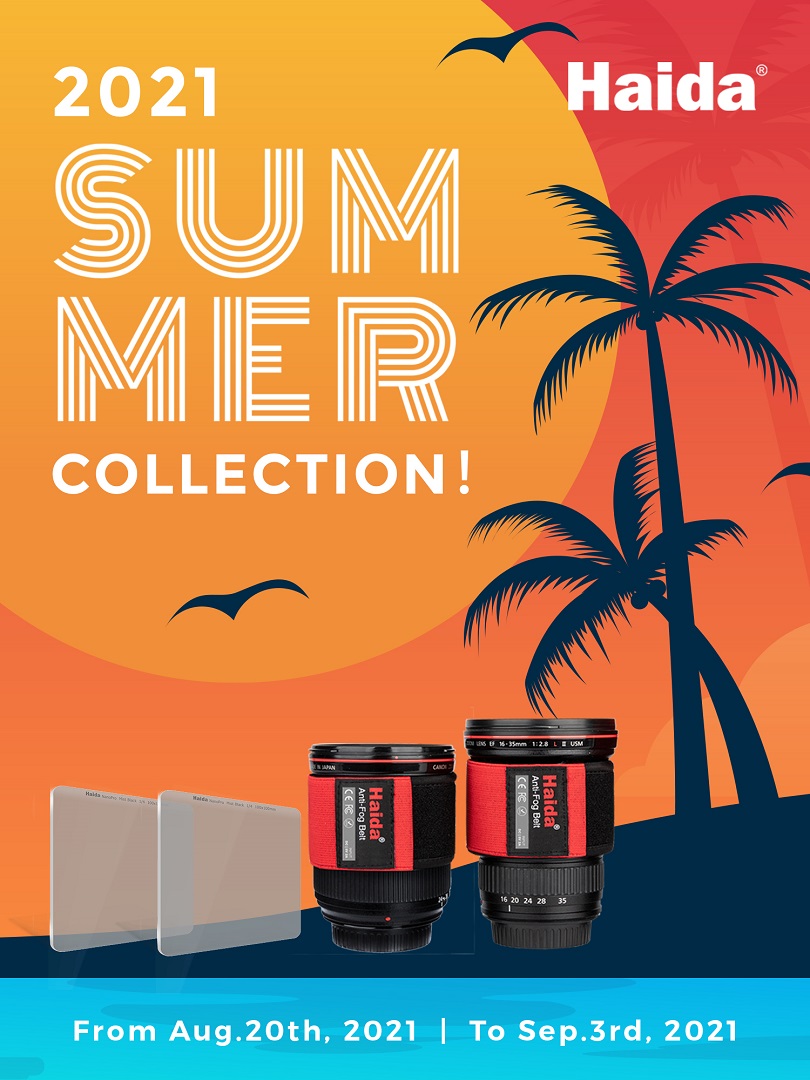 ---
Here are the extraordinary works

from our 2021 Summer Photo Contest participants!
Please vote for the picture which is the best one
in your mind via the link below!
The vote time will end on Sep.10th!
https://forms.gle/UXdTmboHYvQeD2NAA