Haida Picture Appreciation | June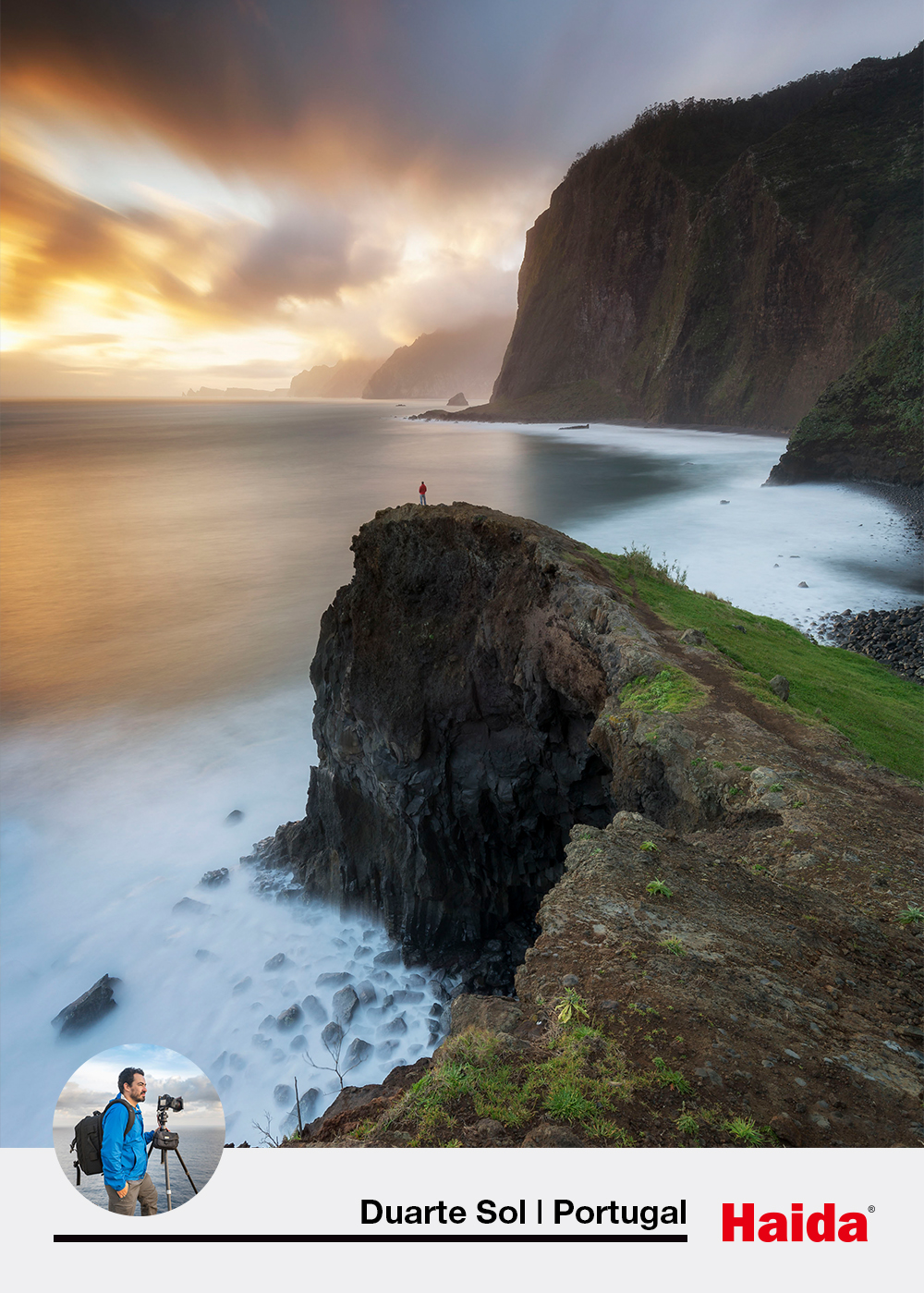 As an islander, I have a particular story with the sea because after all we live surrounded by it!


Madeira Island is full of great places to shoot that range from the mountains to the sea. Even though I love to shoot landscapes I think I have a special place in my heart for seascapes.

As I said before I'm an absolute fan of seascape photography and I try to do it as much as possible.

Even though I had tried the sunset for 3 days in a row I was having a hard time with the weather so after checking the weather forecast I realized that the wind was strong and with the direction, I wanted so I chose the Miradouro do Guindaste for that sunrise session. I put myself in the picture (using a remote shutter) to be able to show viewers the sense of the scale of this particular location and had the good fortune of a bit of color in the sky making the shot even more powerful.

This was one of the shots I most liked from that day.

Canon 5D Mark IV
Canon 16-35 F4ISL

19mm | 80s | f10 | ISO 100

Haida M10 Filter Holder + Drop-in CPL
Haida Red-Diamond ND 1.2 Filter
Haida Red-Diamond Soft GND 1.2 Filter
---
Bartın Inkumu Beach, one of the stops of my 5200 km photography tour, was very enjoyable on this long exhausting journey, this place was very beautiful and I didn't know what was waiting for me when I took another break from the lava columns of güzelcehisar near Inkumu.

Canon 5D Mark IV
Canon 16-35 f4-21mm

29mm | 86s | f11 | ISO 50

Haida M10 Filter Holder + Drop-in CPL
Haida Red-Diamond ND 3.0 Filter
Haida Red-Diamond Medium ND 0.9 Filter
---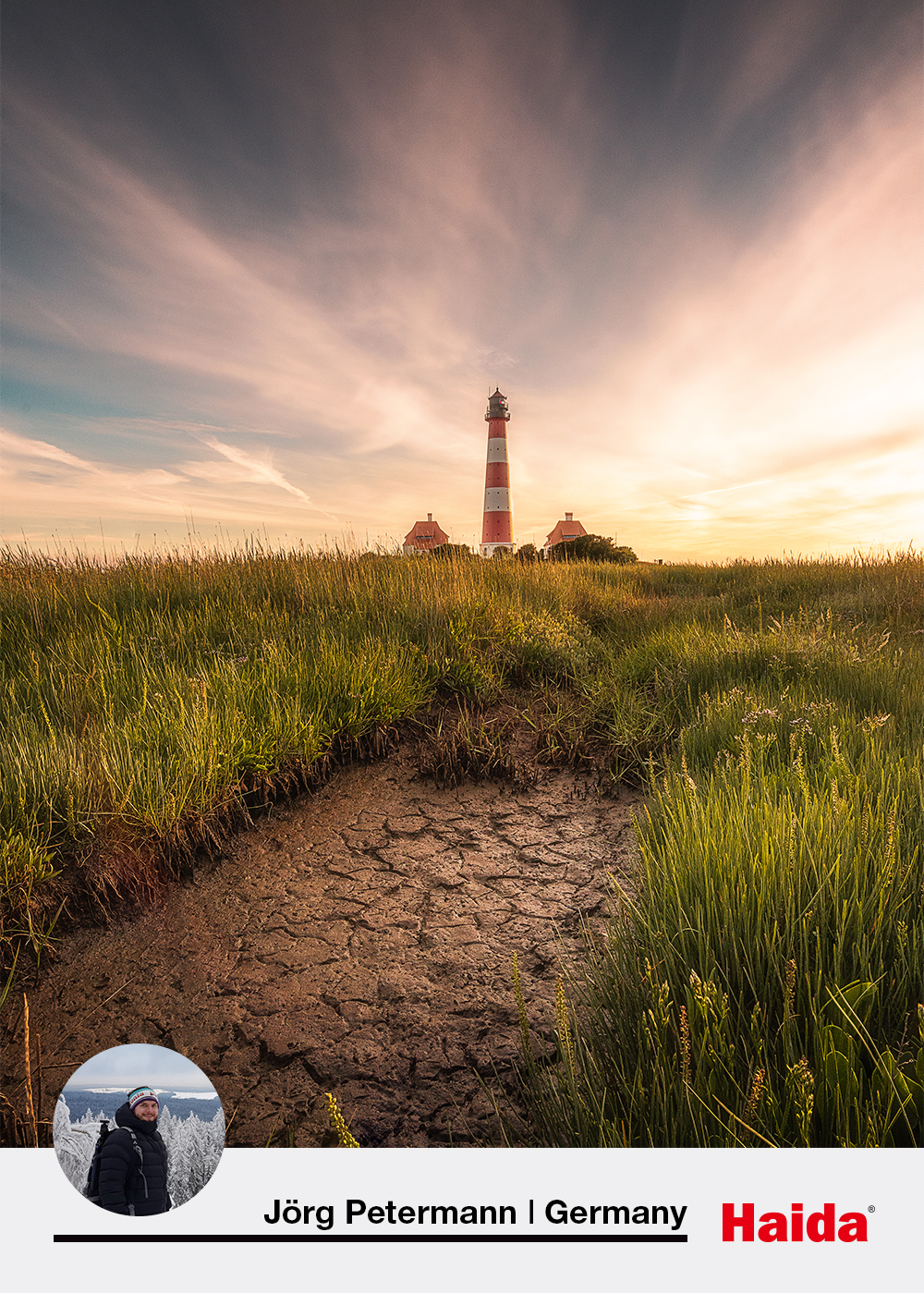 Lighthouse in The Best Light

We were on vacation in the North and Baltic Seas and one of the most famous lighthouses in the Westerhever lighthouse. This had been on my photo list for a long time and we are passing by. Of course, to capture the best light at sunset. You can go for a walk there very well. I was looking for a composition when the tide was out and the structure of the floor was just right for me, the light also showed its best side. For the picture, I used my M10 set with the 0.9 Nano Pro Graduate Filter from Haida. I then took different shots via stacking in order to have a complete focus

Sony Alpha A7 iii
Zeiss 16-35 f4.0

1/320s | f11 | ISO 640

Haida M10 Filter Holder
Haida Red-Diamond Soft GND 0.9 Filter
---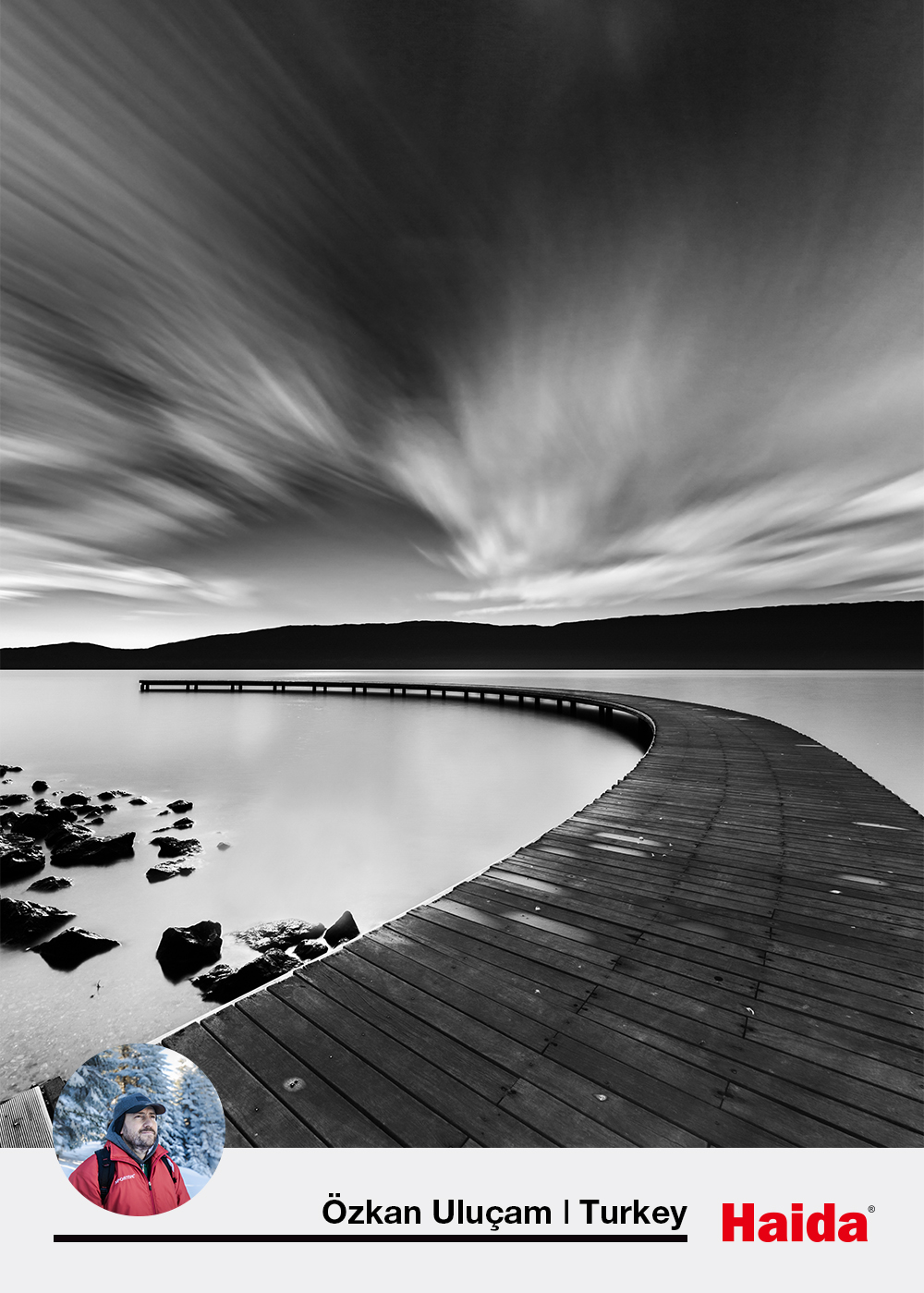 The clouds in the Sekapark I came to take pictures of the wooden pier at the birth of a beautiful day were excellent with the perfect dance. All the conditions for the photoshoot were great and caught an extraordinary series.

Canon 6d - 14mm f2.8

14mm | f7.1 | 179s | ISO 100

Haida M15 Filter Holder
Haida Red-Diamond ND 4.5 Filter
Haida Red-Diamond Medium ND 0.9 Filter
---
The flow of harmony... A glacier on the slopes of a massive mountain, the beautiful glacial lagoon from which a stream flows down, a magical sunrise full of colors... I took this picture in a remote area of Patagonia.. It was an unforgettable experience!


Nikon d850
Sigma art 14-24mm F2.8

16mm | f11 | 1s | ISO 200

Haida M15 Filter Holder
Haida M15 Magnetic CPL
Haida Red-Diamond ND 1.2 Filter
---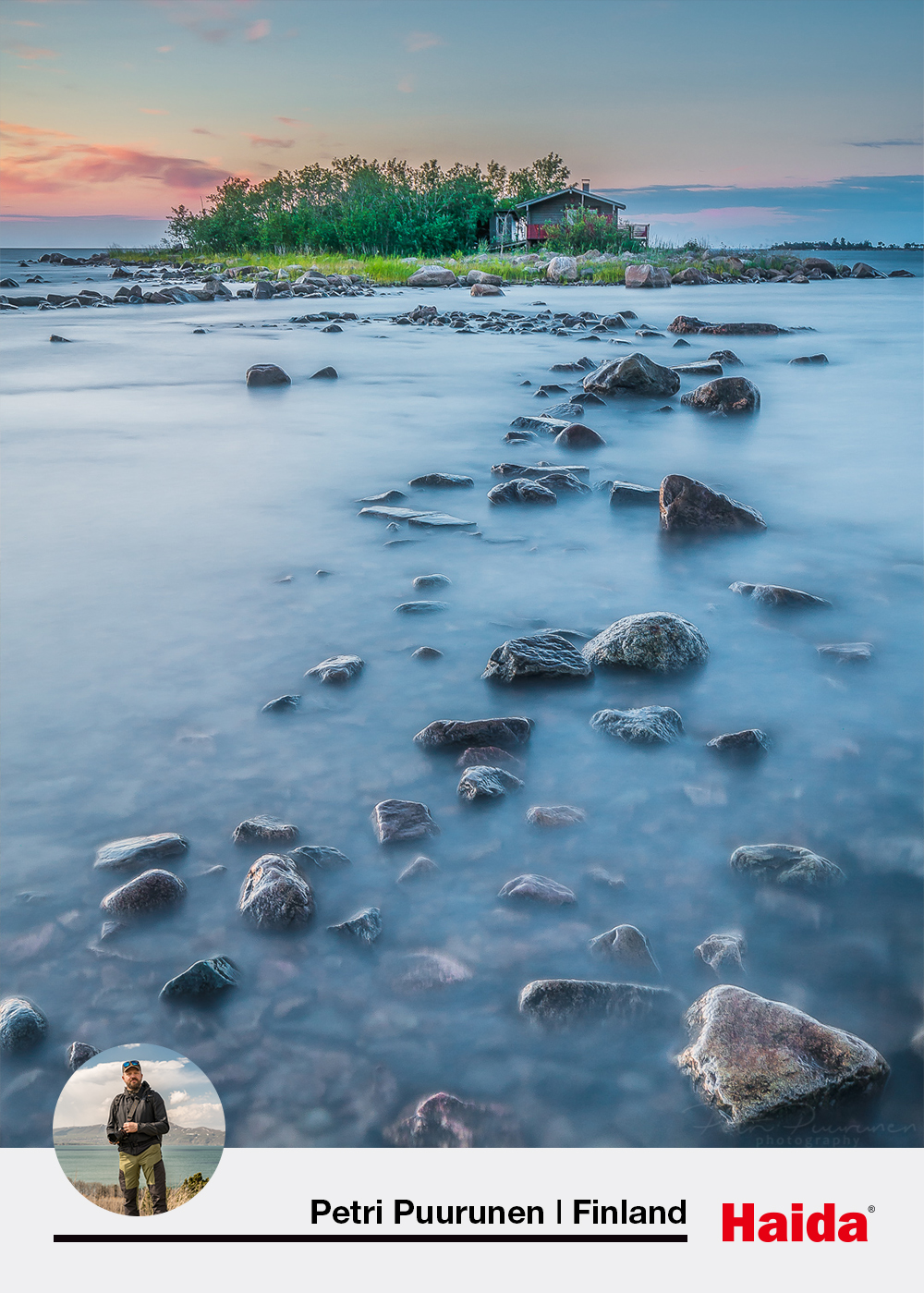 Stone Steps to Island

Finland, the land of summer cottages, counts fewer lakes and islands. Nature has changed to summer Mode and nights are bright. This shot was taken Mid-June near midnight. Cpl filter lifts up the texture on the rocks.

Canon 5dmk4
Canon ef16-35/4

24mm | f11 | 130s | ISO 100

Haida M10 Filter Holder + Drop-in CPL
Haida Red-Diamond Soft GND 1.2 Filter
Haida Red-Diamond ND 0.9 Filter