Haida 2021 Annual Summer Contest
The long-waited Haida 2021 Annual Summer Photo Contest is coming!
Welcome to Haida 7th Summer Photo Contest and this year our prizes value over $10,000!
Whoever you are are all invited into this contest, the only need is your stunning pictures!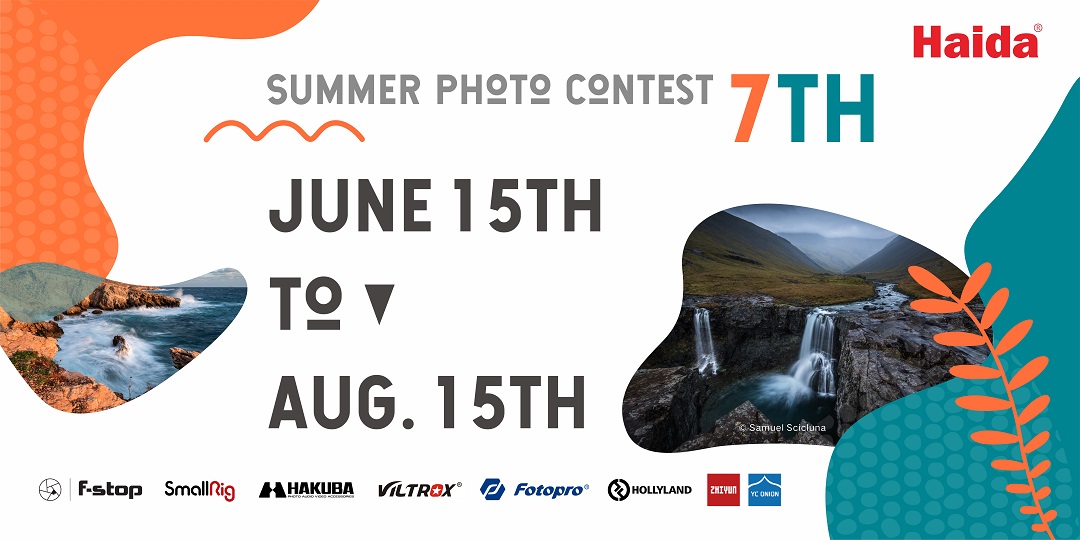 Collection Rules:
--Photos need to be Landscape theme (Including cityscape, seascape,nightscape, mountainscape, and so on)

--Each contestant can upload up to 3 photos

--The uploaded photos must be submitted in JPG, the file size is not less than 800KB, but cannot exceed 4 MB in size. Photographers must keep the original data files for use in the finalization.

--Please name the photo in the form of "Author name + Photo name".

--Participants are allowed to replace uploaded photos during the competition. (*Replacement is no longer allowed after submission deadline)

Please upload your photos through the link below:
https://forms.gle/m9EcTbiJdpM5RmJVA
Prizes
Jury Team
Final Draft And Selection
--The deadline for this event is 17:00 on Aug. 15th, 2021 (Pacific Time).
Learn more details please click the link:
https://haidaphoto.com/en/photocontest.html
Organizer:
Ningbo Haida Photo Supplies Co., Ltd.