Don't Worry About Taking Pictures in The Evening!
Are you worried that when you take pictures in the evening or wet environment, your lenses can't work perfectly because of the fog on the lenses? And then you also need to wipe the lenses, again and again, to keep the lenses dry and clean.
Today, we'll introduce a practical partner for you to take pictures in the evening, Haida Anti-Fog Belt!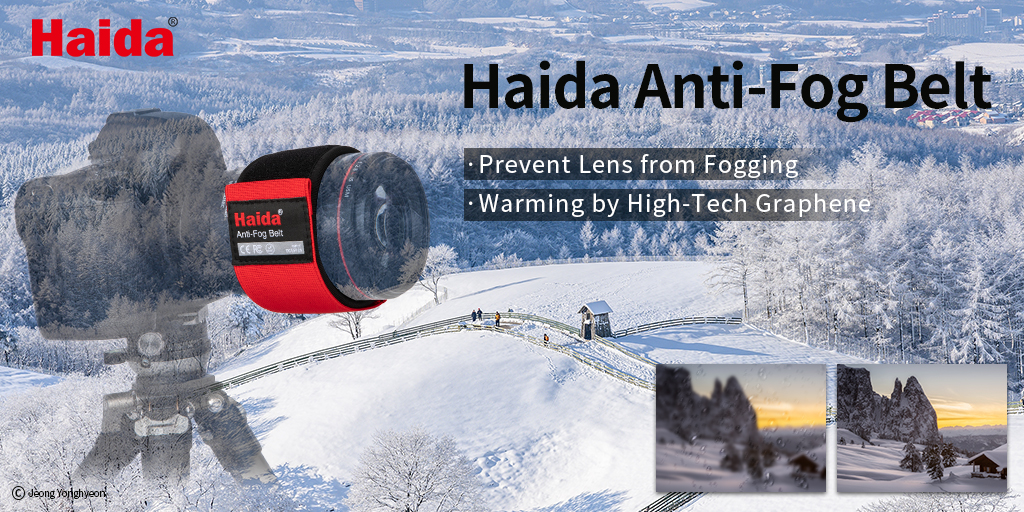 Haida Anti-Fog Belt is designed to avoid fog on lenses by warming up it. This belt adopts an advanced graphene heating material that is safe and heating evenly. There are 3 modes for you to choose from: low heat ( 35-45°), medium heat(45-55°) and high heat(55-65°), and it can withstand the -40℃ low temperature.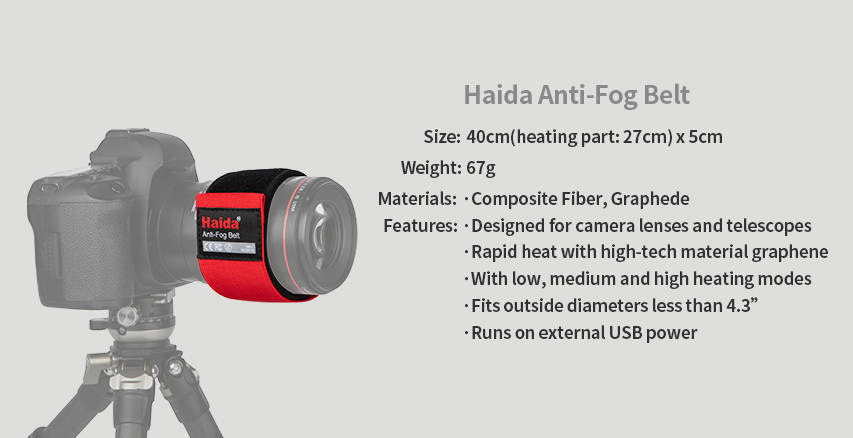 Besides, the belt is companied with a USB port and a pouch so you can put it in your bag easily and conveniently. When you have trips or plans of climbing high mountains like the Alps or Himalayas to take pictures, this belt will also develop a large impact.
Haida Anti-Fog Belt is on sale now and please learn more details from our distributors!
Check the instructions via the video below~
---
Haida 7th Summer Photo Contest will be started next Tuesday,
Jun.15th!!
The values of the prizes are over $10,000!
Follow @haidafilter and keep your eyes on us!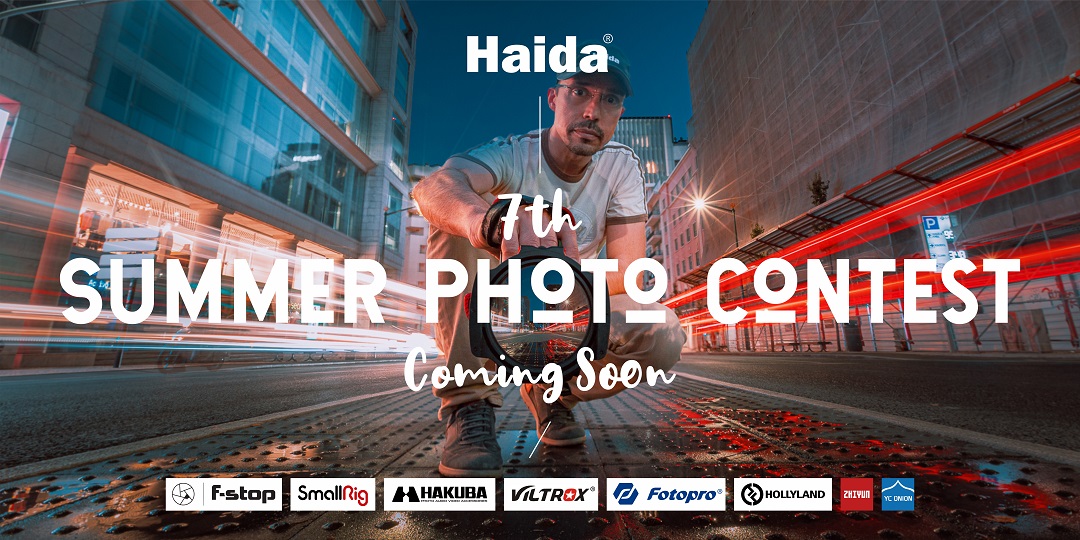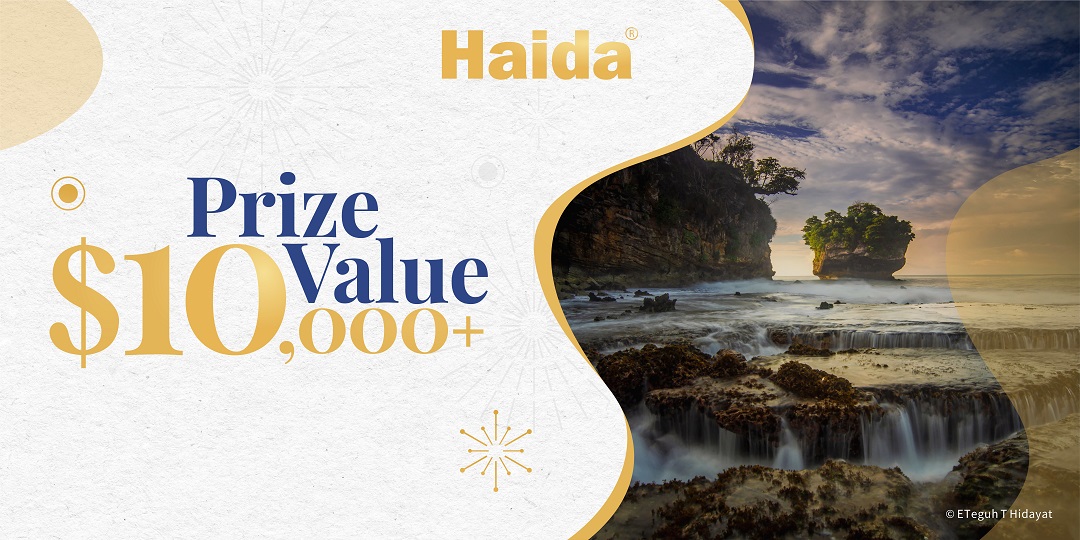 ---
The winners of the Haida Spring&Summer Newsletter Giveaway:
sz**02@tlen.pl
ch**rd@orange.fr
ce**tt@cox.net
st**e@kelley.com

(We will contact you via email)