Haida NanoPro Mist Black 1/8 Filter Is Launching!
After Haida launched NanoPro Mist Black 1/4 Filters, lots of people asked us about whether we would design mist black 1/8 filters. Today, they are coming!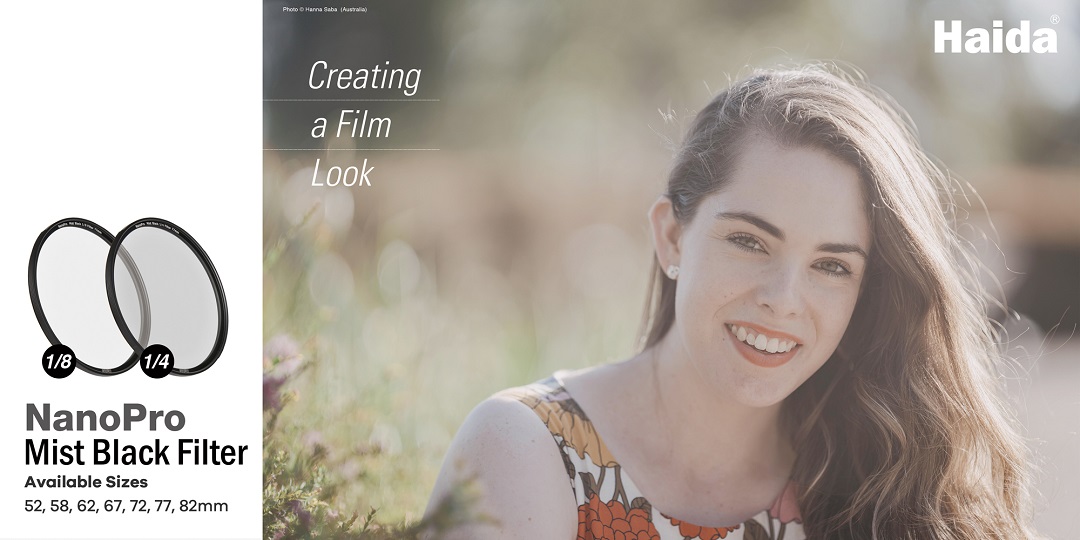 Haida NanoPro Mist Black Filters are specially designed for taking portraits, which make a dreamlike effect and create a film look. As the same as the 1/4 filters, 1/8 filters are also compatible with different sizes of filters from 52mm to 82mm. So you can find the suitable one for your lenses. With the lighter mist effect, 1/8 filters are more suggested for photographers unfamiliar with portraits.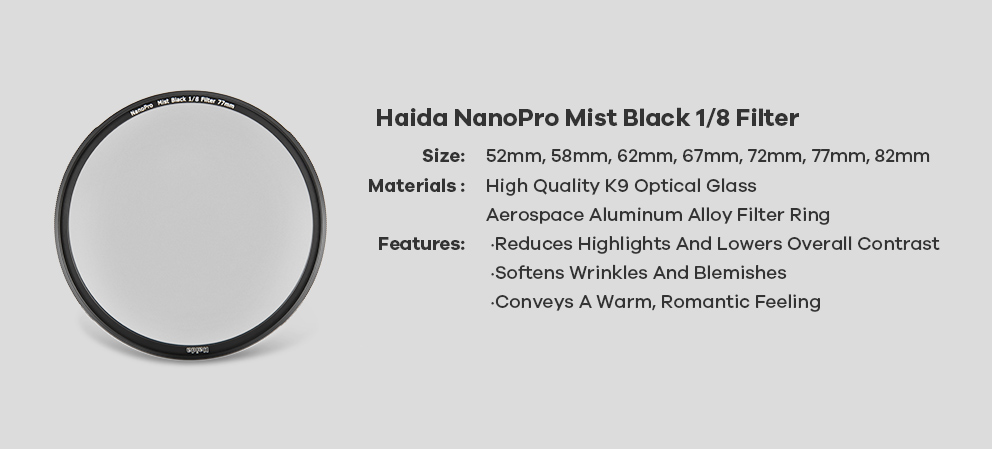 Haida NanoPro Mist Black 1/8 Filters are on sale now and check more details from our local distributors!
---
The exciting event below is still going on!
Click the picture to participate in!