The Adapter Ring for Olympus 7-14mm Lens!
The M.ZUIKO DIGITAL ED 7-14mm F2.8 PRO which launched by Olympus last year is the first ultra-wide lens with f2.8 large aperture in the M4/3 system. As we know, it is also the perfect solution for photographers who want to take pictures hand-held with its 60% weight of the general lenses and waterproof design. All features make the lens excellent for taking landscape photographs outsides!
Hence, Haida is launching the adapter ring for Olympus M.Zuiko ED 7-14mm f2.8 PRO Lens!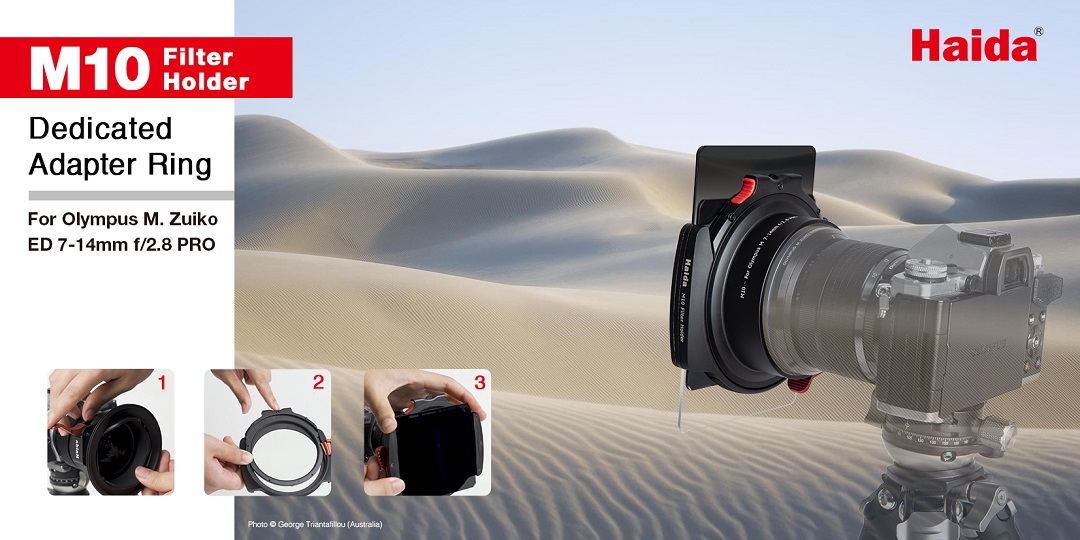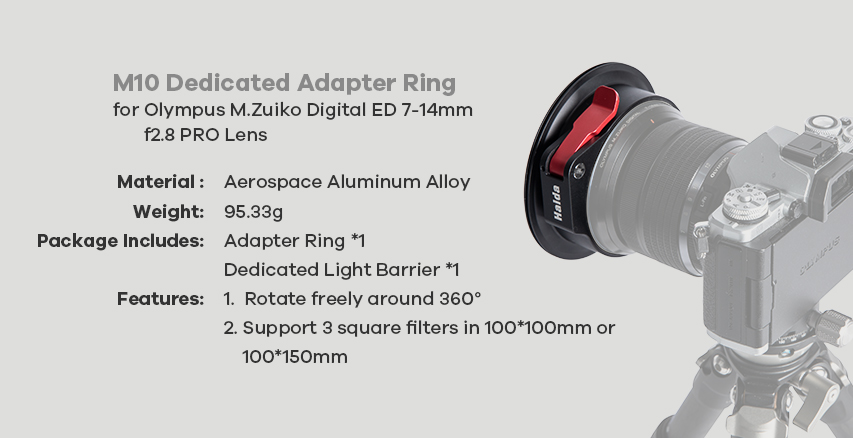 When using the adapter ring, the M10 Drop-in filter can't be used together, while Haida NanoPro CPL 100x100mm can be used together. To avoid light leakage and reduce vignetting, please insert M10 dedicated Light Barrier which is specially designed for Olympus M.Zuiko 7-14mm f/2.8 PRO Lens.
The adapter ring for Olympus M.Zuiko 7-14mm f/2.8 PRO is on the pre-sale now and check more details from our local distributors!
---
These days, we held an exciting event with 7artisans, Feiyutech, YC Onion, Osee tech, and Comica Audio on our Instagram
and prepared huge gifts for you!
Click the pictures below to participate in the amazing event!