New Variable ND Filter Which is Perfect for Vlogger!
Nowadays, people are fond of taking pictures more and more. You can say, the time for videos is coming!

Today we're going to launch Haida Pro II Variable ND Filter which is perfect for Vlogger! Therefore, we have three VND filters now, you can check more details with our local distributors!
The weight of 39.85g and the thickness of 5.5mm make the VND filter portable to carry and reduces vignetting. 1.5-5 Stops are most commonly used for taking Vlogs. This filter is compatible with most camera lens caps so that it can be well-protected and it is no vignetting down to 35mm on standard lenses!

---
Furthermore, the other wonderful product we prepare for you today is our New Round Filter Case!
Haida filter cases have received positive feedback all the time, and this one we made more and better changes, the best change is it can hold 5 filters up to 112mm!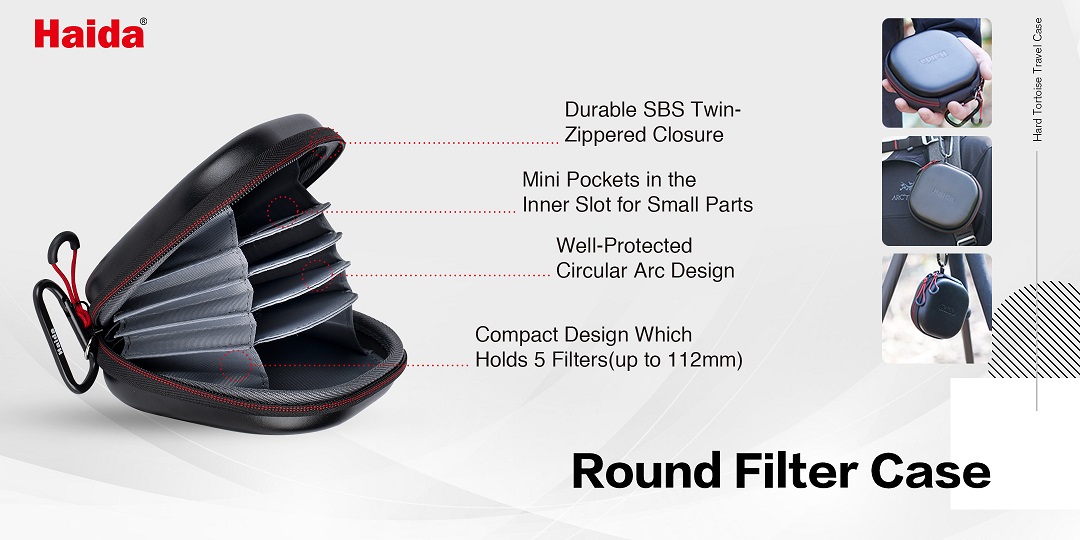 Haida PRO II Variable ND Filter and Round Filter Case are on the pre-sale now and learn more details from our distributors!
---
Our events are going on!
Click the pictures below to participate in!