Today Comes NanoPro Magnetic Filter Family!
In the joyful Christmas Day, Haida prepares various giveaways and activities for you! Besides, we are launching the full-of-expectation Haida NanoPro Magnetic Circular Filters today!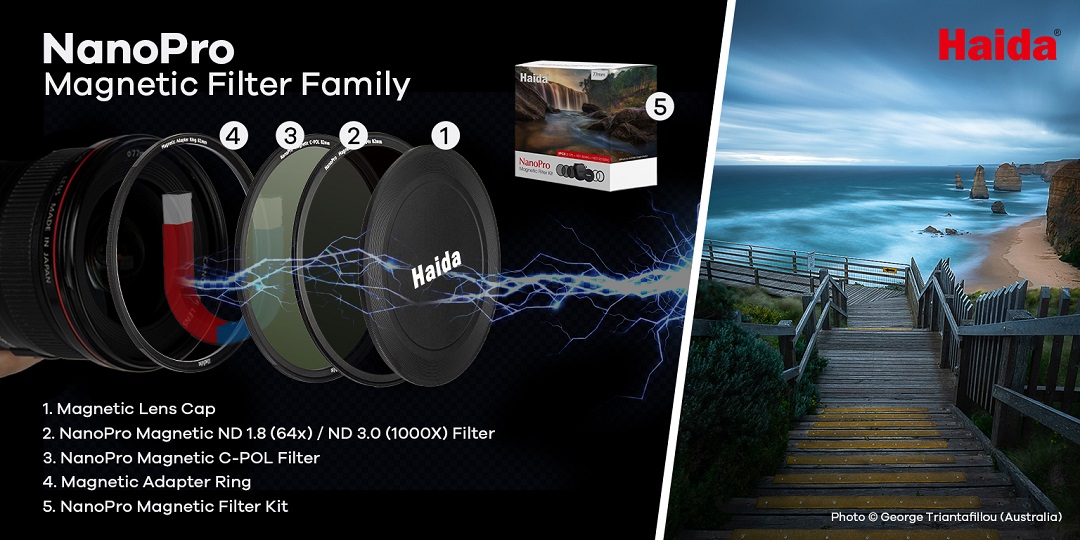 The Haida Magnetic NanoPro Circular Filters are rather handy and quick to install and easy to switch and stack filters.
They are light to carry because of the thinner glass (only 1g) and every kit has a magnetic lens cap to protect. It is worth mentioning that, the thickness of the frame is only 1.75mm, which is able to reduce the vignetting greatly.
Therefore, our NanoPro Magnetic Circular Filters are necessary for landscape photographers and videomakers!
This time, we have 3 kits for you to choose: 67mm Kit, 77mm Kit and 82mm Kit.
Every kit includes:
NanoPro Magnetic CPL Filter *1
NanoPro Magnetic ND 1.8 Filter *1
NanoPro Magnetic ND 3.0 Filter *1
Magnetic Adapter Ring *1
Step-up Ring *1
Magnetic Lens Cap *1
Filter Case *1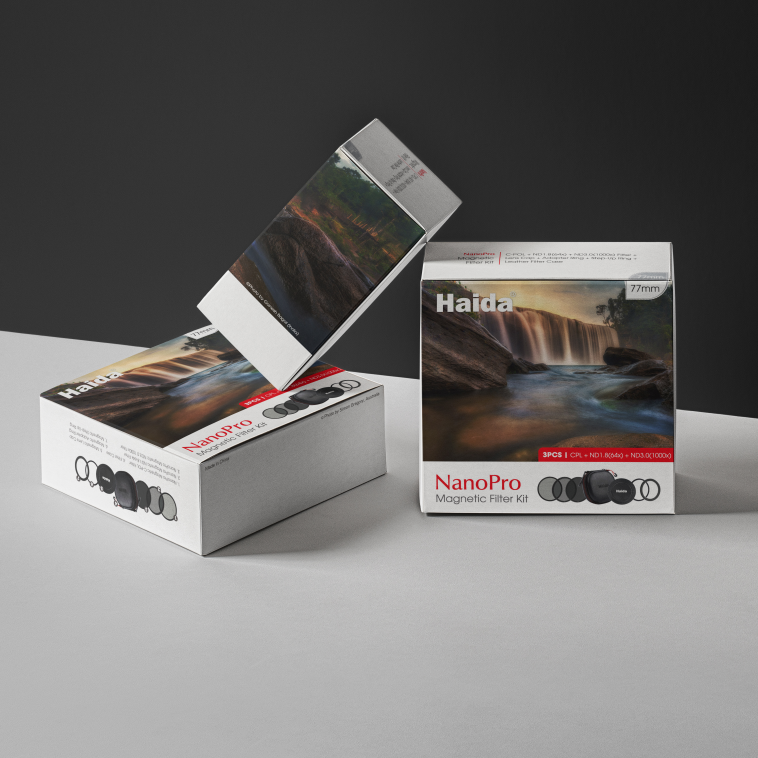 And you also can purchase the products separately~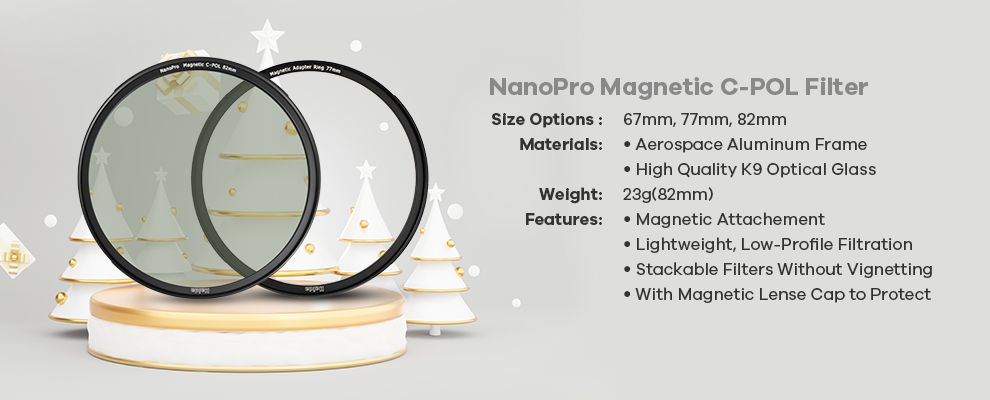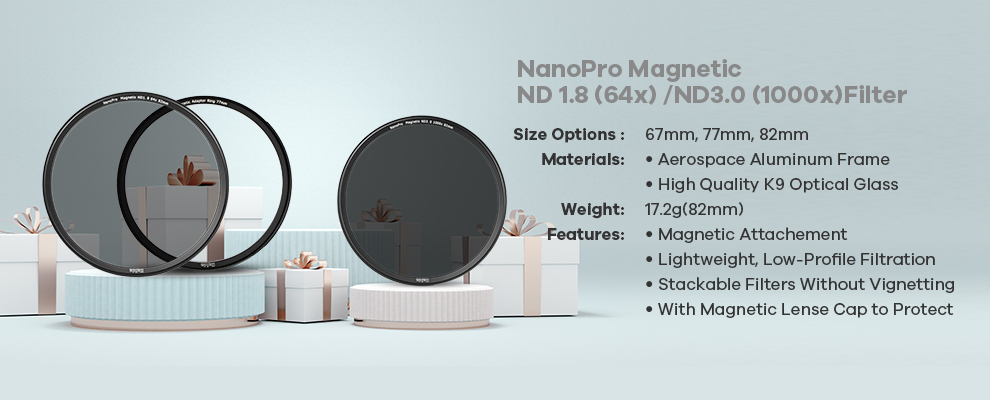 Haida Magnetic Circular Filters are on the pre-sale now and learn more details from our distributors!
---
Merry Christmas & New Year Record
2020 is a year people stay a long time at home with families.
At the end of the year, let's made a memory for this year!
We prepared various Christmas and New Year Gifts for you
and please click the picture below to check more details~