Everyone Love This Time of Year!!
We love this time of year!
It is a festival for everyone!

Haida Black Friday Sales begin now!
Almost all products from Haida are on 20~25% discounts!

Are you ready?
Let's crazy together!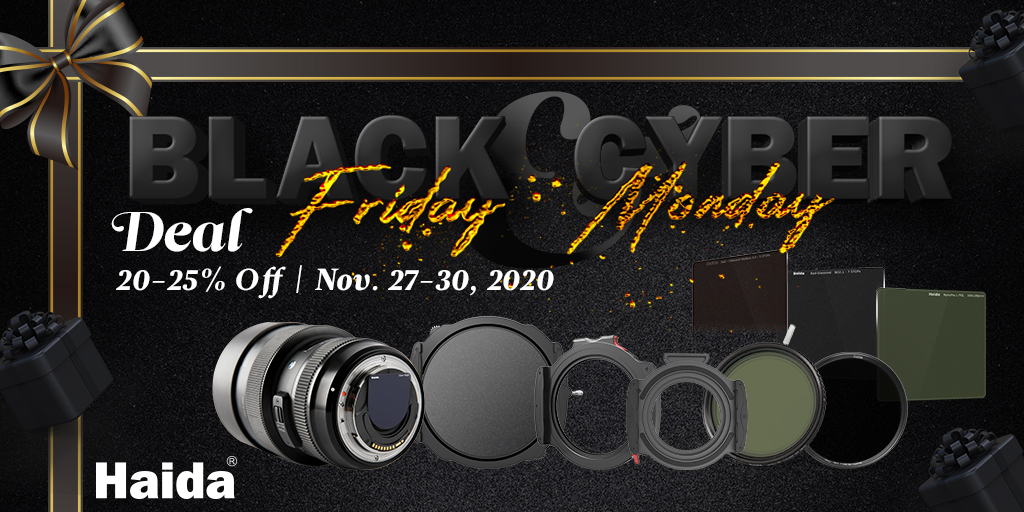 ---
Two New Members in Our ND Filters!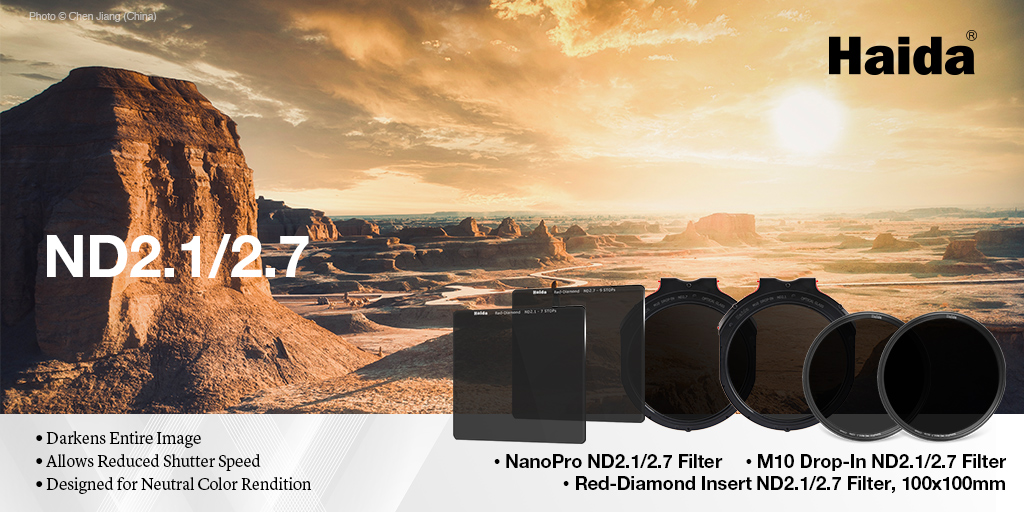 Haida ND 2.1 filters and ND 2.7 filters are designed to solve the problem that ND 3.0 filters are too dark while ND 1.8 filters are not enough, then here are the solutions of different stops.

To meet your various needs, we've prepared M10 Drop-in ND 2.1/2.7 Filters, NanoPro ND 2.1/2.7 Filters and Red-Diamond ND 2.1/2.7 Filters(100*100mm) to you~

Our ND 2.1 filters and ND 2.7 filters are on pre-sale now and check more details with our local distributors!


---
Our New Product Free Trial Is The Last Day!
Join It Now!!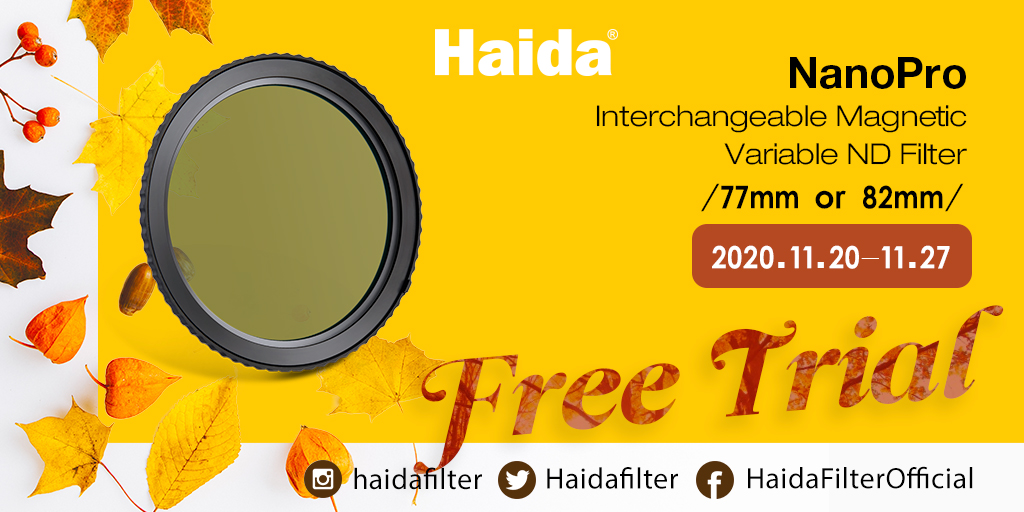 ---
SURPRISE
Want something more exciting?
Haida Newsletter Black Friday Giveaway also begins!!

Prizes: $25 Amazon Gift Card *4

Event Time: From November 27th, 2020 to December 3rd, 2020

How to Win The Prizes
Just subscribe Haida's newsletter

Rules
We will choose 4 subscribers randomly from all subscribers and email the Amazon Gift Card to the winners. Winners of the event will be announced on December 4th, 2020.

Terms & Conditions
1. Haida reserve the right to interpret the giveaway event.
2. Winners shall Email us within 5 days upon the announcement.
3. Prizes will be sent via Email within 10 working days.
---
We're so thankful for the support and love from all our customers and followers.
As one of the means to show our gratitude,
we teamed up with some amazing brands to giveaway $3,000 Thanksgiving Gifts
from @hollylandtech @yc.onion @siruiimaging @haidafilter @smallrig.global.