New Products in Haida NanoPro Series!
NIKKOR Z 14-24mm F2.8 S Lens is going to launch in November! It is an ideal lens for professional photographers which is able to take various landscape photographs and videos perfectly and easily. Therefore, Haida designs NanoPro 112mm filter for the incoming lens!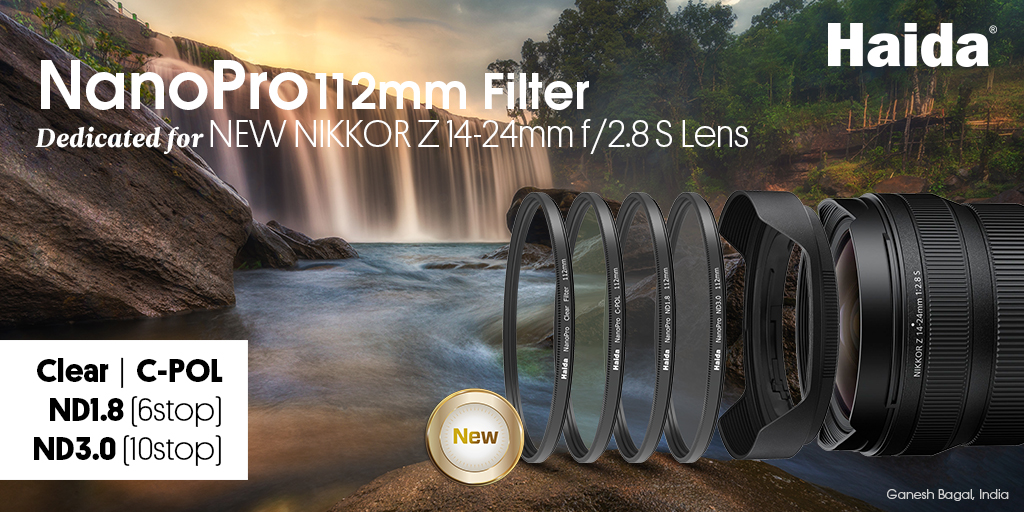 The 112mm is dedicated for the HB-97 Lens Hood of NIKKOR Z 14-24mm F2.8 S Lens, and we have clear filter, CPL, ND 1.8 filter and ND 3.0 filter in this series for your different needs.
Haida high-quality K9 optical glass reduces the possibility of the vignetting significantly. Besides, our nano-coating technique makes the filters anti-reflection, scratch-resistant and waterproof, which brings you a wonderful experience when taking pictures with the filters.
Specifications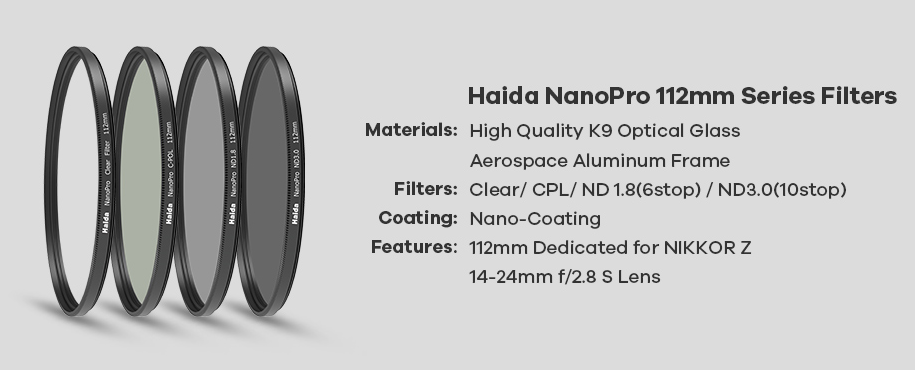 ---
Meanwhile, Haida Clear-Night Filters add the 100*150mm size! Why we design this special size? The 100*150mm size filters are easy to handle as you don't have to worry about fingerprints!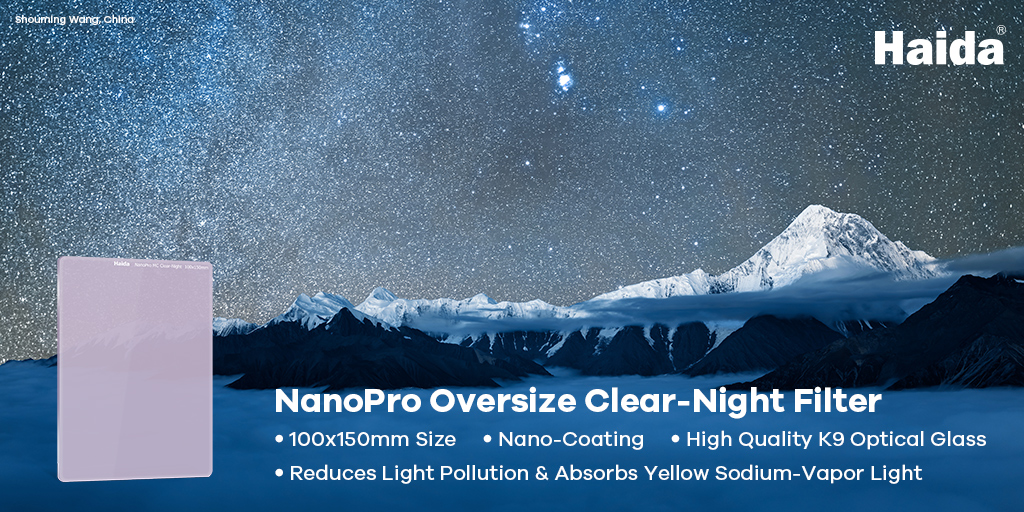 Specifications

Haida NanoPro 112mm Series Filters and 100*150mm Clear-Night Filters are on the pre-sale now and learn more details from our distributors!