Clear-Night Filter for Wide-Angle Lenses is Coming!
Summer is the best time to shoot and appreciate the night sky, the gallery, and stars in a year. Haida clear-night filters are designed to reduce the appearance of light pollution in images or videos that include the night sky and to minimize illumination from artificial light sources.
Let's look at the pictures with Haida clear-night filter~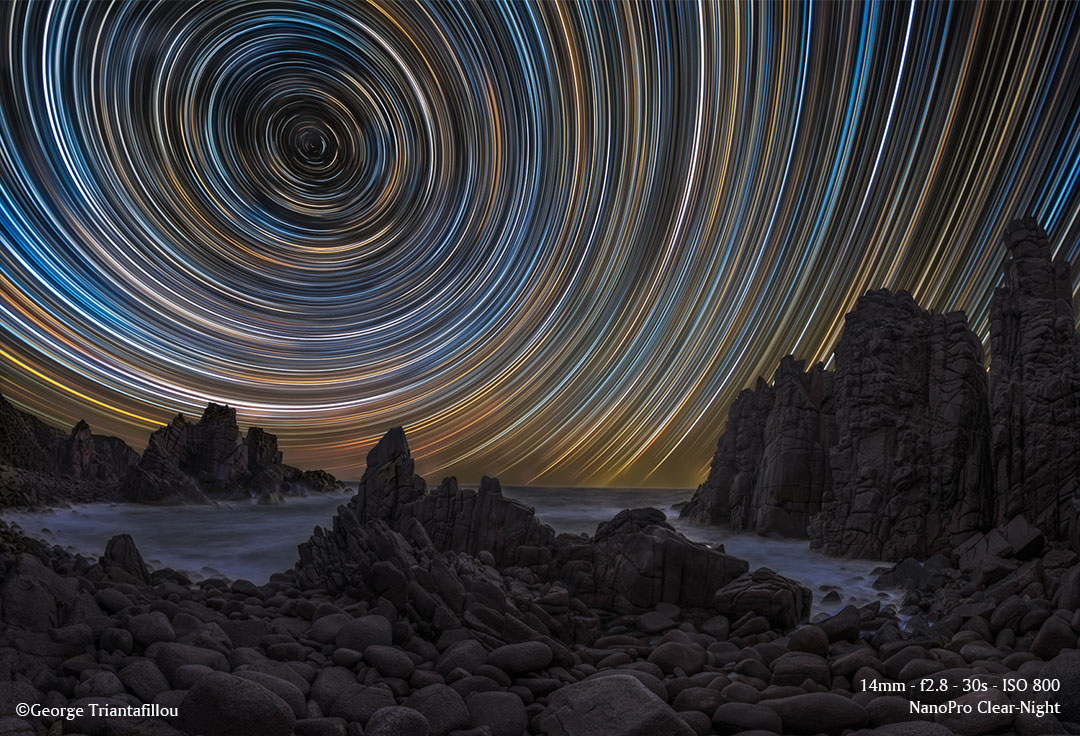 As for wide-angle lenses, Haida now especially launches Rear Lens Clear-Night Filters! They are only 1g weight and travel-size, but can absorb the yellow light and reduce the appearance of light pollution very well.
The material of the rear lens clear-night filter is also the high-quality K9 optical glass which is anti-reflection, scratch-resistant, and water-proof. Portable and useful, Haida Rear Lens Clear-Night Filter is a must-have for every photographer, especially for those who addicted to shooting nightscapes, cityscapes, stars or the Milky Way!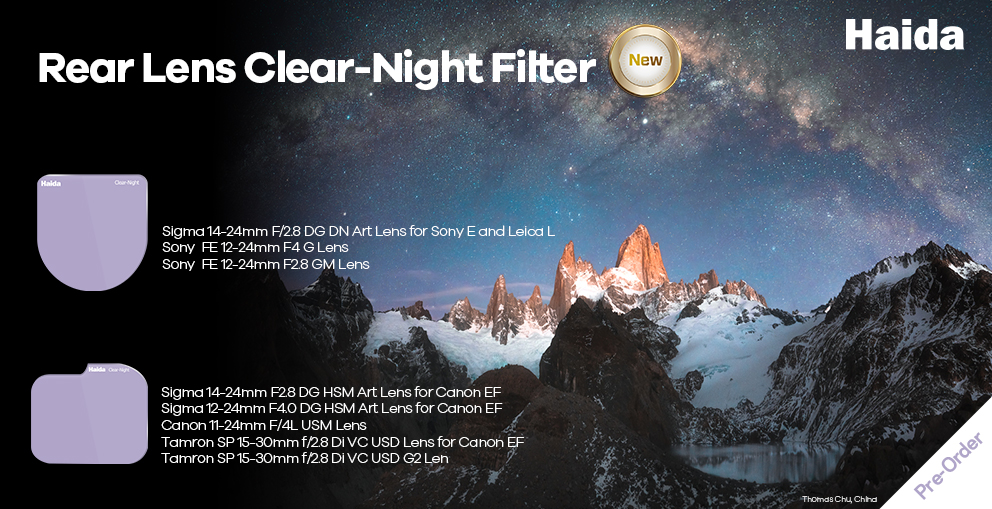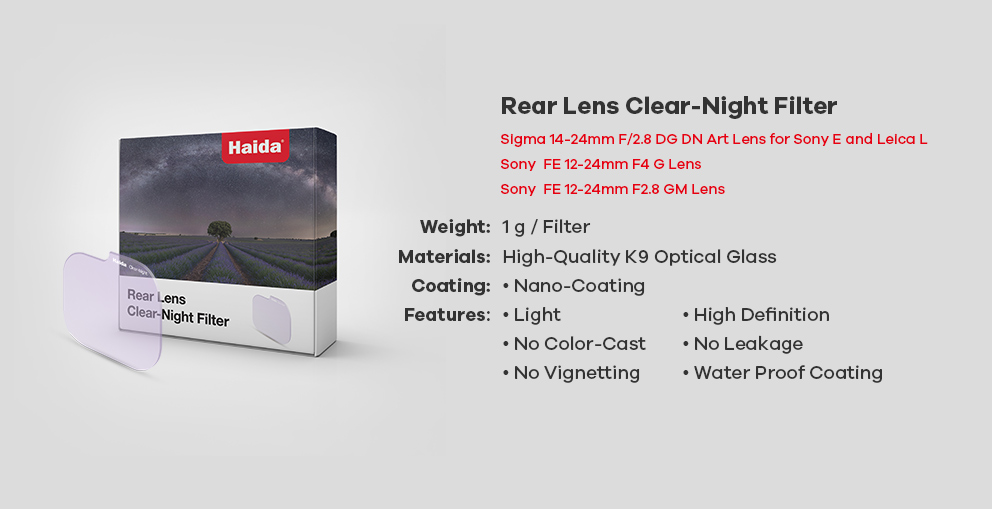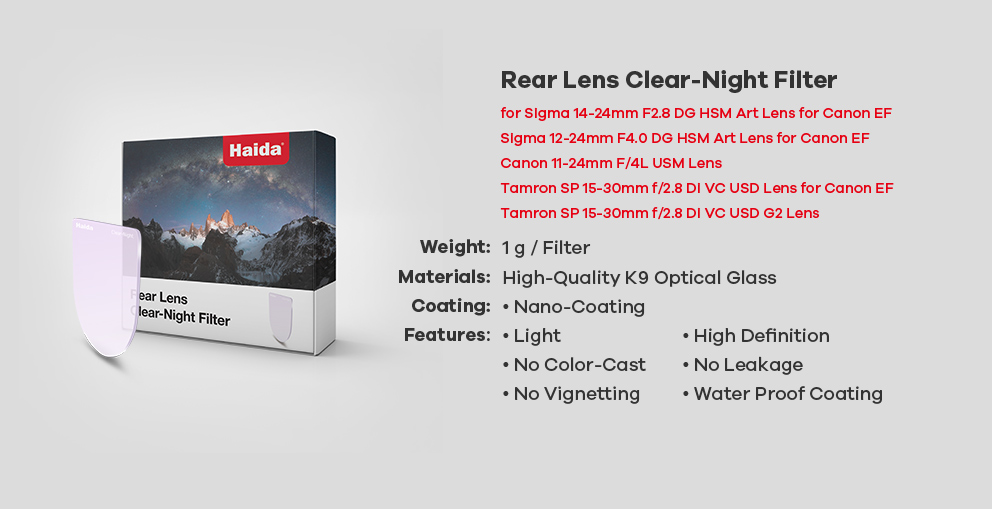 Haida Rear Lens Clear-Night Filters are on the pre-sale now and learn more details from our distributors!
---
Haida 2020 Annual Sumer Contest is going on!
Follow @Haida Filter on Facebook or @haidafilter on Instagram,
you can check the rules and the latest information of the contest!
And our Giveaway in newsletter is going on too!