Haida Picture Appreciation | August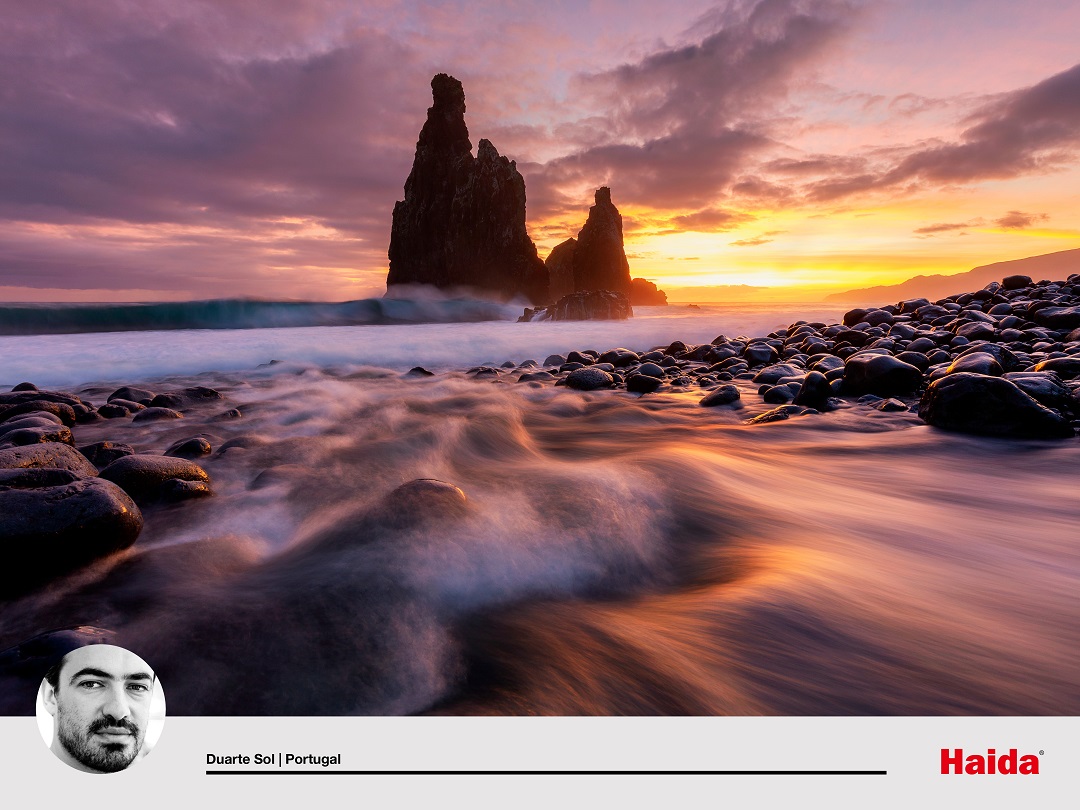 Madeira Island, Portugal
Time after time I choose to revisit this fantastic place located at Ribeira da Janela and he never ceases to surprise me. The dramatic sea stacks on the north coast of Madeira island are always a place where you can be in awe especially when the God of Light's give you a little hand...

Canon D5 Mark IV
Canon 16-35 F4ISL

Haida M10 Filter Holder + M10 Drop-in CPL
Haida Red-Diamond Reverse GND 0.9 Filter

F11 | 2s | ISO 100
---
Snowdonia National Park, Wales.UK.
Over the years I've visited Snowdonia national park many times mainly from my hiking & climbing days with my Husband but also my Grandmother's family are Welsh. As a child, we used to get the train from Lancaster to Crewe where we changed to Prestatyn. The family lived in a small village called Dyserth in North Wales which happens to be famous for an impressive waterfall where the family lived at the top of over a hundred years ago but sadly got washed away in floods. My Grandmother & I always stayed at Auntie Ivy's house then the rest of the local family would come to visit. I always remember the Welsh language being spoken by Uncle Len who happened to be a great local artist but also a bit eccentric. The female family members used to tell him to speak English as it was rude in front of the guests which never failed to amuse me.

Canon 5D Mark IV 16-35mm

Haida M10 Filter Holder + M10 Drop-in ND 3.0 Filter

16mm | F11 | 151s | ISO 100
---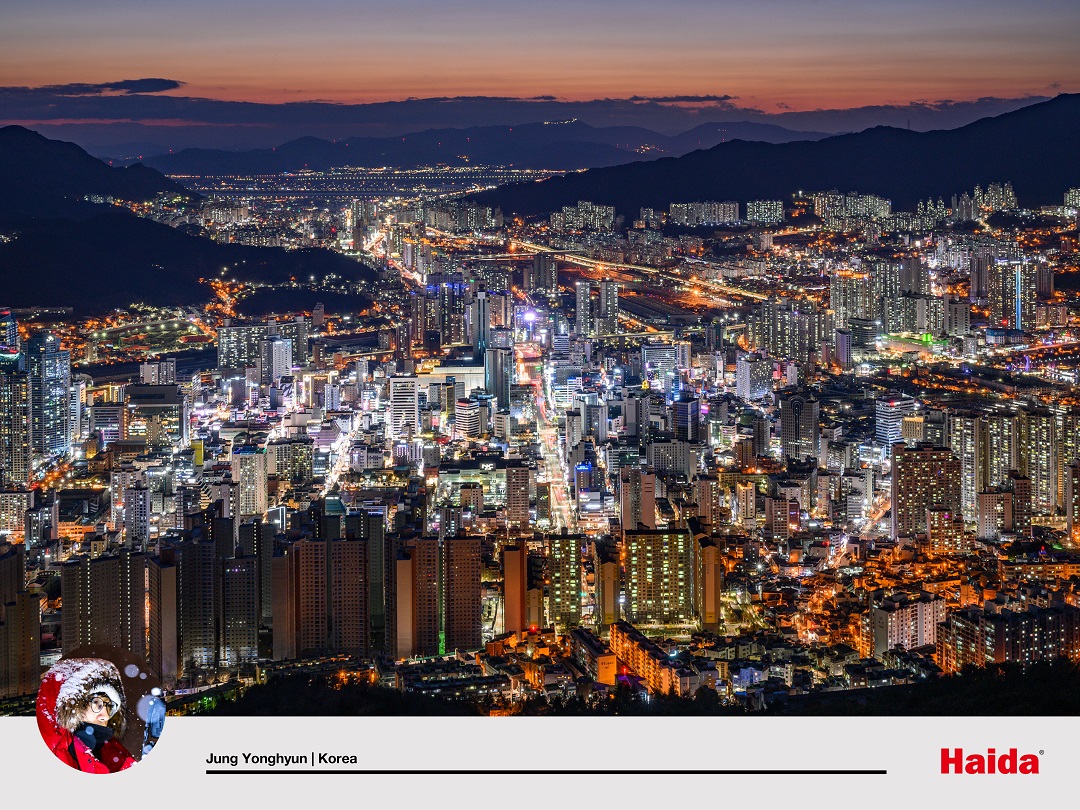 Busan is one of the best places for watching night view, especially in Mt. Hwangryeong. There is an observation deck at the top of the mountain and many people visit there for appreciating the beauty of Busan. Actually, Busan is a harbor city so you can see both cityscape and seascape at anywhere high. As you can see, there is a "Seomyeon" district that is full of buildings which is the most complicated place in Busan.

Haida Red-Diamond Clear-Night Filter
Haida Red-Diamond Medium ND 0.9 Filter

F14 | 8s | ISO 100
---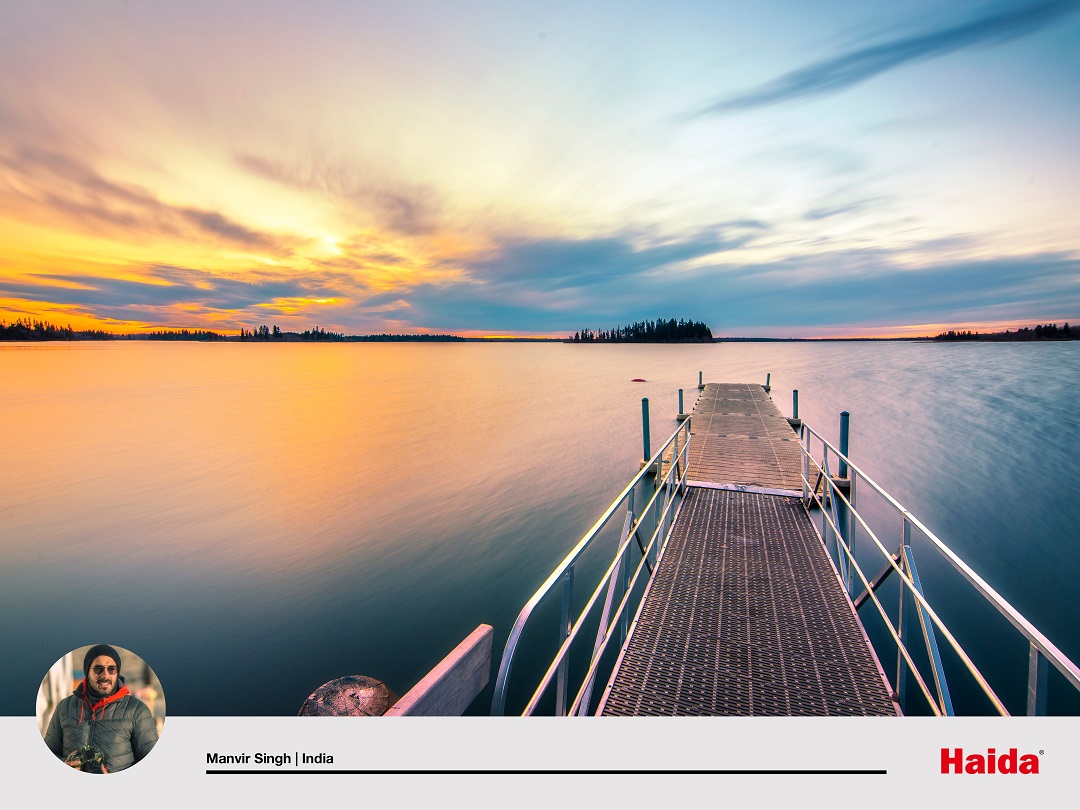 I was with my family to hang out at a nearby spot on a weekend. luckily I was having my camera in the car when I saw beautiful cloud patterns accumulating near the horizon. I ran to my car grabbed my equipment and made the setup swiftly. The view was such a treat to the eye that one could sit there for hours and enjoy it and my camera helped me freeze the moment. And yes in no time, I mounted Haida filters just because I always have my M10 filter holder ready in my filter pocket, so it takes just seconds for me to capture anything in a unique way with any hassle.

Nikon D750 Tokina 11-16mm

Haida M10 Filter Holder + M10 Drop-in CPL
Haida Red-Diamond ND 3.0 Filter

15mm | F10 | 30s | ISO 125
---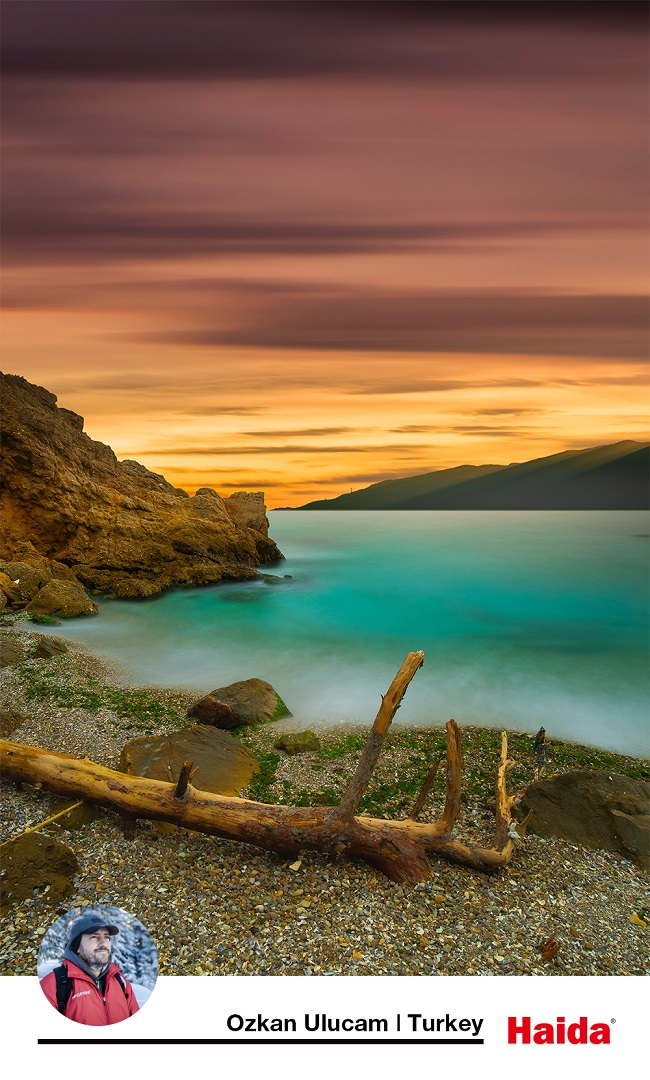 The most important thing for me when photographing the sunset scenes is the clouds in the air. If there is no cloud in the air, I usually do not take pictures. This makes me very happy if there is a cloudy sunset scene.


Canon EOS R 16-35mm f4

Haida M10 Filter Holder + M10 Drop-in ND 3.0 Filter
Haida Red-Diamond Medium ND 0.9 Filter

30mm | F11 | 180s | ISO 50
---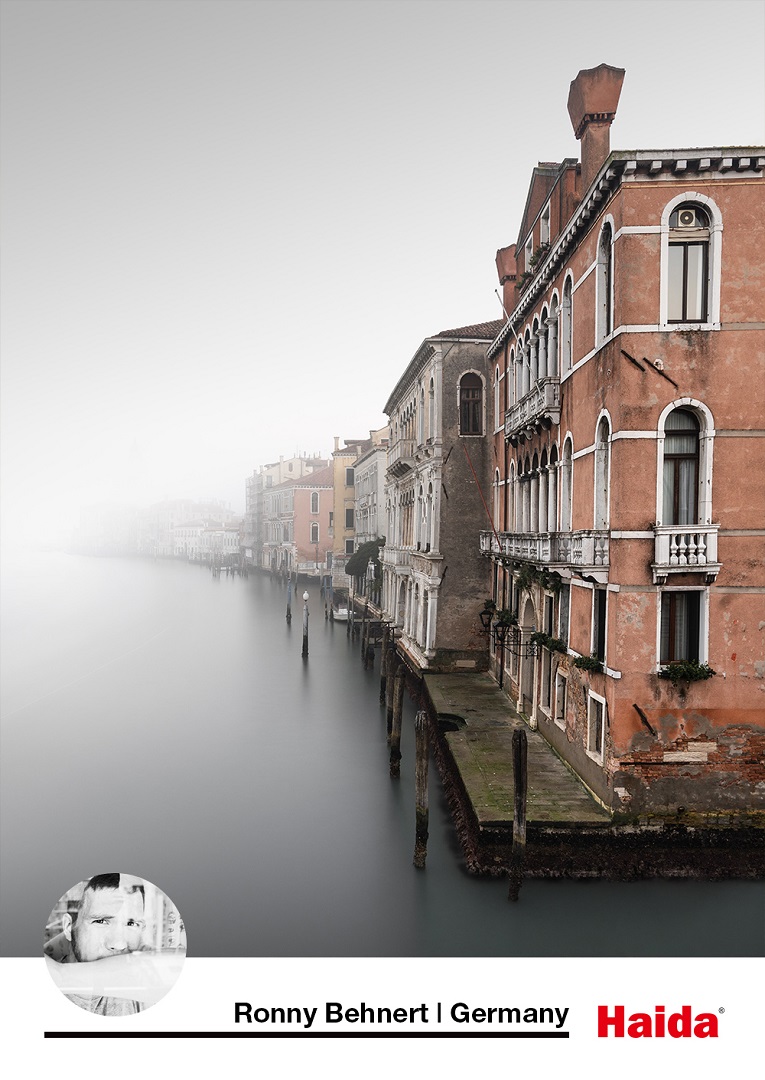 Circolo Società dell'Unione, Venice

Though the scene transports a kind of morbid atmosphere and a darker look, this place is one of the most favorite and crowded areas in Venice. Ponte dell'Accademia (Accademia-Bridge). I arrived there half an hour before sunset to take a classical shot of Santa Maria Della Salute, a gigantic, old cathedral. That was the plan but Venice decided to change everything to keep life exciting. Within 5 Minutes the whole area around me was surrounded by thick, cold fog, which came totally unexpected. Foggy scenes are often a challenge because the spots look totally different when they are in the middle of thick fog. The old buildings in the background with their facades under construction are visible just a bit. Clear details are hidden behind the fog and the whole photo gets a very soft, minimalistic look.

Haida M10 Filter Holder
Haida Red-Diamond ND 3.0 Filter

21mm | f8 | 213s | ISO 100
---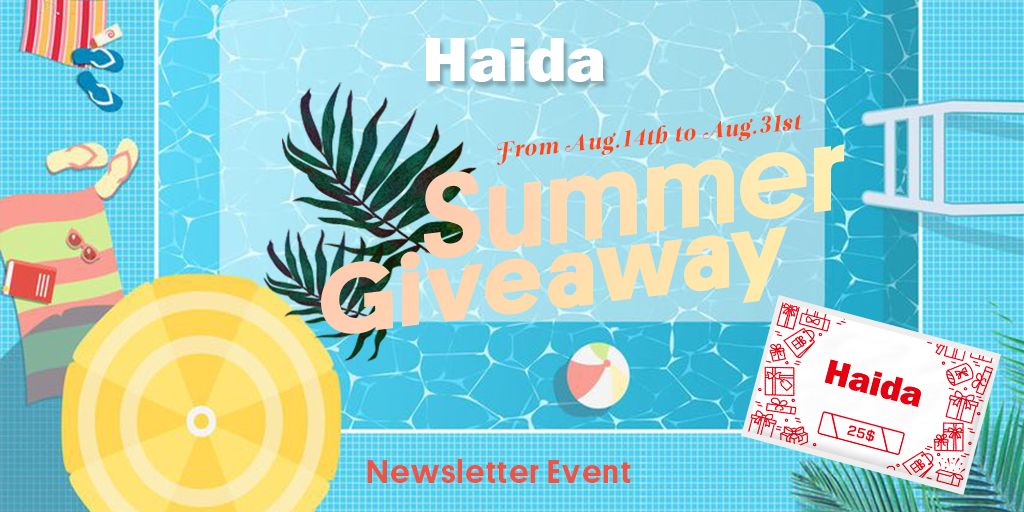 SURPRISE
Haida Summer Holiday Giveaway in Newsletter begins!!

Prizes: $25 Amazon Gift Card *4

Event Time: From August 14th to August 31st

How to Win The Prizes:
Just subscribe Haida's newsletter
(You can subscribe directly here or at the bottom of https://haidaphoto.com/en/index.html )

Rules:
We will choose 4 subscribers randomly from all subscribers (not only the subscribers in this month ) and email the Amazon Gift Card to the winners. Winners of the event will be announced on September 4th, 2020.

Terms & Conditions:
1. Haida reserve the right to interpret the giveaway event.
2. Winners shall Email us within 5 days upon the announcement.
3. Prizes will be sent via Email within 10 working days.