Haida 2020 Annual Summer Contest
Welcome to the Haida 2020 Annual Summer Photo Contest!
It's time for the 6th Haida Summer Photo Contest and every photographer,
no matter beginner or pro, is invited to submit your best 3 landscape photos
(including cityscapes, seascapes, nightscape, mountainscapes, etc.).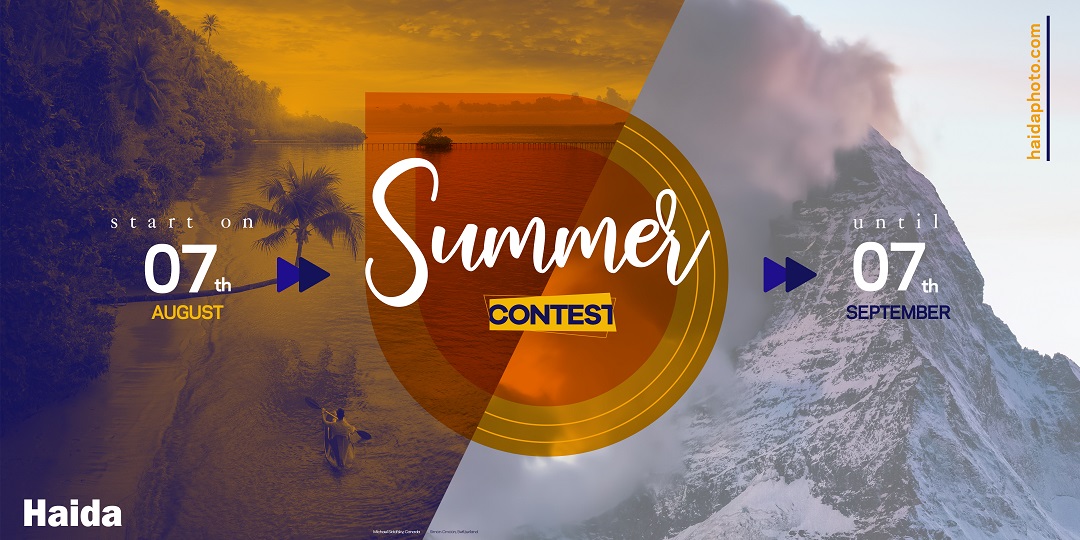 Please upload your photos through the link below:
https://forms.gle/nzhpKSt2BSRT4vME7
Organizer: Ningbo Haida Photo Supplies Co., Ltd.
Sponsors:
Accsoon 7Artisans Desview Fotopro Lensgo YC Onion Yololiv Zhiyun Tech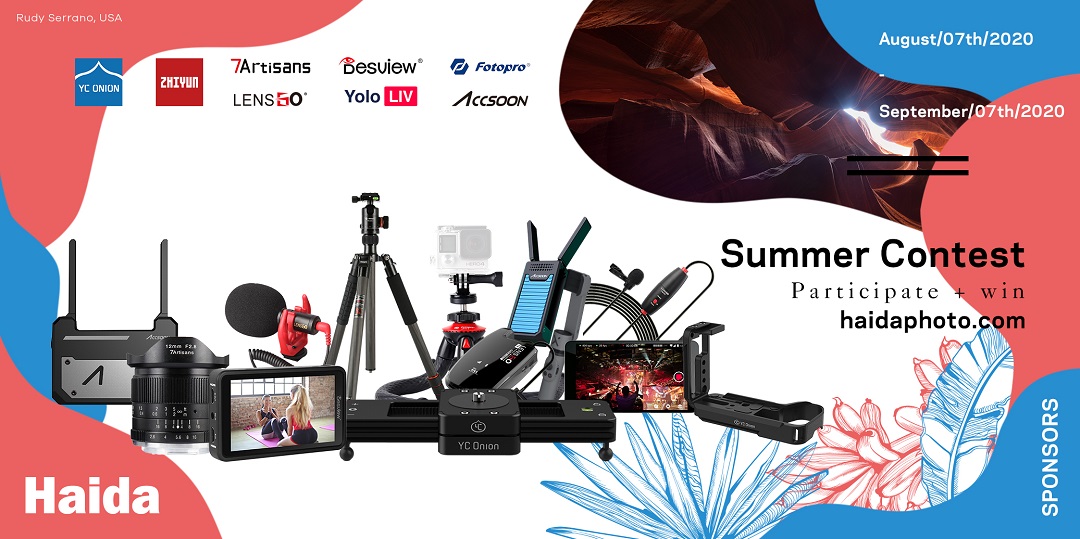 1. Participant:

--This photo contest is an international competition with no geographical or national restrictions.

--The photo contest will be submitted from 9:00 on August 7th to 17:00 on September 7th, 2020 (Pacific Time). The contestant will upload the work through the official link issued by Haida official website, Haida Facebook official, Haida Instagram official, Haida Twitter official. All photos must be submitted in electronic version, the electronic version of the standard see the following third article collection rules. The submission time of the contestants is based on the time that Haida officially received.

--Haida will invite the judges to select all the works in October 2020 and produce twelve winning entries.

--The winning results of the Haida 2020 Summer Photography Competition will be announced on Haida official website and on the official social media of Haida in October 2020.
2. Event Awards And Prizes


--Award Settings
1 First Prize, 2 Second Prizes, 3 Third Prizes, and 6 Finalist Prizes
--Prizes For Each Award
First Prize:
Second Prize:
Third Prize:
Finalist Prize:
3. Collection Rules

--Photos need to be Landscape theme (Including cityscape, seascape,nightscape, mountainscape, and so on)

--Each contestant can upload up to 3 photos

--The uploaded photos must be submitted in JPG, the file size is not less than 800KB, but cannot exceed 4 MB in size. Photographers must keep the original data files for use in the finalization.

--Please name the photo in the form of "Author name + Photo name".

--Participants are allowed to replace uploaded photos during the competition. (*Replacement is no longer allowed after submission deadline)
4. Jury Team
5. Final Draft And Selection

--The deadline for this event is 17:00 on Sep. 7th, 2020 (Pacific Time).
Learn more details please click the link:
https://haidaphoto.com/en/photocontest.html