Haida Mother's Day Giveaway
Mother's Day is in this Sunday!
How do you spend the day with your mom?
Take her for a delicious meal?
Or make the favorite food for her?
Or buy some gifts?
You can take photos or take videos with your dear mom!

Fotopro combines us to launch the Mother's Day activity~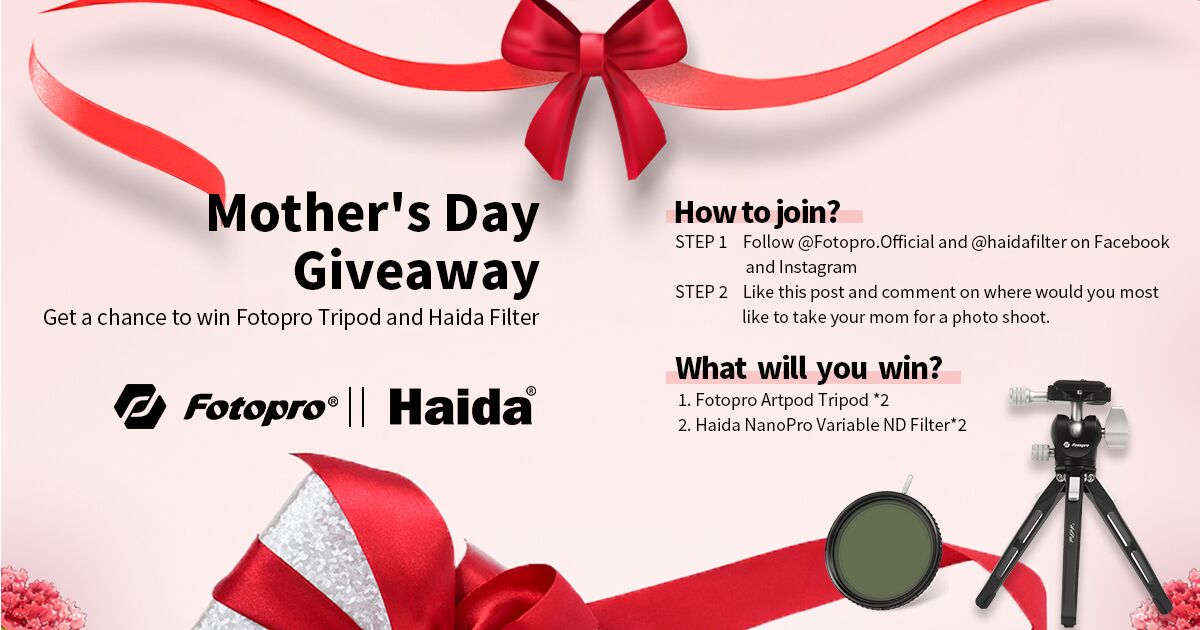 ---
Furthermore, to make more people get the Mother's Day gift, Haida also prepares another GIVEAWAY with warm and sweet prizes for you!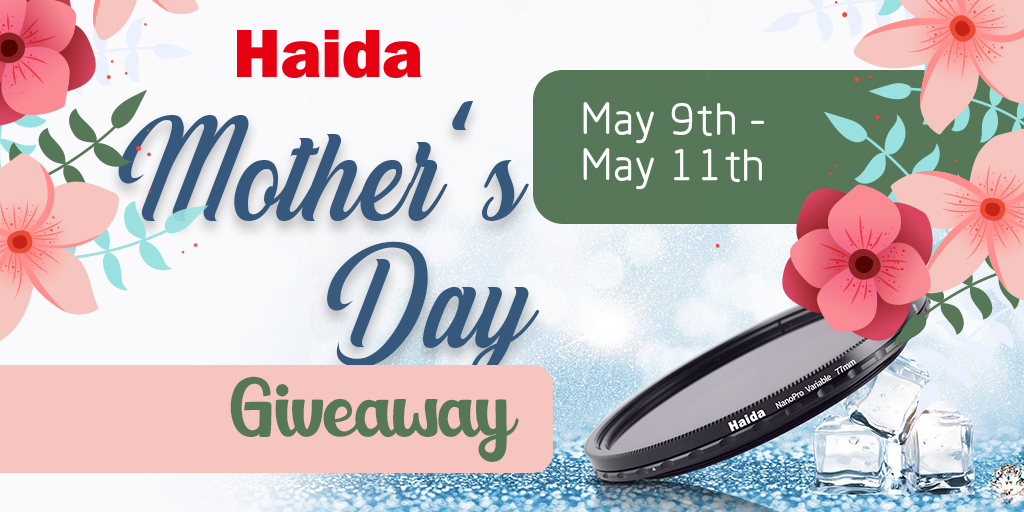 How to Join in:
2. Like the post
3. Leave comments about the stories with you and your mother, or what videos you want to take for your mother

Gifts as Following:
Haida NanoPro Variable ND Filter
(Size Available: 52mm-82mm )

Event Time:
From 9th May 2020 to 11th May 2020
We will select 2 winners randomly from Instagram and Facebook.
1 winner will be announced through @haidafilter Instagram and the other will be announced through @HaidaFilterOfficial on the Facebook homepage.
All these SURPRISES just required your likes and comments! So easy to get! We will announce on 13th May ~The more comments you leave, the higher rate to win the gifts!
---
Tips
:
Something new for the DJI Mavic Air 2 is coming soon!
Which filters would you like to equip your new DJI drone?