Carrabba Promontory, Riviera Beach, Malta
It was a beautiful wintery day in February, and in the afternoon, as is normal practice, I met a couple of friends and hiked towards Riviera Beach to shoot a sunset from Qarraba promontory. Just a few minutes before dusk some streaks of high clouds started to appear and a few minutes later we were gifted with this beautiful Fiery Sky.
Nikon D750 & 16-35 f/4
Haida M10 Filter holder + Drop-in ND 3.0 Filter
Haida Red-Diamond Soft GND 1.2 Filter
40mm | f8 | 79s | ISO 100
---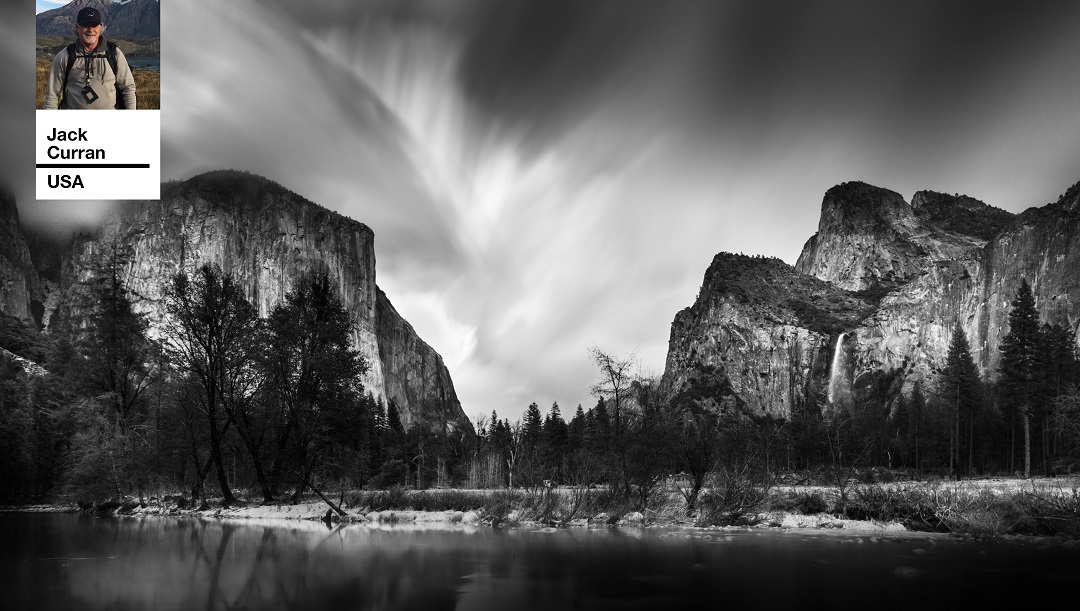 Valley View El Capitan and Bridal Veil Falls, Yosemite National Park
The Horizontal Image is of El Capitan and Bridal Veil Falls also with the Merced River in the foreground. After 5 days of bright sunshine, I finally had a day with wonderful slow-moving clouds. For this image, I was really trying to capture the essence of the hard granite walls contrasted against soft flowing clouds.
Canon 5DSR & 24-105mm
Haida M10 Filter Holder + Drop-in ND 3.0 Filter
24mm | f7.1 | 162s | ISO 100
---
Sakrisøya Island at Sunrise, Norway
Norway is a beautiful country for landscape photographers. In winter, thousands of Northern Lights hunters come there to see the stunning Aurora. At the same time, the colorful sunrises and sunsets are quite rare. However, if you manage to catch them, they will surprisingly change the monotonous white landscapes. Neither a strong wind nor frost nor COVID-19 prevented a company of photographers from China, France, Italy, and the UK from capturing one of these stunning sunrises.
Canon EOS 5D Mark IV
Canon EF 16-35mm f/2.8L III USM
Haida M10 Filter Holder + Drop-in ND 3.0 Filter
f8 | 30s | ISO 200
---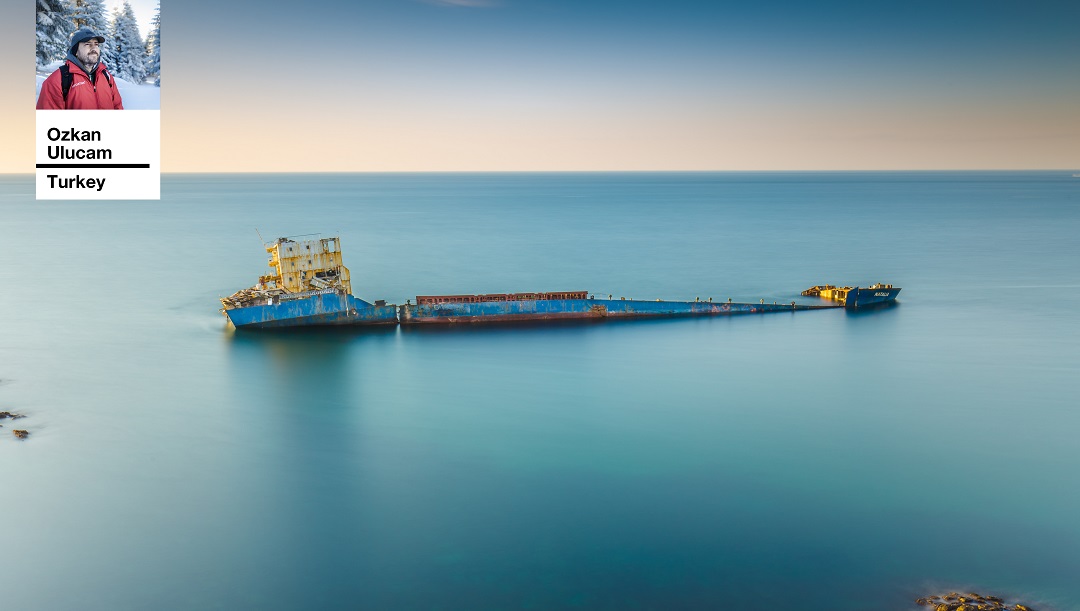 The Natalia

The name of this sunken ship in the Black Sea region of Turkey is Natalia. I don't know how the ship went down. But all I know is that it is a photographic value for me. Obviously it took me some time to find this sunken ship, but it was what I was looking for. I would also like to point out that finding a sunken ship and photographing is not an easy situation. Have a good time.
Canon EOS 6D
Canon EF 16-35mm f4
Haida M10 Filter Holder + Drop-in ND 3.0 Filter
Haida Red-Diamond Soft GND 0.9 Filter
35mm | f13 | 126s | ISO 50
---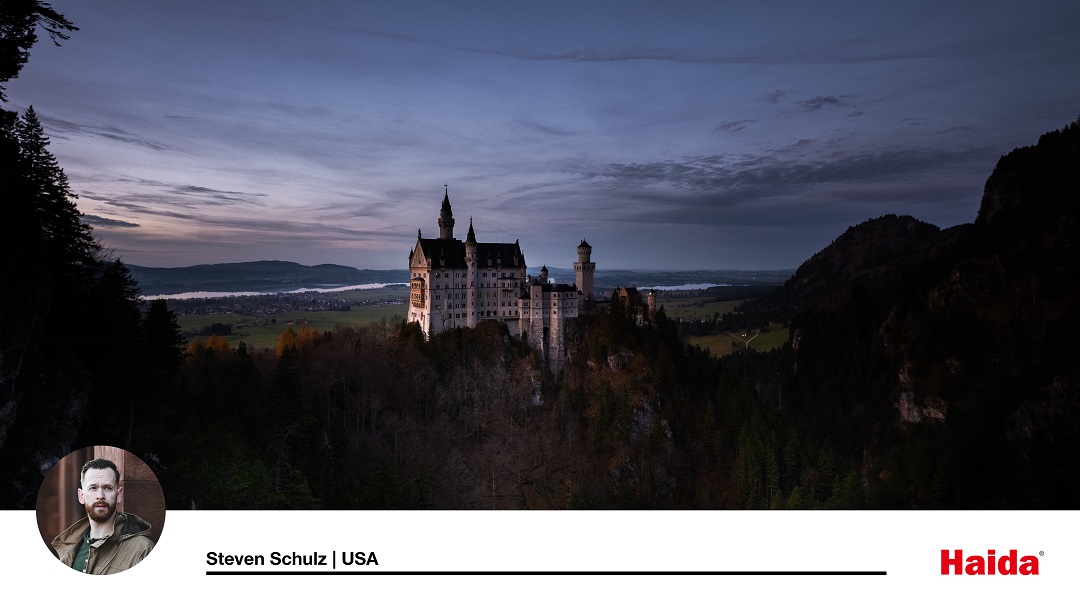 Neuschwanstein Castle
Neuschwanstein Castle is an amazing piece of architecture I always wanted to photograph. I was finally given the opportunity to capture this beautiful castle and had just limited time to actually take a photograph. After some research, I knew from where I wanted to take the shot. So the day came and I walked up to the castle and I mentally went through everything to make sure I have enough time to get the shot. I got the path that leads to the bridge this was photo was shot from and there was a sign that said that the bridge is under construction and closed. I decided to still walk over to the bridge to see if I can find a different vantage point. When I got to the bridge I all of a sudden saw that the bridge was open. It literally opened up that day. Probably one of my luckier moments. I felt even luckier to finally be able to get a photo of this amazing castle.
Fujifilm XT3
Fujinon XF 10-24mm f4
Haida M10 Filter Holder
Haida Red-Diamond Soft GND 0.9 Filter
10mm | f8 | 0.5s | ISO 250
---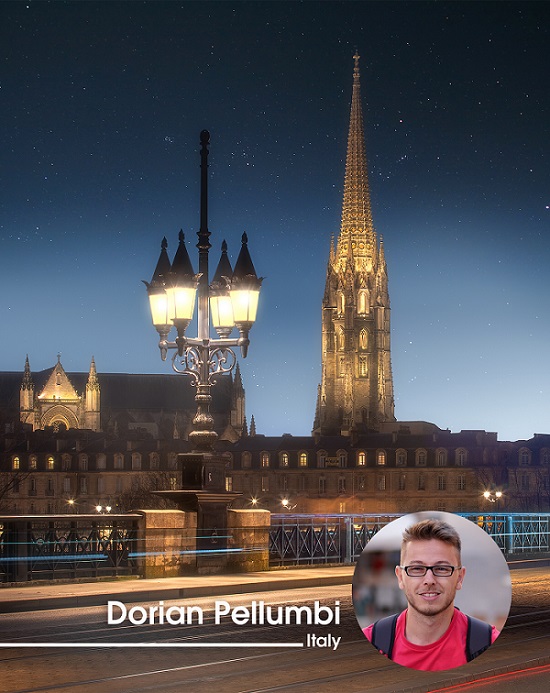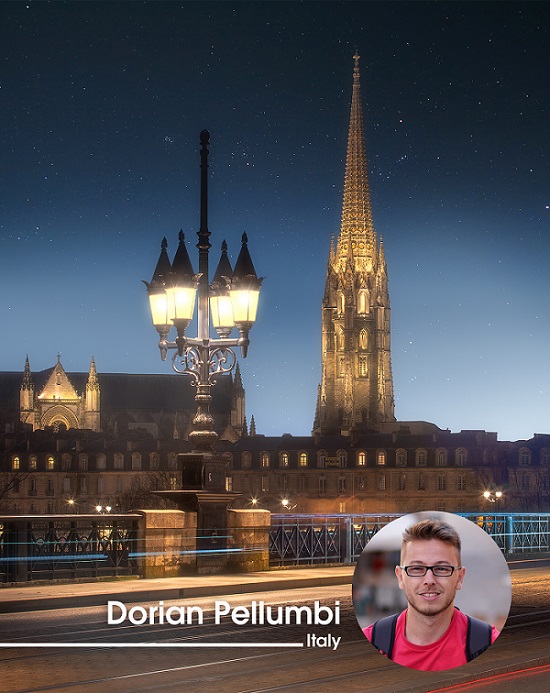 Pont de Pierre - Bordeaux, France
This is a photo I took on one of my recent trips to France, more precisely to Bordeaux.
After exploring the city all afternoon I stopped on this beautiful bridge built by Napoleon in 1830 to take some evening photos of this view. I really liked the street lamps lit with the church in the background and the starry sky. To be able to have a balanced result I used the bracketing technique. The technique consists of taking 2 or more photos of the same view in order to have a correct exposure on all the subjects that interest us.
Blended in Lightroom Classic
Photo 1
Sony A7III & 70-200mm
Haida M10 Filter Holder + Drop-in CPL
Haida Red-Diamond ND 1.8 Filter
70mm | f16 | 6s | IS 100
Photo 2
Sony A7III & 70-200mm
Haida M10 Filter Holder + Drop-in CPL
Haida Red-Diamond ND 1.8 Filter
70mm | f16 | 30s | IS 100