HAIDA Variable ND Giving Away is Coming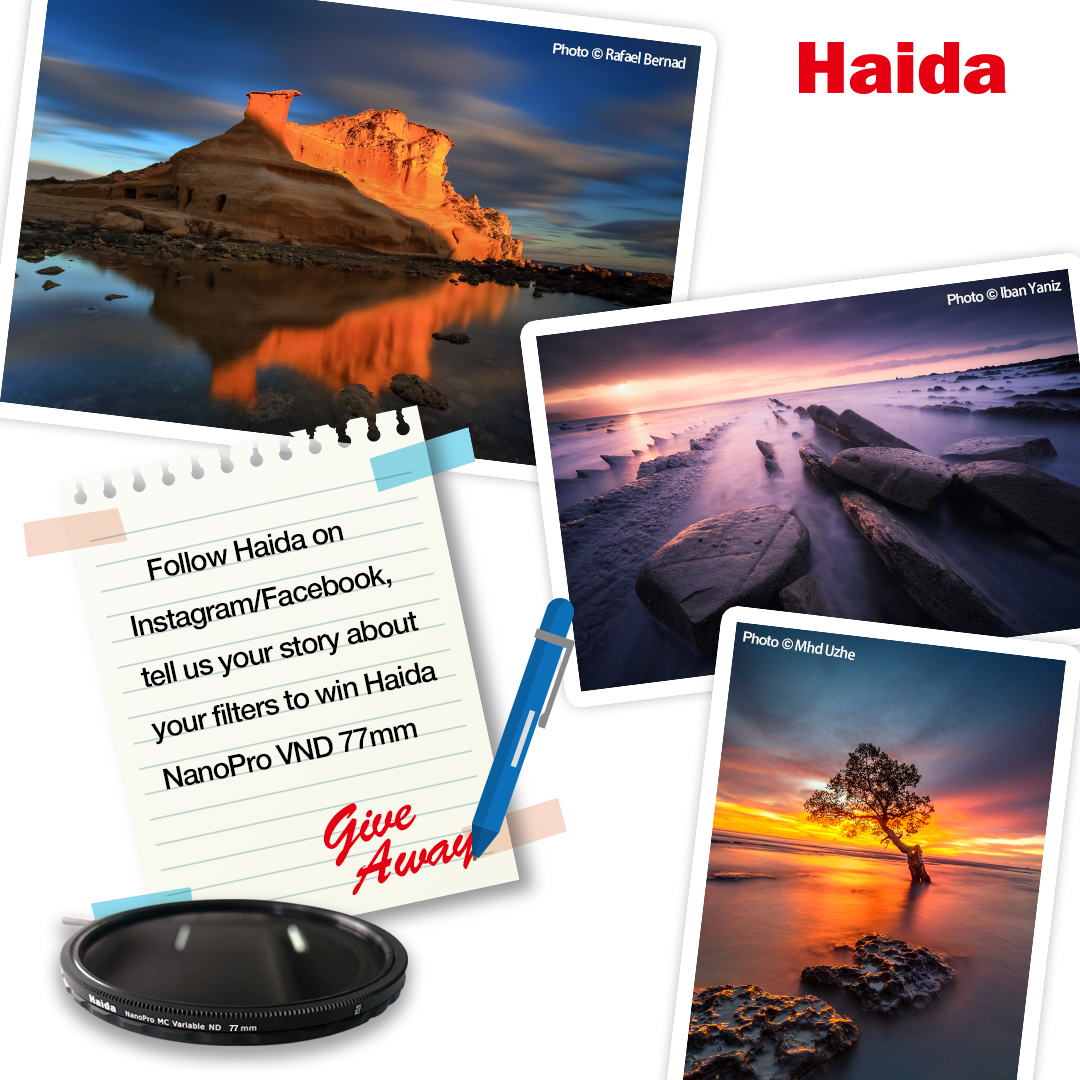 We prepared 5pcs of Haida NanoPro Variable ND filters to our followers for all your support to Haida.
Participating is very easy, you just have to meet 2 simple requirements:
- Follow @haidafilter.
- Leave your comments below the post on our Instagram page. Tell us your story about your filters.
Time: 15th Oct to 15th Nov 2019
The draw will be held on Nov. 20th, 2019 and it will be checked if it met and maintains the 2 requirements. If you have not done so, the draw will be repeated until we find a winner. The result will be announced in the stories of @haidafilter on draw day.