Isabella Tabacchi
Fotopro - Brand Ambassador
Haida Filter - Official Photographer
Irix Lens - Photographer
Sleeklens - Blogger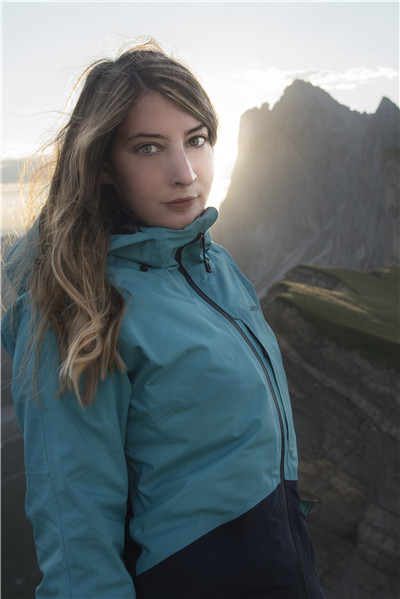 About Isabella:
Born in 1992 in Carpi, Isabella Tabacchi is a professional landscape photographer based in the north of Italy. She's always had a sensibility for natural environment and photography came her life suddenly; a huge passion exploded in her heart. Isabella explored and studied the boundless sceneries in the Alps, with a special regard to the Dolomiti, her second house, and is discovering the rest of the World. The shots she takes with her camera become images after the post-processing phase, in which she emphasizes the strong elements of the captured landscapes and put in them the emotions she felt. Her works were exhibited in Rome and Athens and published in online and paper magazines like Landscape Photography Magazine, National Geographic, Practical Photography, Daily Mail, Digital Photo SLR UK, N-photo.
In 2017 Isabella won the second prize and five honorable mentions in the Professional Landscapes category of the Monochrome Awards 2016. She won also two honorable mentions in the International Photographer of the Year awards (IPOTY) and her pictures were published in the Outdoor Photographer of the Year (OPOTY) Portfolio II ("The magic of the night" is the cover). In April of the same year, Isabella won the first prize and three nominees in the Professional Landscapes category of the 3rd Fine Art Photography Awards, Photographer of the Year 2016 at La Grande Photo Awards. In Summer 2017 she also won two honorable mentions at the Moscow International Foto Awards and two mentions at the Lucie Foundation's International Photography Awards (IPA). Her image "The battle" is among the TOP '50s (top ten) in the Epson International Pano Awards 2017 and received a Gold award and two Silver medals.
First prize in the Special - Night Photography category of the ND Awards.
Third Prize in the Nature - Landscape category of the International Photographer of the Year awards (IPOTY).
Honorable mention in the Tokyo Foto Awards.
Highest scoring Gigapixel Image in the Open category of the Epson International Pano Awards 2018
Juror in the Amateur category panel of the International Epson Pano Awards 2018 and Chania International Photo Festival 2018.
She is Irix Lens, Haida Filter, Fotopro tripods official ambassador, and affiliated with the Tony Kuyper Luminosity Masks.
Started a collaboration with Hasselblad in 2018.
For More Information:
Website: https://www.isabellatabacchi.com/
Facebook: https://www.facebook.com/isabellandscapes/
Instagram: https://www.instagram.com/isabellandscapes/
Representative Works