Ron ter Burg
Haida Co-Photographer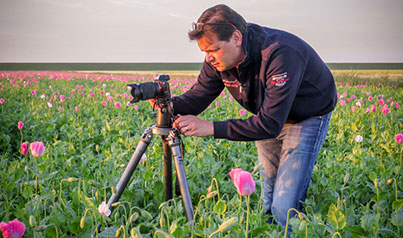 About Ron

Ron is a free-lance photographer, born in 1969, and living in Roden, in the province of Drenthe. Ron is living in the middle of some beautiful National Parks. This is for Ron the ideal environment to practice his passion, nature and landscape photography.
Ron started shooting in 1991 and mastered the photography technique in the analog era. Soon he made the choice for nature and landscape photography and he is now known as an experienced and dedicated landscape photographer who has won several prizes in national and international photo competitions.
Ron is also a workshop leader. During the workshops, he shares his experiences, knowledge and enthusiasm for photography with the participants. In these workshops he will teach you to look at the landscape and nature differently and how to take balances pictures using filters. In general, he wants to inspire and enthuse the participants to go out with the camera!
For More Information

Website: www.ronterburg.com
Facebook: https://www.facebook.com/RonterBurgPhotography
Instagram: https://www.instagram.com/ronterburg/
Representative Works